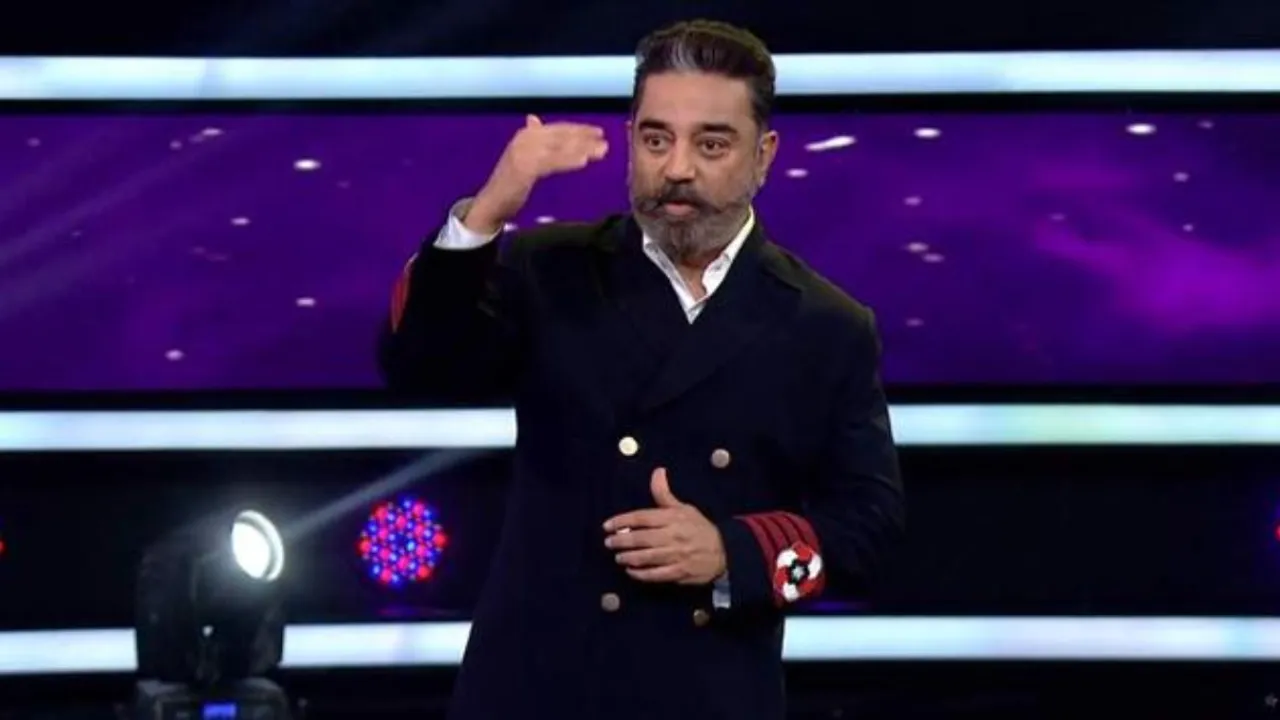 When it comes to fashion, Bigg Boss Tamil host Kamal Haasan certainly knows how to make a statement. Whether it's his on-screen charisma or his impeccable sense of style, Kamal Haasan's wardrobe choices never fail to impress. From a luxurious leather jacket to a vintage suit, his attire speaks volumes about his taste and personality. One of the most striking pieces in Kamal Haasan's wardrobe is his Rs 3 lakh leather jacket. 
Crafted with the finest quality leather, this jacket exudes sophistication and elegance. Its intricate detailing and stylish design make it a true showstopper. Kamal Haasan's choice of this high-end piece reflects his penchant for luxury and his desire to stand out from the crowd. Another noteworthy item in his collection is a Rs 5 lakh vintage suit. This suit not only highlights Kamal Haasan's sartorial finesse but also showcases his appreciation for timeless fashion. 
Vintage suits never go out of style and are considered a symbol of class and elegance. Kamal Haasan's choice to wear such a suit demonstrates his ability to combine tradition with a modern twist, creating a look that is both timeless and trendy. However, it's not just the price tags that make Kamal Haasan's attire unique. He can carry off these extravagant pieces effortlessly and with confidence that sets him apart. His fashion choices reflect his personality – bold, charismatic, and always ready to make a statement.
Apart from his lavish outfits, Kamal Haasan also pays attention to the finer details. From his perfectly groomed hair to his meticulously accessorized ensembles, he never fails to impress. Every outfit he wears is a carefully curated masterpiece, showcasing his dedication to style and fashion. Kamal Haasan's extravagant attire not only adds glamour to the Bigg Boss Tamil set but also inspires his fans to experiment with their own fashion choices. His confidence and unique sense of style serve as a reminder that fashion is an expression of one's individuality and should be embraced fearlessly. 
In conclusion, Kamal Haasan's lavish wardrobe, featuring a Rs 3 lakh leather jacket and a Rs 5 lakh vintage suit, reflects his love for luxurious fashion. His ability to effortlessly carry off these extravagant pieces and attention to detail make him a true style icon. His fashion choices not only add glamour to the Bigg Boss Tamil show but also inspire his fans to embrace their unique sense of style.