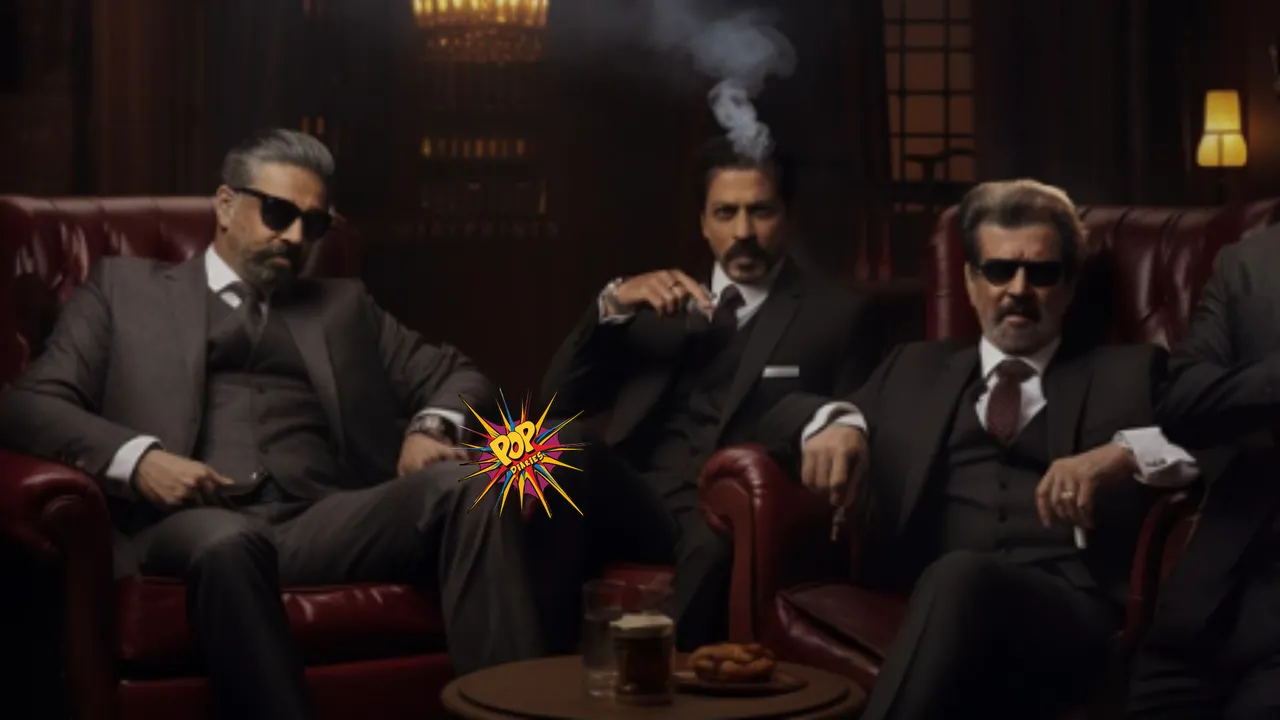 An artificial intelligence artist named 'Jathursan Pibarabakaran' is one of the viral social media artists, who often surprises his followers with his out-of-the-box creations. In the latest, he has imagined three Tamil film industry's magnum opus filmmakers' film heroes who all are among one of the top actors of Indian cinema.
Shah Rukh Khan, Kamal Haasan & Rajinikanth In One Frame!
Tamil directors Lokesh Kanagaraj, Nelson Dilipkumar and Atlee Kumar gave back-to-back hits with the films 'Vikram', 'Jailer' and 'Jawan' which went on to break records at the moment of their individual release times. ALSO READ: Ganesh Chaturthi Special: The Cinematic Magic Of Why Bappa Is Close To Every Kid Out There!
Vikram stars the most versatile Kamal Haasan in the lead, Jailer stars the massiest hero, Thalaivar Rajinikanth, Jawan features King of all Shah Rukh Khan in the lead and the one who acted with all these three megastars is Jaffer Sadiq. So, an AI image designed by @jayprints features all of these four actors in a grand way!
Kamal Haasan on the left side, SRK in the middle and Rajinikanth on the right side all of them looks classier in black suits sitting on couches in style. While Jaffer is standing next to them on the max right side.
Jayprints posted this image in collaboration with Jaffer Sadiq on Instagram.
SEE IMAGE:
ALSO READ: Pan-Indian Cinemas Do Not Only Include South Indian Cinema!
What an eye feast right!? It feels so real and to witness them in such a realistic way together in one frame is indeed a treat for their fans.
This was in an image, now why not imagine them together in a movie? This AI creation anticipates us to watch them in one film, the mass will surely be overloaded! And theatre auditoriums will be on fire with all of their fandoms coming together. 
Have a look at @jayprints' other art:
 ALSO READ: Bollywood Stars Who Chose To Settle Outside India
ALSO READ: 5 Reasons To Watch The Joyous Ride Of 'The Great Indian Family' Led By Vicky Kaushal & Manushi Chhillar