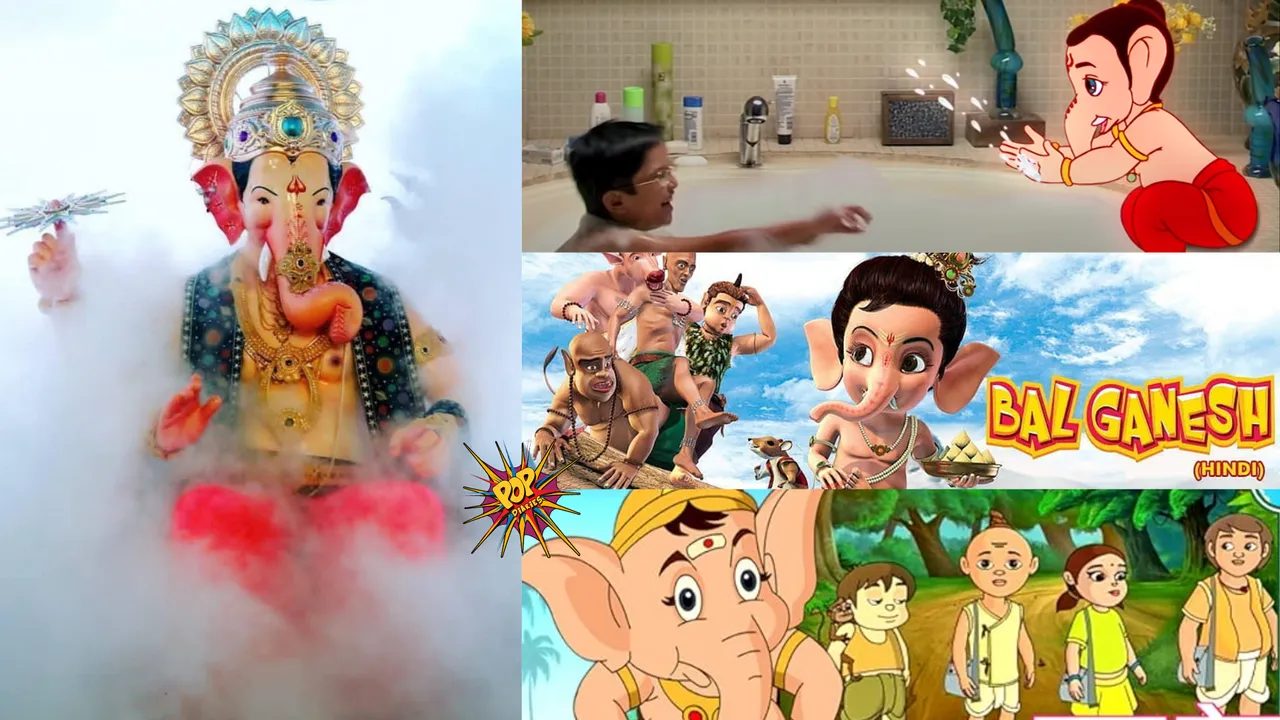 Ganesh Chaturthi, the joyous festival celebrating the birth of Lord Ganesha holds a very special place in millions of Indian hearts and every year, this time we are all ready to celebrate with love, devotion, loud screams, music, and dance. For the day that every Indian eagerly waits for, especially since the excitement level is at peak among the young people but have you ever wondered what makes Ganpati Bappa so endearing to children?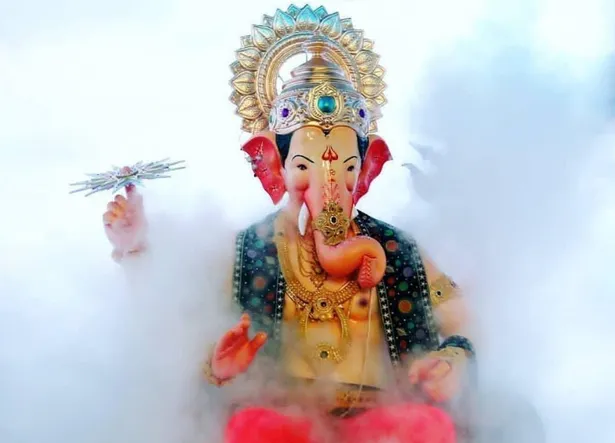 One of the reasons lies in the world of cinema, the beautiful portrayal of Lord Ganesha as a friend to kids in these below-mentioned films are examples of how it has left an impact on the younger generation. Talking about the little toddlers of the 2000s time will definitely connect to it, as these films have emotionally hit very hard and many used to stick in front of the television whenever these movies were telecasted. ALSO READ: Pan-Indian Cinemas Do Not Only Include South Indian Cinema!
As we celebrate Ganesh Chaturthi this year, let us reminisce about the cinematic magic that has brought Ganpati Bappa into the hearts of every child out there.
My Friend Ganesha (2007):
Whenever we think about a Ganesha film, the first and foremost that comes into mind is 'My Friend Ganesha'. It shares a delightful and heartwarming tale of 8-year-old boy Aashu's cute friendship with Lord Ganesha, as he is a lonely one at home as he has working parents and the only company he has with the maid, Gangutai. The maid being a major devotee of Lord Ganesha tells him about this God and that he is a friend of everyone who can count on, so the boy brings the idol during the festive and tries to befriend him, especially talking about the end scene, it hits deeply when its time for the divine to leave the kid urges him to stay. Also, the song 'Oh my friend Ganesha, tu rehna saath hamesha' is very famous and connected.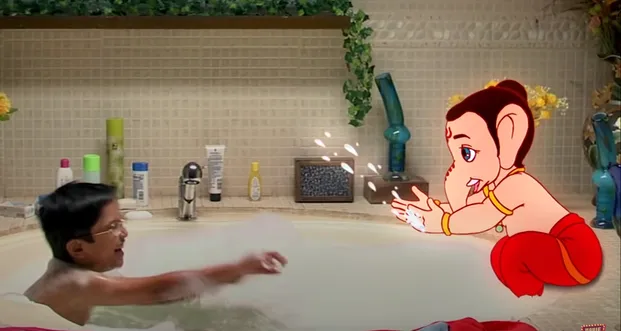 Amazingly picturized by Rajiv S. Ruia, it became so popular that the same innocence of love was continued with the series of films My Friend Ganesha 2 (2008) and My Friend Ganesha 3 (2010).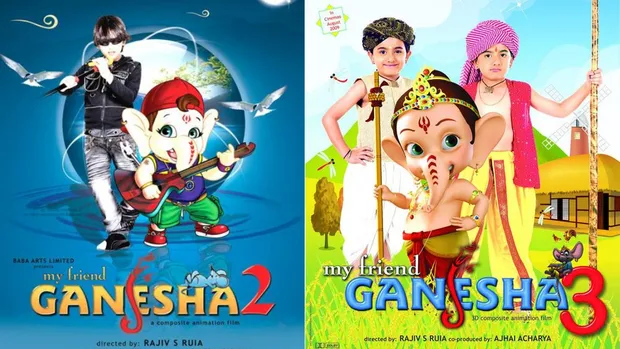 ALSO READ: What If We See Ayushmann Khurrana As A Villain? A Birthday Surprise For Bollywood
Bal Ganesh (2007):
In the same year as My Friend Ganesha, 'Bal Ganesh' was released which has equally left elation among the children and as animated films have their unique way of capturing kid's imaginations, this film successfully does it. The story immediately connects to the little ones, as Ganpati Bappa is shown as a little one being himself a playful, joyous and naughty kid following an adventurous run which raises the excitement among the younger while watching it.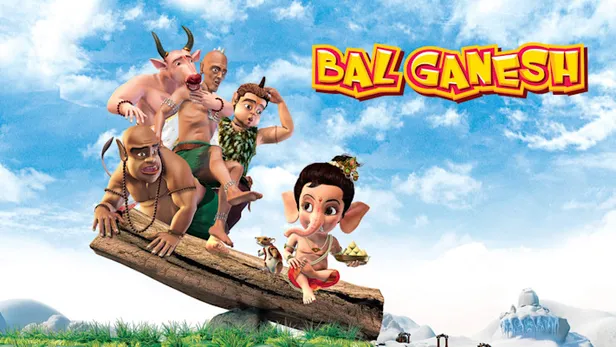 The film series was followed by Bal Ganesh 2 which came out in 2009 and way later Bal Ganesh 3 was out in 2017.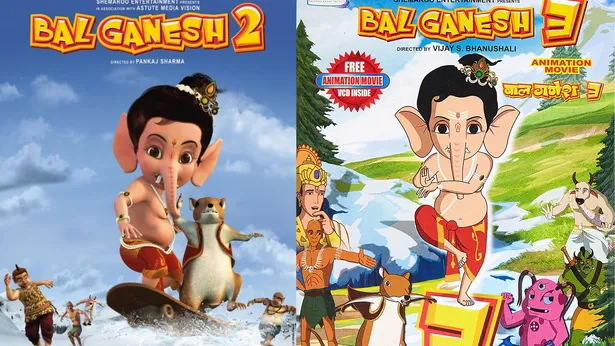 ALSO READ: 5 Reasons To Watch The Joyous Ride Of 'The Great Indian Family' Led By Vicky Kaushal & Manushi Chhillar
Hamaara Dost Ganesha (2007):
'Hamaara Dost Ganesha', the name itself brings a lot of joy among kids. It is one of the first animated movies in the Hindi language and tells the tale of Ganesha's adventures and his group of tiny tot friends. It not only showcases the importance of Ganesha but also talks about how popular and pervasive he is among the people. The film opened to a great rejoicing response and became dear to many kids out there.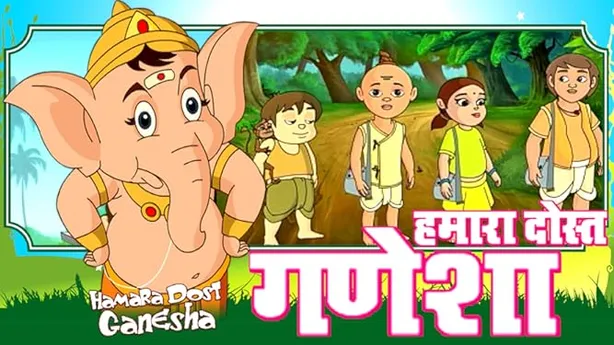 This is how Lord Ganesha has become a very dear friend of children.
For example: Let me tell you about one of my cousins, in our childhood days whenever it was time to bid goodbye to Bappa he used to fall into tears in the sadness of leaving the deity. I've also observed several other kids who used to share the same moment with the idol.
These films have different styles of presentation and genres but one thing which makes common is that Lord Ganesha is portrayed as a friend and protector of all which teaches a sense of devotion and reverence for Ganpati Bappa from an early age, as divinity can be found in the simplest of forms and that faith can be both fun and enlightening. Not only this, but the festival itself captivates everyone with its joy of crafting idols with clay, heartwarming devotional bhajans, aarti, dhol-tasha, a sweet dish modak and much more. Just like our other beautiful festivals and Gods of our India.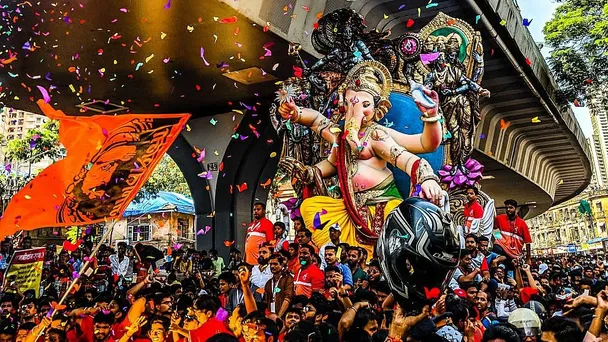 I know, this might have travelled you through a pleasant nostalgia, when we as a kid used to innocently become emotional and enjoy with our whole heart while watching these sweet flicks. Just like the way we today also eagerly wait for Bappa to arrive as soon as possible and may he not let us go.
How can I miss this? I also remember the days and the admiration among netizens. A bag, pencil box, water bottle, writing pads and whatnot, every other non-living thing was printed with these film posters and we used to be urged to buy it. Also, I used to paint and draw them in my drawing books. ALSO READ: Bollywood Stars Who Chose To Settle Outside India
Here's to love, happiness and humility among all, and a very Happy Ganesh Chaturthi!
Ganpati Bappa Morya!
Disclaimer: The views and opinions expressed in this article are those of the author and do not necessarily reflect the official policy or position of any religious organization or institution.