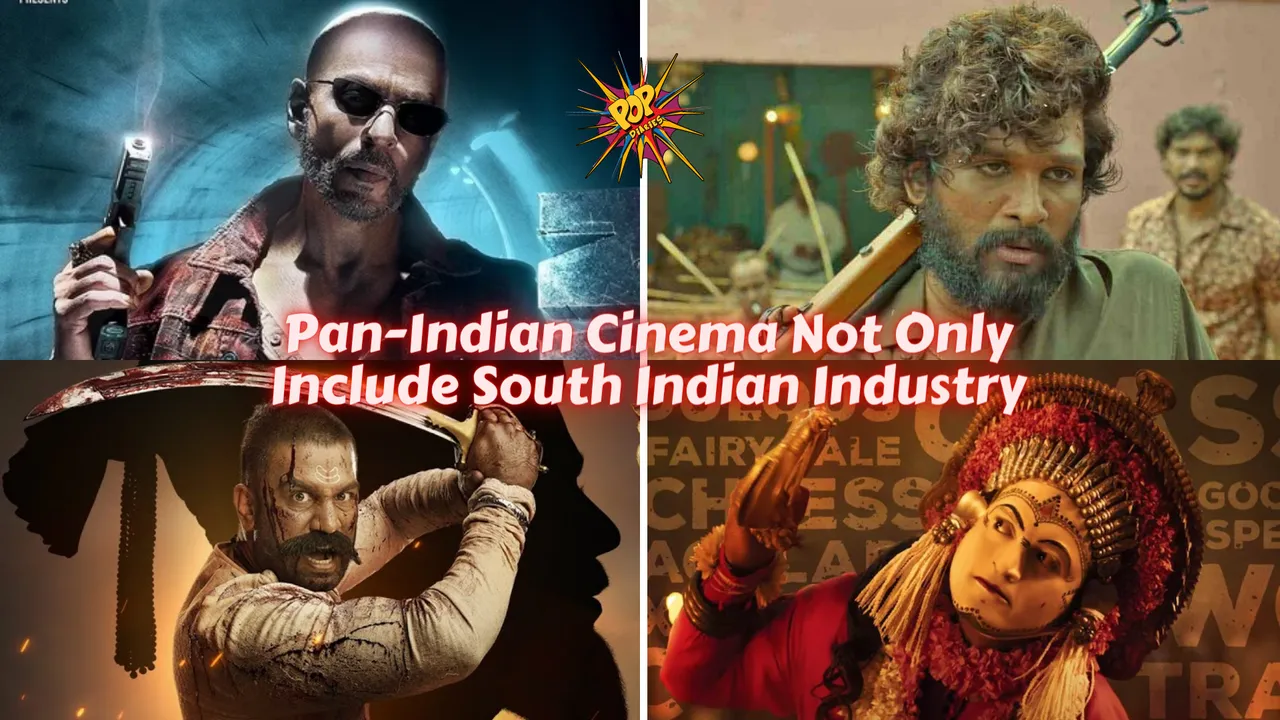 For a few years now, the term 'Pan-India' has widely become very prevalent in the Indian film industry which breaks the barriers of languages with its multilingual releases, star-studded cast and massive cinematic visuals. The widespread audience often relates the word only to the South Indian film industry however, one needs to understand that 'pan-India' is not only limited at particularly one region but all other regional film industries around the country also contribute their part in it. Read on our opinion to know, there's a wide range of Pan-India cinema. 
ALSO READ: What If We See Ayushmann Khurrana As A Villain? A Birthday Surprise For Bollywood
All regional cinemas of the country are also 'Pan India'
Beyond South Indian Dominance:
Yes, in recent years, South Indian cinema especially Telugu, Tamil, Kannada and now Malayalam is also coming on the track which has immensely contributed to the nation to note few films are 'Baahubali', 'RRR', 'Ponniyan Selvan', 'KGF', 'Kantara', 'Pushpa' and more have received massive accolades and made a huge collection at box-office. But one needs to understand Pan India is much more than just these hit movies.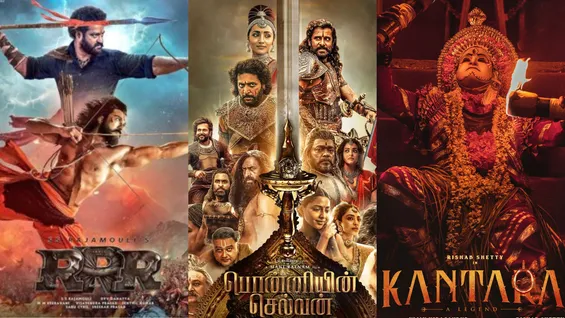 Bollywood Pan-India Venture:
Before South India came into place, Bollywood has often considered as the face of Indian cinema which has taken our nation to the global level and our country gaining recognition and called with the term 'Bollywood'. Over the years, the industry has massively entertained the audience with its over-the-top cinematic experience with its music, embracing different cultures, heart-touching storylines, star-studded love and more. Also, current films are hitting the top with 'Pathaan', 'Brahmastra', 'Jawan', 'OMG 2', 'Tu Joothi Main Makkar', 'Rocky Aur Rani Kii Prem Kahani', 'Gadar 2', 'The Kashmir Files', 'The Kerala Story' etc. ALSO READ: 5 Reasons To Watch The Joyous Ride Of 'The Great Indian Family' Led By Vicky Kaushal & Manushi Chhillar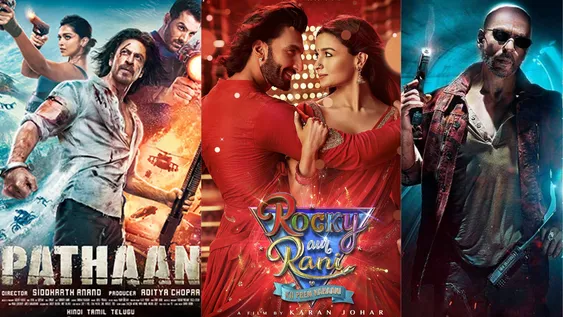 Other Regions:
Other languages like Marathi, Punjabi, Bengali, and others on the North Indian side have very good films and content that aren't embraced much, what about these industries? They also come into the picture of pan India and one should accept every other language cinema into the term as they are also part of the Indian film industry. Also, they all have started contributing their unique stories which are being designed for nationwide viewers.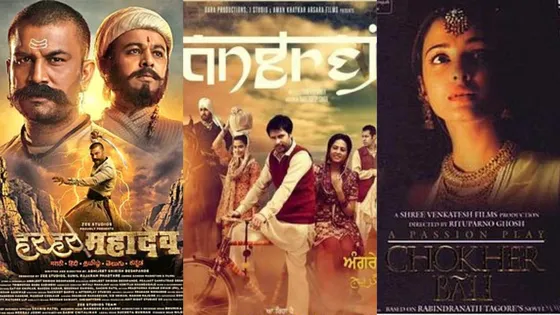 Role of Streaming Platforms:
In the era where the world is breaking boundaries by watching several films on various streaming platforms with subtitles and dubbed versions, the audience can clearly see entire Indian film industry is pan-India and not just one region. Many have started showing their interest in watching movies beyond their mother tongue and streaming platforms have played a vital role in it, which gives us a chance to explore more and more. ALSO READ: Ensemble List Of 16 Indian Cricketers Who Acted In Movies Too!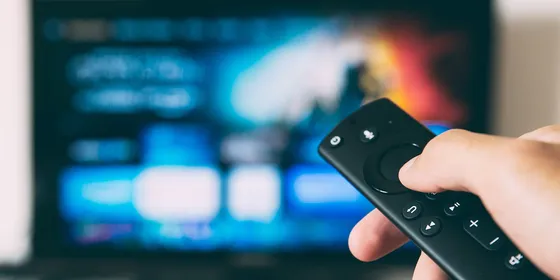 Challenges and Opportunities:
The concept of Pan India cinema is very interesting but as everything comes with challenges this also brings up a lot of tests, as balancing regional sensitivities with nationwide viewers can be tricky. Finding the right mix of content, language, and marketing is an ongoing endeavour. However, these challenges also present opportunities for filmmakers to experiment and innovate with different exciting concepts.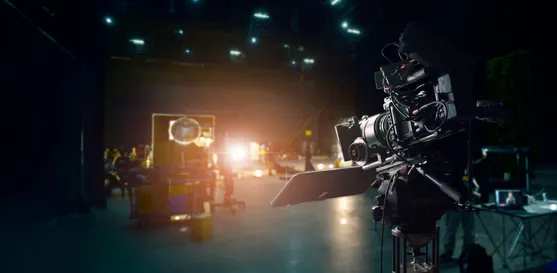 Collaborations:
Filmmakers themselves have not been limited to just their particular industry which they have risen up from and started creating terrifying flicks by collaborating with several other regional industries to make one big blockbuster. Then why the audience is stuck at just one particular place and should start accepting it is our Indian cinema and together, let us win the universe. 
For example: These films are recent examples of breaking boundaries by standing as one from collaborating with several languages. RRR, Jawan, Saaho, 2.0, Adhipurush, etc and there are many more upcoming collaborative Pan-Indian films are lined up.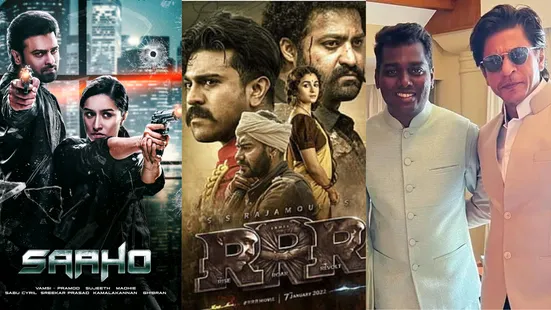 ALSO READ: Ayushmann In 'Dream Girl' To Riteish In 'Apna Sapna Money Money': Bollywood Male Actors Who Nailed Full-fledged Women Look With Utter Excellence!
Therefore, South Indian film industries' contribution is vital but one should not forget Pan India cinema is colourful that brings all shades from every corner of the country to form a beauty by setting an example. Also, it is a celebration of India's diversity in storytelling, languages, and cultures which we are majorly known and proud of. So, it is not just limited to any one region and as Indians, we should look after this diversity to embrace and look forward to more cinematic gems from all regions of our nation.