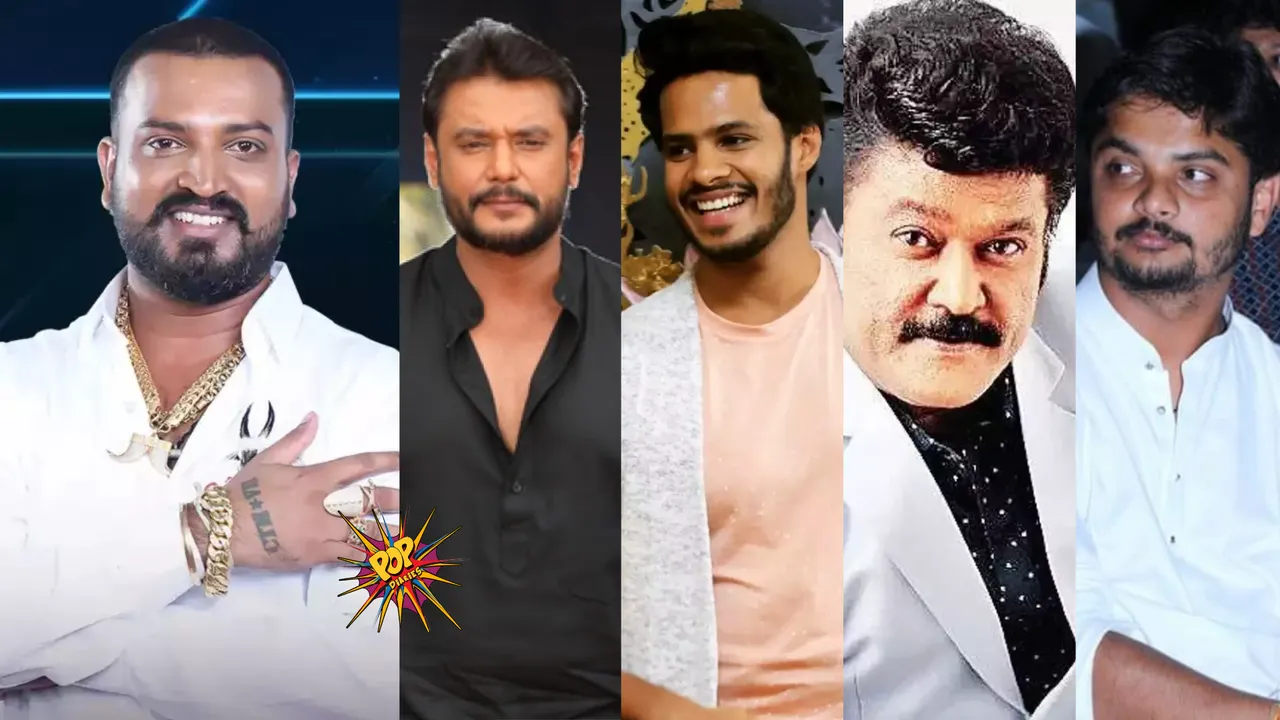 In the aftermath of the arrest of Kannada Bigg Boss contestant Varthur Santhosh by the forest department for wearing a tiger claw pendant, several celebrities including actors Darshan, Nikhil Kumaraswamy, actor-turned-politician Jaggesh, and astrologer Vinay Guruji find themselves under public scrutiny. The controversy arose when Santhosh was apprehended on the Bigg Boss set near Bengaluru, wearing a pendant made from tiger claws. He was subsequently presented in court and remanded to 14-day judicial custody.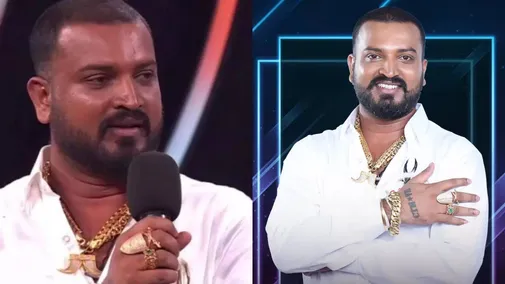 Photographs of Darshan, Jaggesh, and JDS leader Nikhil Kumaraswamy sporting similar tiger claw pendants have circulated widely on social media, prompting multiple organizations to file complaints with the forest department, urging them to take action against the accused celebrities.
A viral image of Vinay Guruji seated on a tiger skin has also fueled heated debates on social media. According to records, a donor named Amarendra Kirithi from Shimoga donated the tiger skin to Vinay Guruji's Gowrigadde Dattashram. Later, the skin was returned to the forest department by Amarendra, citing an inability to retain it. Shivakumar Nayak, the President of the Union of All Unions in Bengaluru, filed a complaint against Vinay Guruji and actor Darshan with the Bangalore City Police Commissioner, demanding an inquiry into their possession of tiger claws.
In response to the allegations, Nikhil Kumaraswamy clarified on social media, denying the accusations. He emphasized his adherence to the Wildlife Protection Act and asserted that the tiger claw pendant he wore was artificial, not authentic, and was a gift received during his marriage.
SEE POST:
ತಮ್ಮ ಮದುವೆ ಸಮಯದಲ್ಲಿ ನಿಖಿಲ್ ಕುಮಾರಸ್ವಾಮಿ ಅವರು ಹುಲಿ ಉಗುರಿನ ಪೆಂಡೆಂಟ್ ಧರಿಸಿದ್ದರು ಎಂದು ಕೆಲ ಮಾಧ್ಯಮಗಳಲ್ಲಿ ವರದಿ ಮಾಡಲಾಗಿದೆ. ಇದು ಸತ್ಯಕ್ಕೆ ದೂರ. ವನ್ಯಜೀವಿ ಸಂರಕ್ಷಣಾ ಕಾಯ್ದೆ, ಅದರ ಗಂಭೀರತೆ ಬಗ್ಗೆ ನನಗೆ ಖಂಡಿತಾ ಅರಿವಿದೆ.
1/2

— Nikhil Kumar (@Nikhil_Kumar_k) October 25, 2023
Forest department officer Ravindra Kumar stated that they would initiate action once the authenticity of the images is confirmed. Forest Minister Eshwar Khandre reaffirmed that strict action will be taken against individuals found violating wildlife regulations, emphasizing that there would be no leniency in enforcing the law.
Supporters of Santhosh organized a protest in Varthur, expressing their discontent over what they perceived as unfair targeting of Santhosh while similar cases involving celebrities were not being addressed.
The Wildlife Protection Act of 1972 prohibits the collection or retention of materials associated with any wild animal, with severe penalties for violations. The ongoing investigation underscores the commitment to uphold wildlife protection laws, ensuring the conservation of endangered species and their habitats.
ALSO READ: 
Bollywood Divas On A Roll: Shraddha Kapoor Splurges on ₹4 Crore Lamborghini & Pooja Hegde Cruises in New Range Rover SV!
WATCH: Viral Video of Rajinikanth's Lookalike Takes Social Media by Storm!
Ranbir Kapoor Speaks Out: Responding to Backlash Over Alia Bhatt's Viral Lipstick Comment
Viral Videos From Durga Puja Pandal: From Kajol, Jaya Bachchan's K3G Reunion, Anjali-Tina KKHH Moment To Sumona Chakravarti's Graceful Dhunuchi Dance