PAW Patrol: The Might Movie
PAW Patrol: The Might Movie, a superhero comedy film based on the most popular television series 'PAW Patrol' and a sequel to the 2021 film 'PAW Patrol: The Movie' is a story that rides us on the adventure of a group of doggies named 'The Mighty Pups' led by Ryder who are just one call away to save the danger caused in the Adventure City with their each unique and amazing powers. Also, to stop the valorous villains Victoria Vance and Mayor Humdinger from creating damage to the people.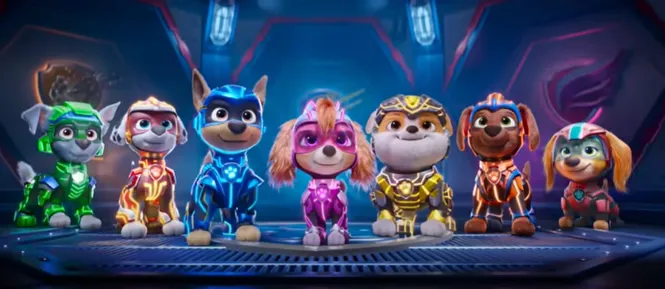 ALSO READ: Beyond The Glamour: Rekha's Influence on Indian Fashion
The skilful director Cal Bunker has done a significant job where sometimes a second part falls short from its first but this definitely grabs our attention with a delightful and amusing experience. To look after which pup has got what power, exactly suiting their individual personalities and thrills us how they showcase and use them through striking action game. The filmmaker made sure for kids' eyes to shine, hearts happy and did not let a wide smile spark go away throughout the event. The music by Pinar Toprak is lovingly awesome, with a soothing drive of melody! Plus, the background score might sound similar at times but it is a rocking and thrilling backbone for mighty pups' activities.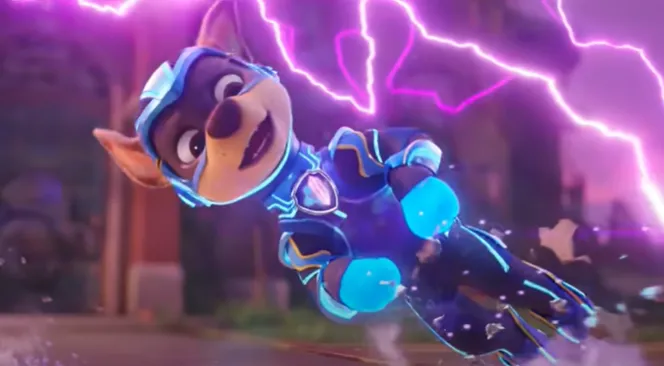 ALSO READ: Durga Puja 2023: Biggest & Creatively Theme Pandals To Visit In Mumbai
Fascinating ensemble voiceovers from Mckenna Grace (voicing Skye), 10-year-old human leader Ryder (Finn Lee-Epp), Victoria Vance (voiced by Taraji P. Henson), Liberty (voiced by Marsai Martin), Callum Shoniker (voicing Rocky), Christian Corrao (voicing Marshall), Luxton Handspiker (voicing Rubble), and Ron Pardo (voicing both Cap'n Turbot and Mayor Humdinger), to Lil Rel Howery as a television news anchor and other popular celebs making cameos, including Kim Kardashian as a pampered poodle had a cool entry, her daughter North West as one of the Pomeranian pups, Chris Rock as one of the talking kitten, and Serena Williams as a yoga instructor respectively. A special mention for Mckenna Grace for doing her pretty great job of expressing voice of Skye's emotions, feelings and touching the core of people till the end.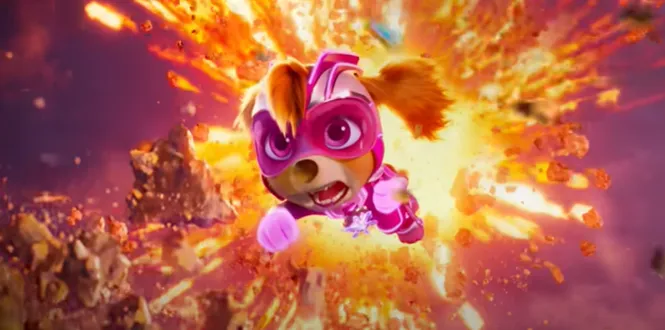 ALSO READ: From Shah Rukh Khan, Deepika Padukone To Rohit Saraf: These Bollywood Smiles Have The Power To Light Up The World
Though the movie talks about the regular storyline and morals it's a beautiful experience for both children and parents to sit and have fun together on a big screen with cheers, giggles, and claps for not cute little but powerful doggies. A great lesson of unity, sharing is caring, to never stop and no one is little from creating magic is what touches one's heart and for the kids to learn from. Questioning your own abilities might be common but a never-giving-up attitude to prove to the world with your grasping power can lift you up higher of all, is a prominent learning to take away.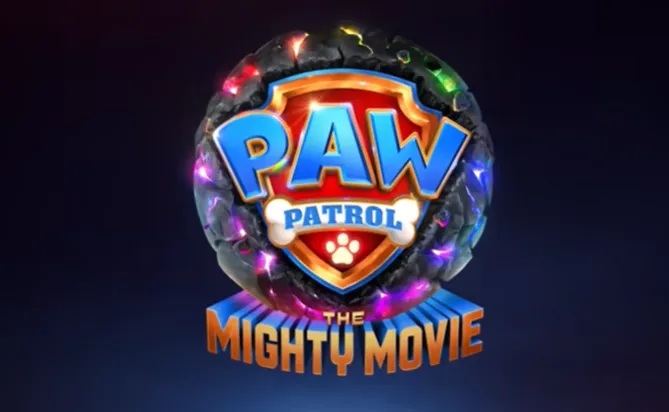 Parents? Grab your theatrical seats with your sweet little toddlers for 'PAW Patrol: The Mighty Movie' releasing on October 13. 
ALSO READ: Durga Puja 2023: Tradition Meets Innovation, Look At Kolkata's Spectacular Theme Pandals!