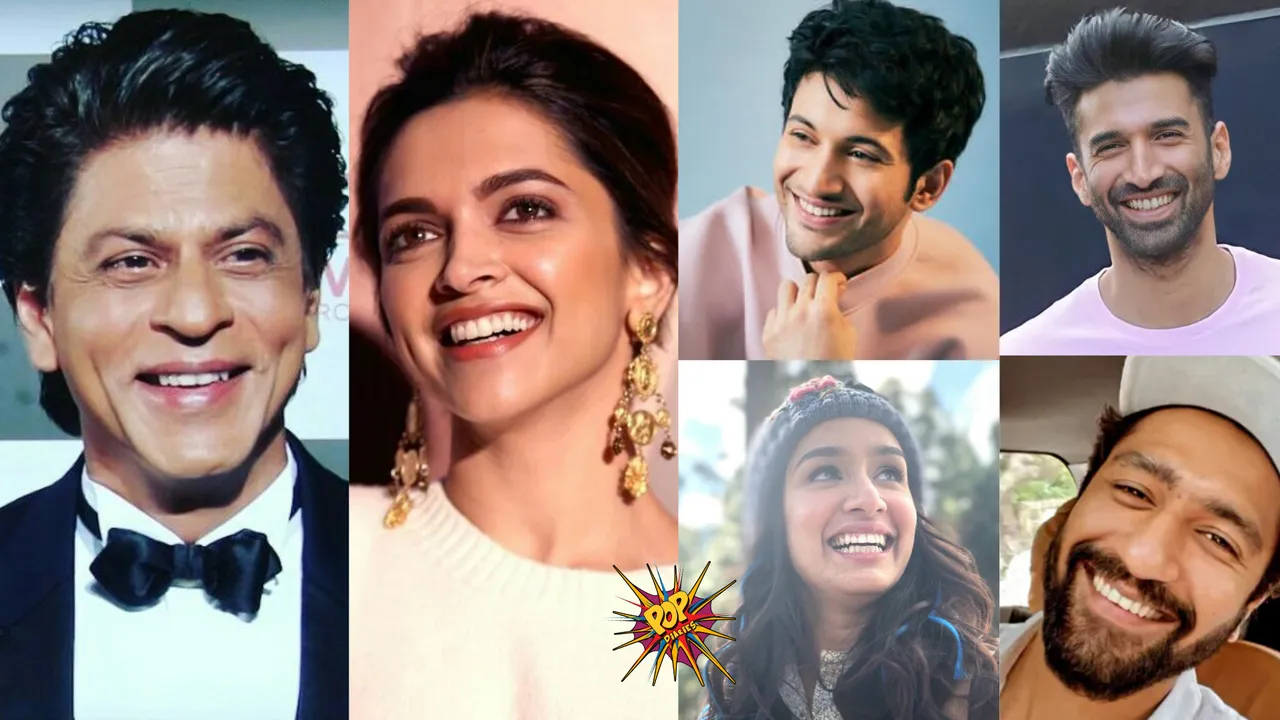 In the glitzy world of Bollywood, where we often meet with magnified emotions and stories that come to life, a smile plays a very significant role. A genuine smile can not only make hearts skip a beat but also has a lot of ability to light up the darkest of rooms. 
Hence, on World Smile Day, let us have a look and celebrate some delight and infectious wide smiles of these Bollywood stars whose grin twinkles in the brightest way possible through their generosity, kindness and power to illuminate even the coldest of hearts! 
Bollywood Smiles Who Has Power To Light Up The World!
·       Shah Rukh Khan: The King of Dimples
Over the years, Shah Rukh Khan has not only emerged as a 'King of hearts' but also as a 'King of dimples', which are in a league of their own and has a separate fanbase for it too. Be it 'King of Romance', drama, or 'King of Witty' his grin surely adds a touch of genuine emotion to every role he plays. And it is an undeniable fact that SRK's smile is more than a facial expression; it's a reflection of his positivity and kindness, a signature that has endeared him to billions worldwide just like his philanthropic work and charismatic persona making him an undisputed king, whose heart-melting smile continues to light up the world.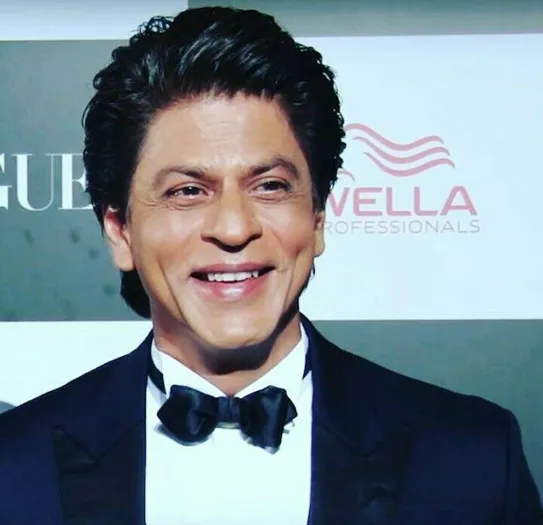 ·       Deepika Padukone: The Queen of Dimples
And here comes our Queen of Dimples, Deepika Padukone! No one can ever beat her blooming flower-like smile that has formed her niche in the film industry. It exudes elegance and confidence, captivating audiences around the world. Beyond her outstanding work on the silver screen, Padukone has used her platform to raise awareness about mental health, breaking societal taboos, encouraging open conversations, proving that a smile can be a beacon of hope and guiding others through their darkest times.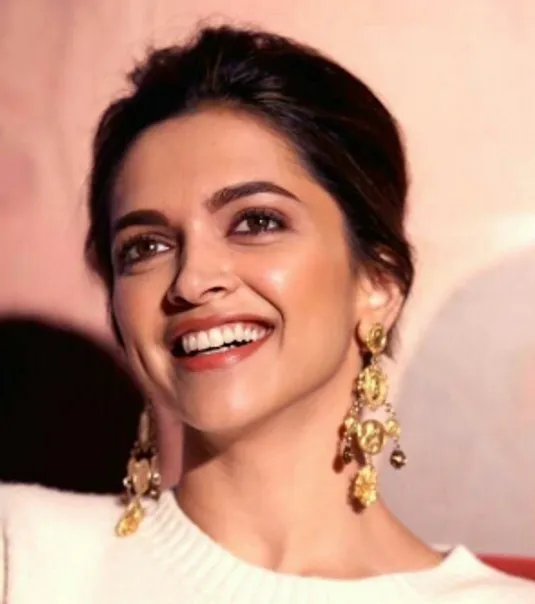 ALSO READ: Durga Puja 2023: Biggest & Creatively Theme Pandals To Visit In Mumbai
·       Ayushmann Khurrana: The Infectious Grin
Such a heart-warming charmer, Ayushmann's smile is very infectious, spreading joy everywhere it goes which also reflects his down-to-earth and relatable persona. The positive energy that is poised in his smile is a reminder that happiness is contagious and can create a ripple effect by touching the lives of everyone around and he truly owns the power.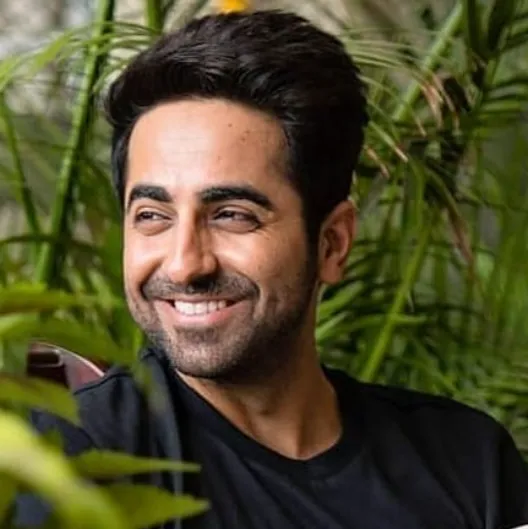 ·       Alia Bhatt: The Radiant Sunshine
Truly! Alia Bhatt's smile is like a ray of sunshine, capable of easily cheering up any dull person out there. The actress' genuine grin reflects her lively personality, who is just herself all the time! While talking about her on-screen ability to switch from intense to light-hearted roles seamlessly mirrored in her smile has also earned her the place of one of the top actresses. Bhatt's smile is a pure reminder that no matter the circumstances will be, a heartful smile can be a powerful expression of love, residence and optimism.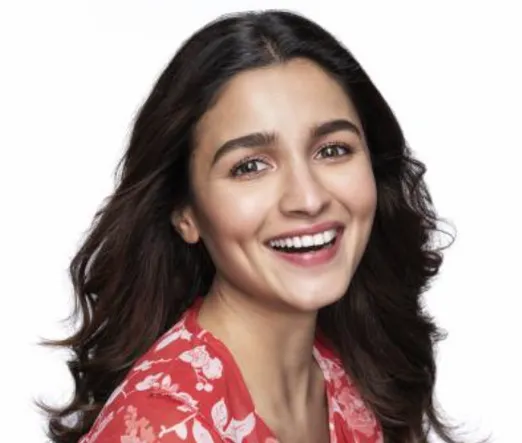 ALSO READ: Bollywood Brides' Expression Of Love With Customized Kaliras To Veil!
·       Vicky Kaushal: A Magnetic Possess
Vicky Kaushal possesses a smile that radiates calm and warmth that has made him a heartthrob of many, captivating the hearts of audiences worldwide. It complements his versatile acting skills, adding an extra layer of depth to his on-screen portrayals. And maybe he knows or not but genuinely, he effortlessly lights up a room, making everyone ease and comfort around him with his magnetic smile! That can flutter any heart and seamlessly brighten up one's day.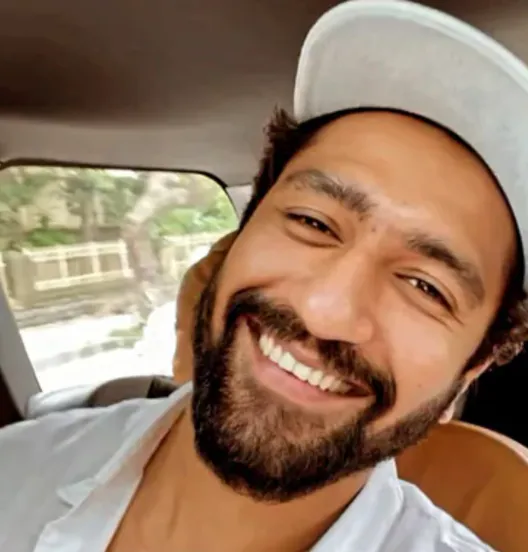 ·       Rohit Saraf: An Enlightening Charmer
In no time this young charmingly beautiful boy has endeared himself to fans of all ages. Rohit's boy-next-door personality has not only graced screens through his talent of conveying a wide range of emotions, but it is his infectious smile that is unmissable and leaves a lasting impression, the power to brighten even the gloomiest of days. And Saraf's smile is also a testament to his passion for acting and his love for connecting with the audience.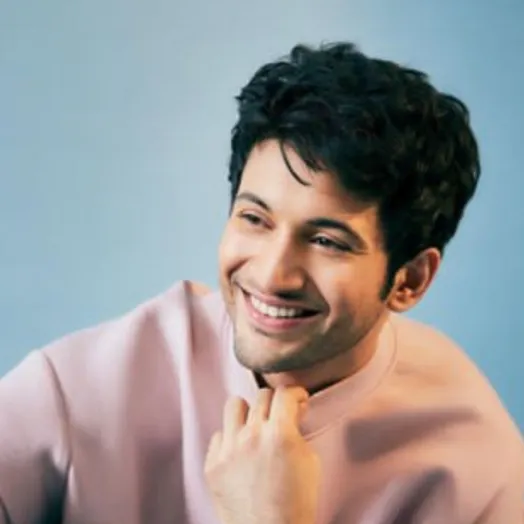 ·       Shraddha Kapoor: An Unique Sweetness
Shraddha Kapoor's grin can top the charts, which has a unique blend of sweetness and innocence making audiences keep her close to their hearts. Though it's also about her infectious laughter it possesses genuineness and power in her ability to convey both vulnerability and strength. Also, her smile becomes a reflection of every character she portrays, whether in a rom-com or expressing determination in challenging roles. And Shraddha's smile is not just about its visual appeal; it carries an emotional depth that resonates and remarkably connects with fans on a profound level.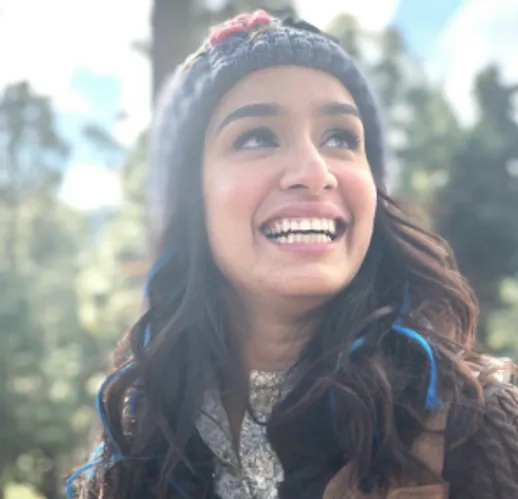 ALSO READ: Is White The New Indian Wedding Trend? From Parineeti Chopra To Alia Bhatt, Take A Look At The Trendsetters!
·       Aditya Roy Kapur: A Lasting Enchanter
There's never ever doubt that Aditya Roy Kapur's smile can shine anyone's day effortlessly and capture hearts instantaneously. Whether he's playing a charming lover boy or a complex role, his smile becomes a window into the soul of the character that connects with every viewer. The actor's smile has the rare quality of making all around him feel comfort of joy, which also communicates his affable nature and approachability. With every grin, Aditya Roy Kapur has the power to create a lasting impact, leaving fans enchanted and eager for more.
From Shah Rukh Khan, Deepika Padukone, Rohit Saraf, Shraddha Kapoor, and Aditya Roy Kapoor to Ayushmann Khurrana, these were a few but many other Bollywood actors in the industry indeed remind us of the power of a smile, who all not only entertain but also inspire us with their contagious smiles. 
On this World Smile Day, as we cherish the smiles of these incredible stars of the film industry, let us not forget the impact our own grins can have on the people around us and keep spreading positivity, kindness, love and light through it. 
So, let's wear our smiles proudly and continue to brighten the universe, one smile at a time.
Happy World Smile Day!
#KeepSmiling
ALSO READ: Pregnancy Glam: These Celebrity Moms Packing Some MAJOR Fashion Goals!