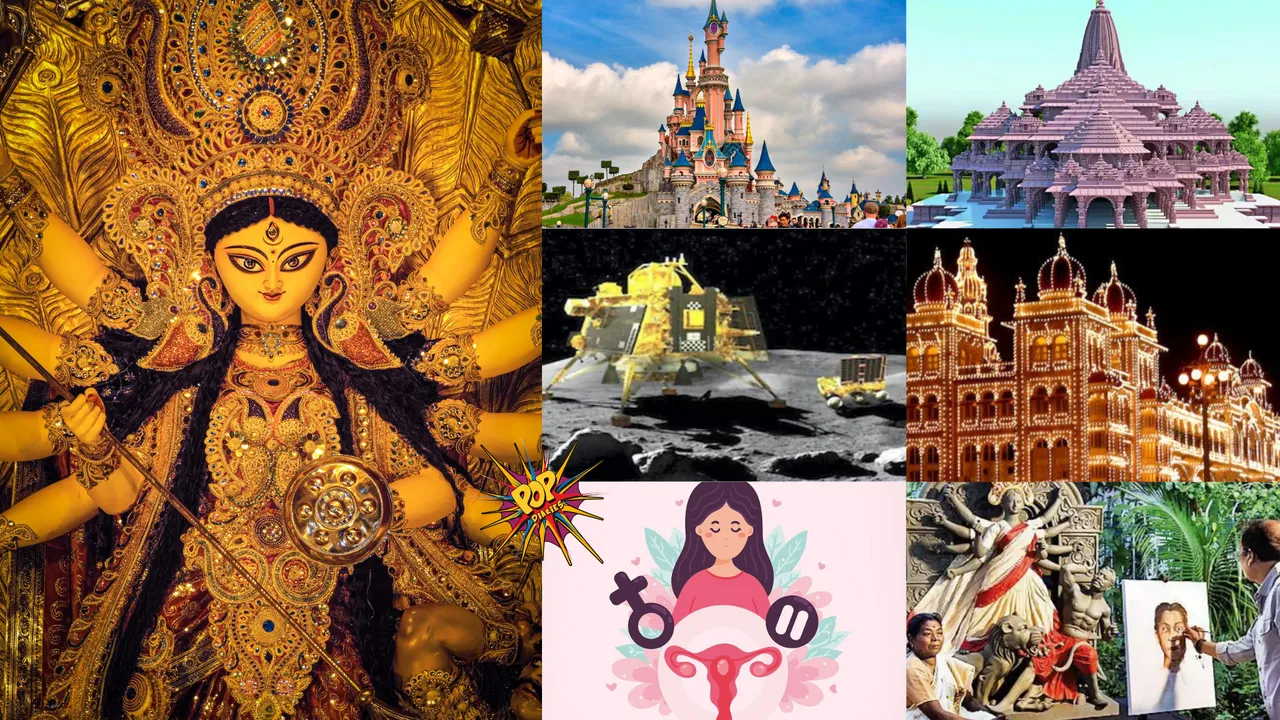 Durga Puja! India's one of the biggest festivals is almost ten days away, originating from Kolkata, West Bengal the celebrations will start from 20th October to 24th October, from Shoshti to Dashami. 
This Hindu Bengali festival is celebrated not just in one city or state but all over the globe. Including West Bengal and Kolkata, it is also cherished in Mumbai, Bangalore, Orissa, Delhi, Pune etc. Not just that, we can also see people in the biggest foreign countries like London, New York, Japan, New Jersey, Australia, Switzerland, and Bangladesh having grand celebrations of Durga Puja.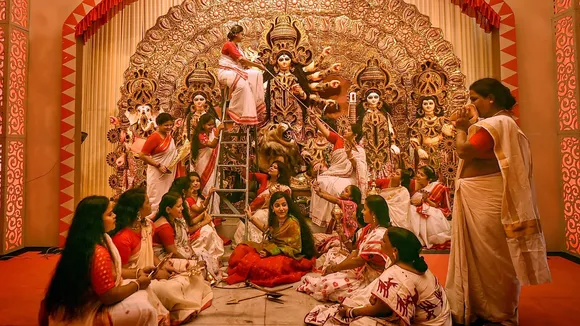 However, for Durga Puja devotees it is not only about glorious celebrations but they also highly focus on the themes of their pandals which are very innovative every year. So, as we observed the ideas of Mumbai celebrations, now let us hop into the mandaps of the main city, Kolkata! From Chandrayaan-3, Disneyland, and Ram Mandir to Menstrual Hygiene they have some spectacular, vibrant and thoughtful themes to grab your attention with huge applause. ALSO READ: Durga Puja 2023: Biggest & Creatively Theme Pandals To Visit In Mumbai
Here's a look at Kolkata's Artistic Splendor: Unveiling the Themes of Durga Puja 2023 Pandals!
Disneyland – Sree Bhumi Sporting Club
Have you ever imagined a Disneyland for a puja mandap? Sree Bhumi Sporting Club is making it possible, the committee is known for its beautiful pandals every year this time they will blow the attendees and attract them with a theme of popular Disneyland.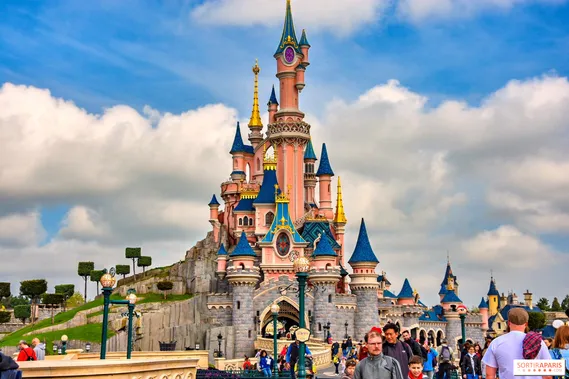 Chandrayaan-3 – Sitaram Ghosh Club
Celebrating India's successful landing on the moon this year, the Sitaram Ghosh Club lends their tribute by commemorating the Chandrayaan-3's triumph. Constructing a sizable Vikram replica that will serve as a pandal, the idol of Durga Devi will be seated on a model of a lander, and the ground will resemble the surface of the moon. Promising a magnificent experience for every visitor. 
Further making it even more special, as per the organization, the pandal will be inaugurated in the hands of the Father of an ISRO scientist.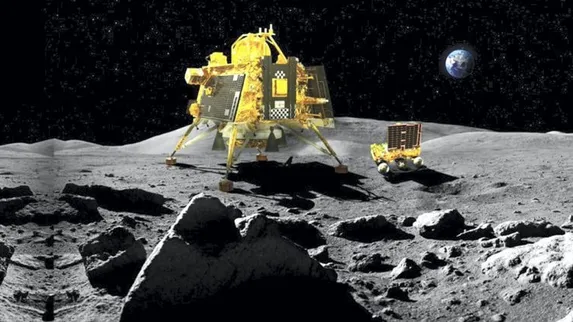 Ayodhya Ram Mandir – Santosh Mitra Square
As India awaits for the inauguration of the Ram Janmabhoomi Mandir in Ayodhya in January 2024, the Santosh Mitra Square has decided to build a replica of the same iconic Ayodhya Ram Mandir which will likely to be inaugurated by Union Home Minister Amit Shah. Not only the pandal will be created after the temple, but they will also install two long tall idols of Lord Ram and Lord Hanuman at the pandal premises to offer a completely spectacular ambience of Ayodhya's Ram Mandir. 
ALSO READ: From Shah Rukh Khan, Deepika Padukone To Rohit Saraf: These Bollywood Smiles Have The Power To Light Up The World, Happy World Smile Day!
Menstrual Hygiene – Pathuriaghata Pancher Pally
To make the world stop looking at menstruation as a taboo, Pathuriaghata Pancher Pally has picked up a theme of menstrual hygiene or 'Ritumati' and we surely look forward to how they will present this thoughtful idea. Talking about the matter to be not being kept under a veil, Sidhu, a creator of theme music for the organization said, "Menstruation is a normal biological process and need not be kept under some kind of veil."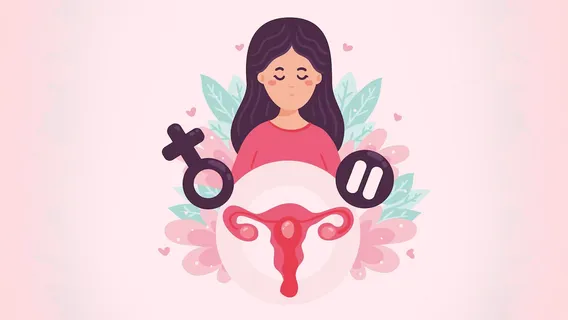 Mysore Palace – College Square
College Square will showcase the massive architecture and traditional regal work of Mysore Palace, the iconic historical heritage of the state of Karnataka.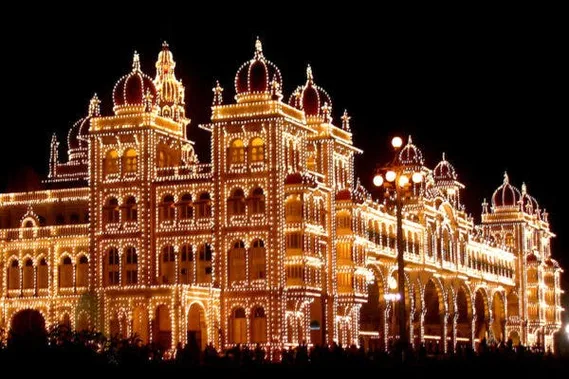 Somanth Temple – Ahiritola Sarbojanin Durgotsav
From the state of India's Gujarat, the Ahiritola Sarbojanin Durgotsav organization will build an entire setup of the majestic resemblance of Somnath Temple by installing a Maa Durga idol made of stone.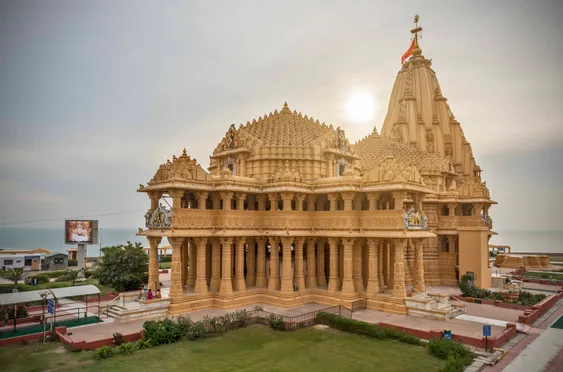 Evils of Ragging – Nakata Udayan Sangha
By taking note of the tragic Jadavpur University hostel incident of ragging, Naktala Udayan Sangha has come up with a brilliant idea of showcasing the evils of ragging our upcoming generations are facing, with the community's strong hope how the menace can be eliminated from the society.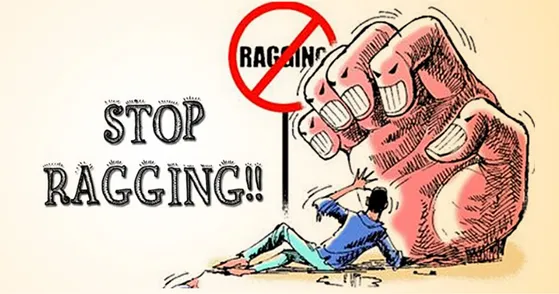 ALSO READ: Bollywood Brides' Expression Of Love With Customized Kaliras To Veil!
Anti-ragging Posters – Samaj Sebi Sangha
Following the same backdrop of the university incident, Samaj Sebi Sangha has kept their theme slightly under wraps but it is said that they will put up posters of anti-ragging, kiosks and audio-visual presentations mind-blowingly showing the harmful effects of this cruelty, named ragging. And they are making sure that the posters would also send the message that the identity of the complainant will remain undisclosed.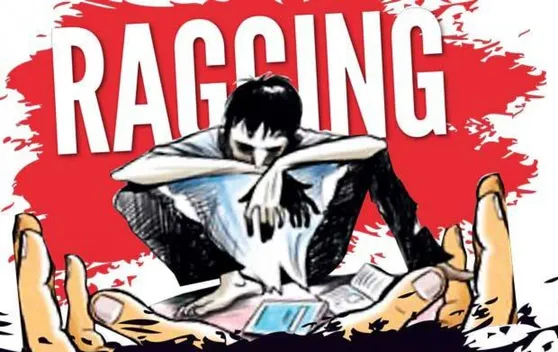 Reincarnation – Telangabagan
Telengabagan will dive you into the theme of 'Reincarnation', in which they will have a striking idol of Goddess Durga Devi surrounded by different gods and goddesses representing several emotions and Maa's hands will have an imitation of rays of lights coming out of them instead of having any weapons in hands. Right from the entrance it will be visible with surreal sounds. 
Punarjonom – Jodhpur Park
Jodhpur Park will showcase a theme of 'The Rebirth', where they will spectacularly decorate the pandal with the Shapes of Eyes to depict the New Birth phenomenon of the Universe.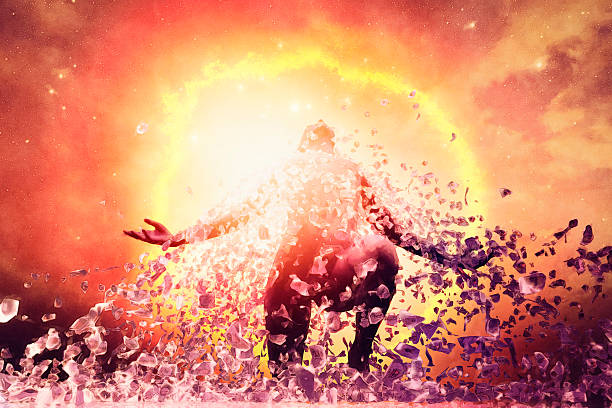 ALSO READ: Is White The New Indian Wedding Trend? From Parineeti Chopra To Alia Bhatt, Take A Look At The Trendsetters!
Phool Di – Jagat Mukherjee Park
Jagat Mukherjee Park in North Kolkata has a unique theme of 'Phool Di' paying homage to a veteran artist's model named Phulkumari Das, the one who modelled for stalwarts like Bikash Bhattacharya and Ganesh Haloi. A committee member, Dwaipayan Roy said, "This year a senior nude model named Phulkumari Das inspired the theme for Jagat Mukherjee Park. She has been a live nude model since she was 16. We are paying tribute to her fraternity."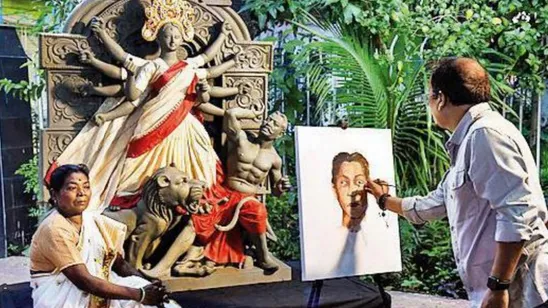 Jain Temple – Ekdalia Evergreen Club
This year, Ekdalia Evergreen Club will take you to the world of famous Jain Temple of Ancient India and Maharashtra. Representing the rich cultural heritage of India in the City of Joy.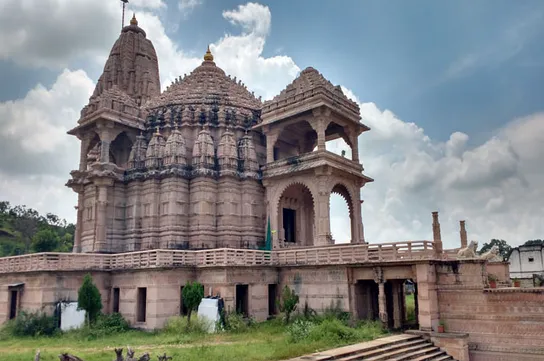 Kathabali – Ballygunge Cultural Association
One of the oldest clubs in Kolkata, as every year, this year Ballygunge Cultural Association has come up with a theme that will surely fascinate the devotees and feel proud. The organization's theme is 'Kathabali', Katha, another Panchali of the poem which showcases the literature and cultural history of Bengal.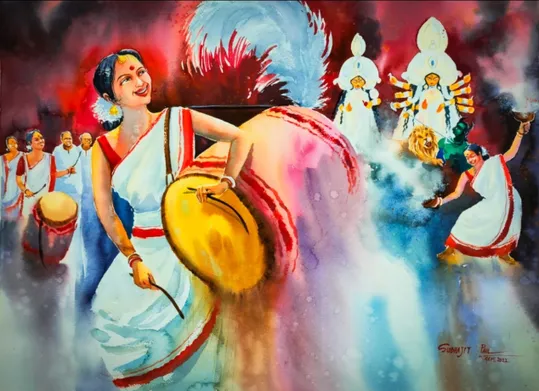 Somaroh – Mudiali Club
In the area of South Kolkata, Mudiali Club has come up with a great theme of 'Somaroh' by the Great Artist, Biman Saha. In which, pandal will be built with all metal to visualize the Magician's artistry, and drop the idea of 'No Fabrics', sounds interesting right!?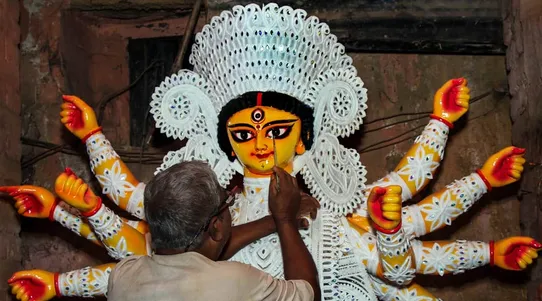 Athato Brahma Jijnasa – Gouriberia Sarbojanin Dugotsab O Pradarshani
The committee, Gouriberia Sarbojanin Durgotsab O Pradarshani's theme for this year is 'Athato Brahma Jijnasa' (Brahma Curiosity). The organizers have designed their theme to enlighten viewers to seek the essence of truth and not get mired in this materialistic world.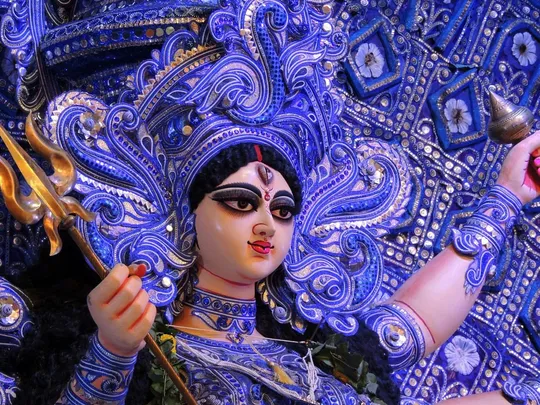 Nakshighore Putul Raj – Singhi Park
This year, Singh Park will give us astounding visuals with the 'Nakshighore Putul Raj' theme. Their Durga Puja pandal will be designed with the ancient sculptures of Rajasthan with the enlightening feast of the famous 'Rajasthan Putul Dance'.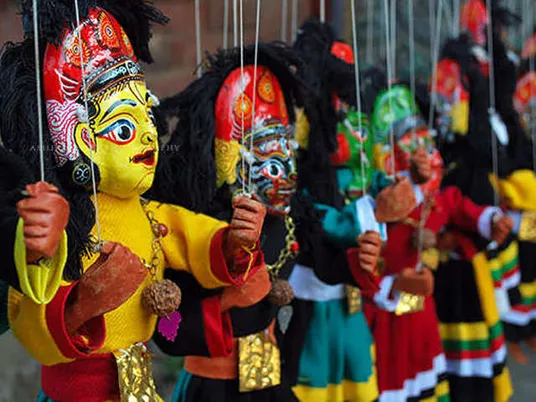 Mati – Suruchi Sangha
Known for unique conceptual mandaps every year, this year also Suruchi Sangha has come up with a very different concept around the theme of 'Mati' (soil). Not revealing much, a member of the puja committee, Swarup Biswas said, "All I can say is that the concept is Mati (soil) and the idea will be disclosed around Mahalaya but not before that."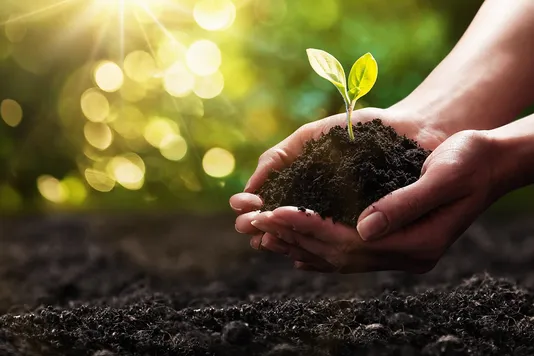 Ambition – Kumartuli Park
Kumartuli Park Durga Puja's mandap has opted for a thoughtful theme of 'Ambition' and the idea behind the theme is by Tarun Ghosh. The props of the pandals will portray the various avenues through which people aspire to rise in life. Also adding the portrayal of failures and successes in life through the props.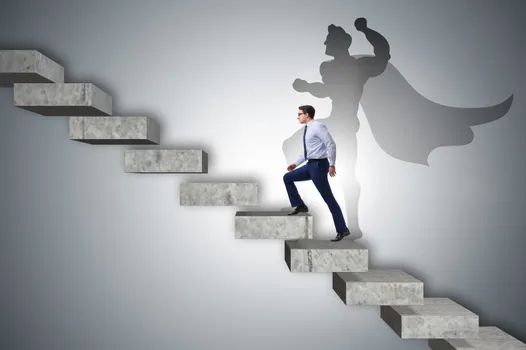 Swatantra – Santoshpur Lake Pally
Somnath Das, a committee member of Santoshpur Lake Pally said, "This year the theme for the Santoshpur Lake Pally Puja is 'Swatantra'. In a broader way, it is about the merits of meditation and its importance in today's stressful life."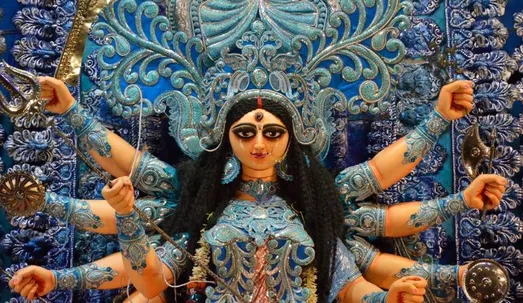 Making most of this much-cherished festival memorable and iconic by not only celebrating it but also hailing different artistic forms, history, thoughts, great sculptures, etc. Hence, this was an ensemble list of beautiful pandals to applaud such creative thoughts and to seek blessings of Maa Durga Devi with a delightful experience if you are in or near the City of Joy, Kolkata.