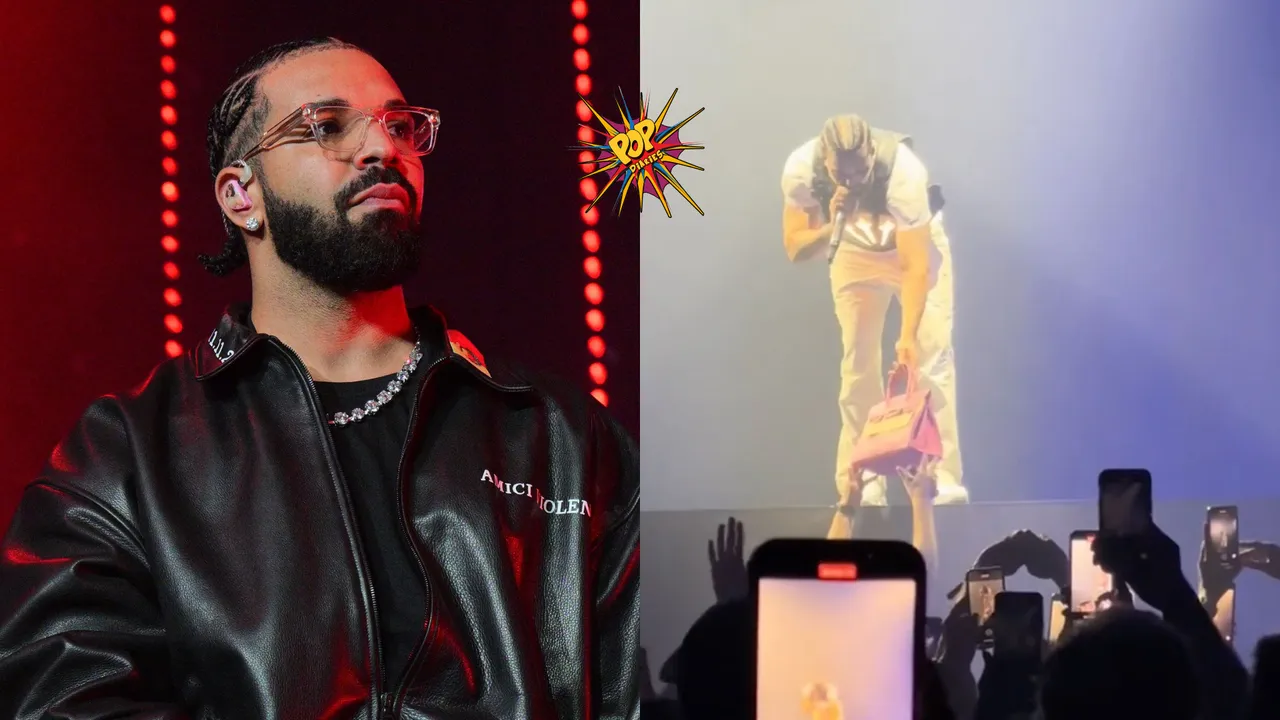 One of the greatest Canadian rapper, singer and songwriter Aubrey Drake Graham aka Drake once revealed in the year 2017 to The Hollywood Reporter that he has been collecting these Hermes Birkin deluxe bags for several years to give this to the women he eventually ends up with.
Now, he's making headlines for his giveaway of this handbag to a fan girl in his recent gig. On  16 August 2023, Wednesday, Drake was performing at the Kia Forum venue in Los Angeles and studded the crowd by walking on stage with a pink Hermes Birkin bag in his hand.
ALSO READ: DEETS INSIDE: Know About Asia's Richest Actress Fan Bingbing, Who Once Paid Tax Fine Higher Than Her Net Worth
"Drake ain't cheap"
The singer/rapper then hands it over to a girl fan in the front row of the gig and his generous gift made other female fans go wild. Along with that girl, the crowd shouted, "Drake ain't cheap". This video is winning hearts which was posted on TikTok and went viral on the internet.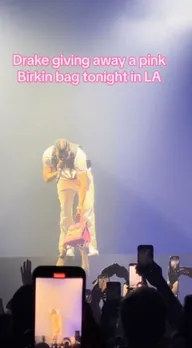 ALSO READ: Priyanka Chopra Steps Away From Her New York Restaurant 'Sona'
While giving this pink purse, Drake says, "Make sure she has security on the way out."
On the TikTok viral video, a fan commented, "Omg can u imagine not only getting a free Birkin, but getting a free Birkin from Drake?" Another user wrote, "Can we talk about how he made sure the girl got security out the show to her car!?! The consideration this man has!!" While third quoted one of his lyrics, writing, "'I give Chanel out like a hug' so is this a kiss? 😭."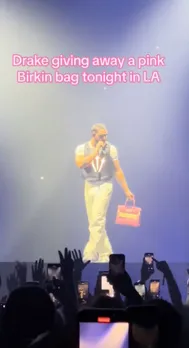 A few days before performing at the same venue on Saturday (12.08.23), he also gifted a sweaty used towel to a fan when he was walking backstage after the performance and this sparked a tussle in the audience.
Drake played four shows already at Kia Forum as part of his ongoing tour 'It's All a Blur' with 21 Savage and he will be back in Los Angeles on 21 and 22 August for his further gigs at the Crypto.com Arena.
ALSO READ:
Time When Gulzar Saab Shared Why He Doesn't Intend To Return To Films
'OMG 2' Producer Reveals Akshay Kumar Didn't Charge Single Penny