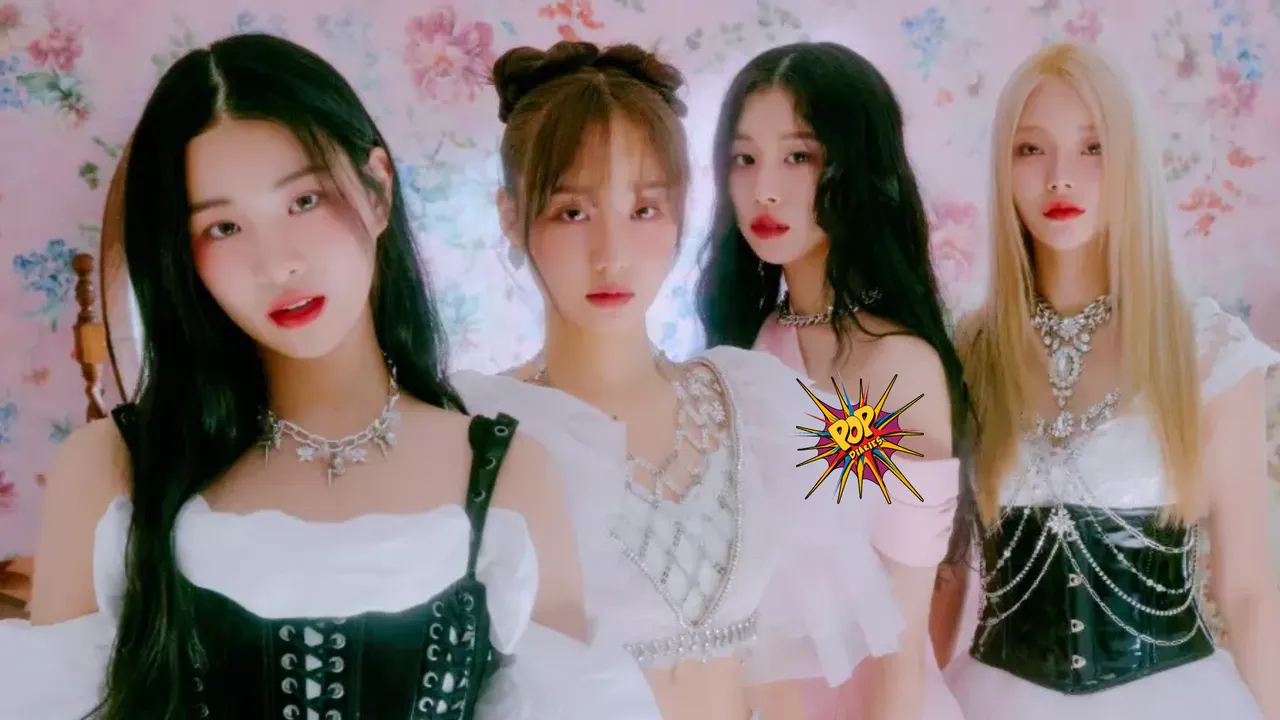 The Korean girl group band Fifty Fifty consisting of Sio, Saena, Aran and Keena made their debut in November 2022 with the extended play The Fifty formed by ATTRAKT. 
The members said that the CEO Jun Hong Joo of the agency had used their money which came from album sales to pay the debts for his other company, StarCrew Entertainment and in the month of June, girls filed a criminal complaint for an injunction on their exclusive contracts. But the company disagreed with it saying an outsider, Warner Music Korea, was trying to recruit their members. 
ALSO READ: DEETS INSIDE: Know About Asia's Richest Actress Fan Bingbing, Who Once Paid Tax Fine Higher Than Her Net Worth
While the rumours surrounding the controversy, the Fifty Fifty Girl band has now taken to their social media account with a handwritten message. 
Read the note
They wrote, "We first wanted to take this opportunity to right the wrongs that have been forced in our relationship with the agency. And to protect our music, we had no other choice. So, after a lot of consideration, our members have decided to face this path." 
Further apologised to their fans, as it caused concern amongst them and mentioned their heartbreaking moment to witness such false reports, also sharing, from then they have been careful about commenting on the whole issue. 
ALSO READ: Priyanka Chopra Steps Away From Her New York Restaurant 'Sona'
And added, "We believed that taking this issue to court based on facts was the right way to solve the situation. We had hoped that the truth would be uncovered during the trial process and our right would be guaranteed. We will continue to collect and submit materials and evidence based on facts. In doing so, we hope to clarify any doubts and misunderstandings."
📢 A handwritten letter to Hunnies was shared by FIFTY FIFTY (confirmed to be real by Saena's mom)#FIFTYFIFTY #피프티피프티 pic.twitter.com/Zx620qIuit

— fifty fifty archive (@fiftyfiftylog) August 17, 2023
📢 FIFTY FIFTY filed a criminal complaint against CEO Jeon Hongjun for criminal negligence and embezzlement.

They are accusing him of using the revenues made by the group to repay his other company StarCrew's debt.

🔗 https://t.co/ZWS446NQIU#FIFTYFIFTY #피프티피프티 pic.twitter.com/V4tLVsMQir

— fifty fifty archive (@fiftyfiftylog) August 17, 2023
Fifty Fifty earned their breakthrough with the viral hit single 'Cupid' released in February 2023 and became the fastest K-pop group to enter the US Billboard Hot 100 and UK Singles Chart, within four months of debut. Further making it bigger from being the first K-pop girl group to enter the top ten of the UK charts and in 2023, they signed to Warner Music Korea.
ALSO SEE VIDEO: Drake Stunned All By Giving Away Whopping Worth Deluxe Bag To A Fangirl