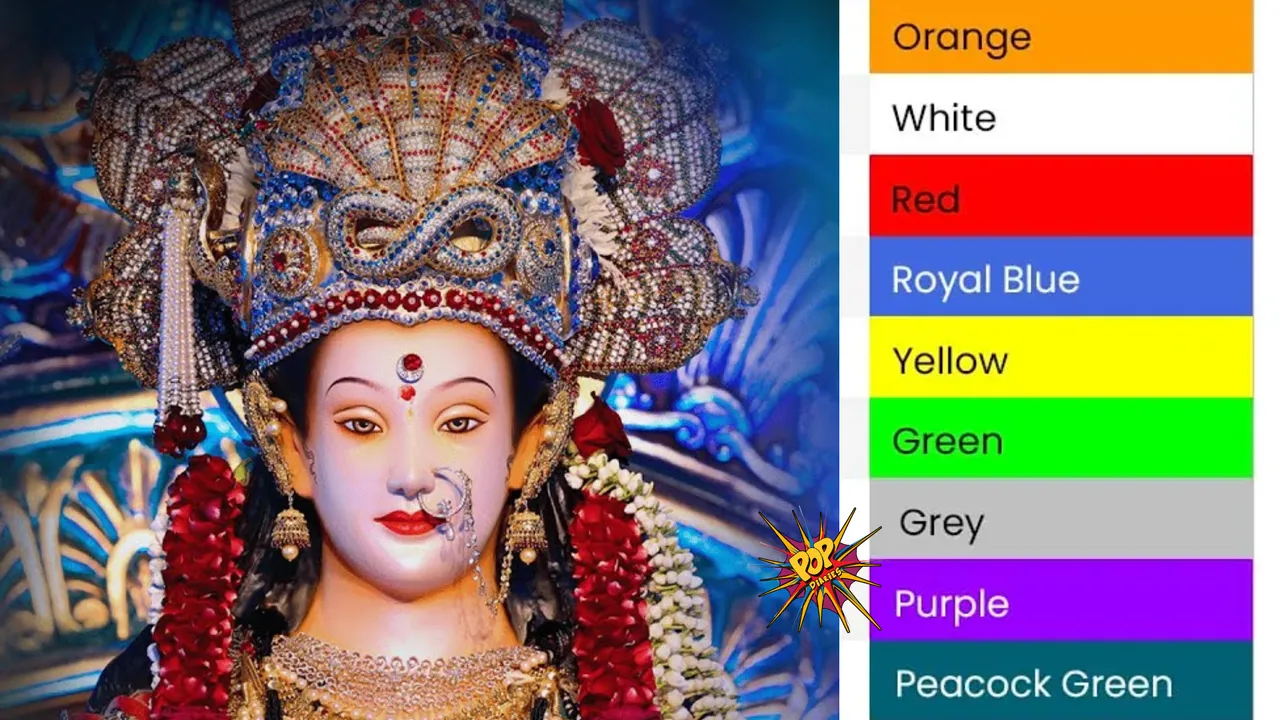 A post-monsoon autumn festival called Sharada Navaratri or Shardiya Navratri is just away, starting from October 15, 2023, to October 24, 2023, the day which also marks the celebration of the Dussehra festival. 
Navratri festival is observed in honour of the goddess Maa Durga, an aspect of Adi Parashakti, the supreme goddess emerging as a symbol of strength, courage, and divine energy. And every year, Indians bow their head to the goddess' nine different avatars by adorning her in nine specific colours. Each of them holds a profound significance, representing various aspects of life, power, and spirituality. ALSO READ: Durga Puja 2023: Tradition Meets Innovation, Look At Kolkata's Spectacular Theme Pandals!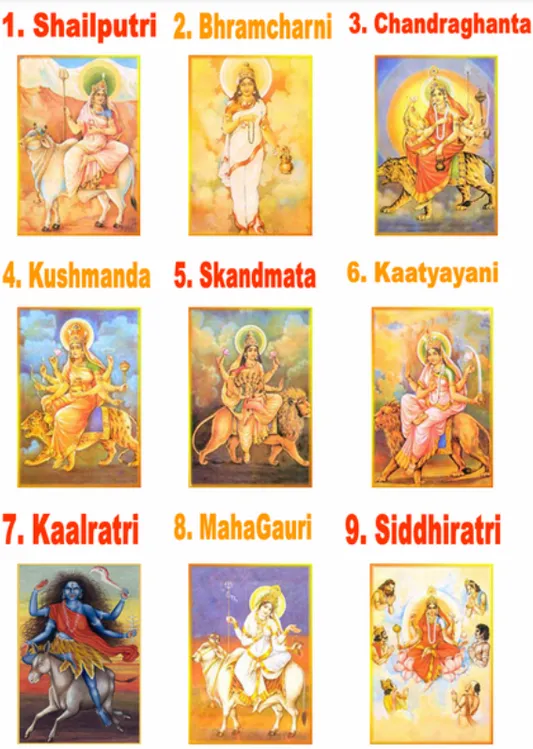 And in case you're wondering, what's the schedule of which colour to where on what day? Here got you the list of colours with dates and defining it's significance.
Lend your hearts in the Divine Palette of Maa Durga this Navratri!
🧡 ORANGE on Day 1 (Maa Shailputri), October 15, Sunday: The colour orange symbolizes energy and determination, representing the beginning of a new dawn and marking the birth of the daughter of the Himalayas, Goddess Shailputri.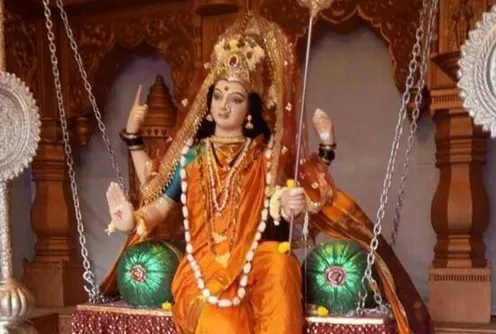 ALSO READ: Durga Puja 2023: Biggest & Creatively Theme Pandals To Visit In Mumbai
🤍 WHITE on Day 2 (Maa Brahmacharini), October 16, Monday: The beauty of white epitomizes purity, peace, and meditation, embodying the ascetic form of Durga, Goddess Brahmacharini.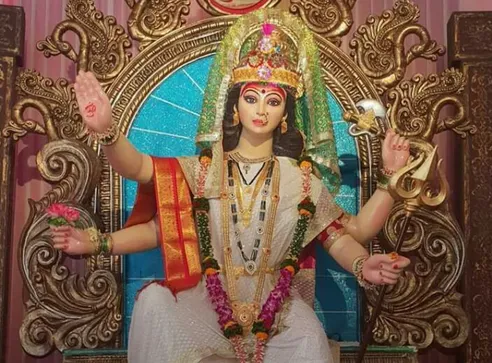 ❤️ RED on Day 3 (Maa Chandraghanta), October 17, Tuesday: Red symbolizes the colour of strength and action, signifying Goddess Chandraghanta, who bestows courage and fearlessness upon her devotees.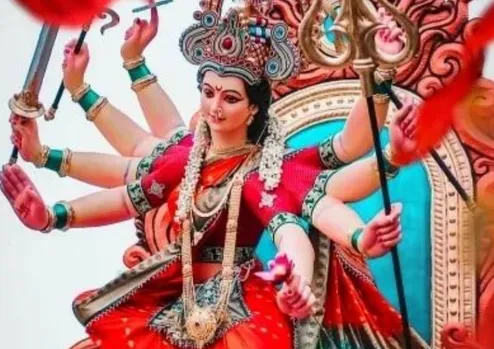 💙 ROYAL BLUE on Day 4 (Maa Kushmanda), October 18, Wednesday: The infinite universe is represented by Royal Blue, reflecting the creator of the universe, the cosmic energy of Goddess Kushmanda.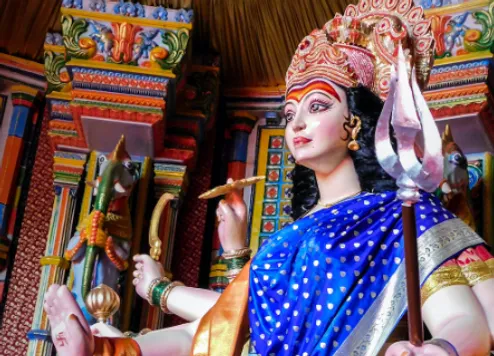 💛 YELLOW on Day 5 (Maa Skandamata), October 19, Thursday: Yellow, symbolizes the colour of happiness and brightness and illuminates the blessings of Goddess Skandamata, the mother of Lord Kartikeya.
💚 GREEN on Day 6 (Maa Katyayani), October 20, Friday: Symbolizing nature and fertility, green embodies Goddess Katyayani, who epitomizes strength and devotion.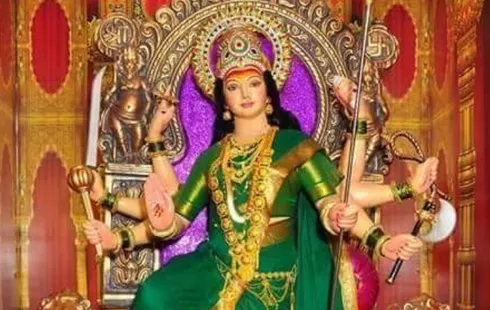 🤍 GREY on Day 7 (Maa Kalaratri), October 21, Saturday: Grey signifies the dark night and the destruction of ignorance, representing the fierce form of Goddess Kalaratri, the annihilator of darkness.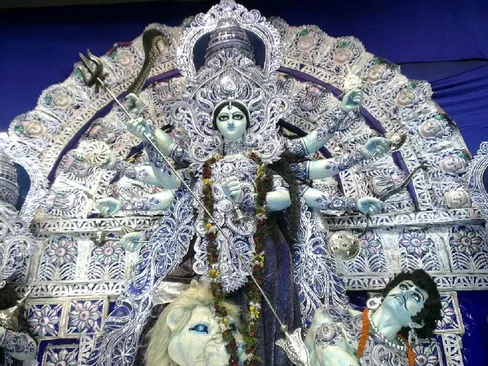 💜 PURPLE on Day 8 (Maa Mahagauri), October 22, Sunday: Representing grace and elegance, purple mirrors the purity of Goddess Mahagauri, the symbol of peace and calmness.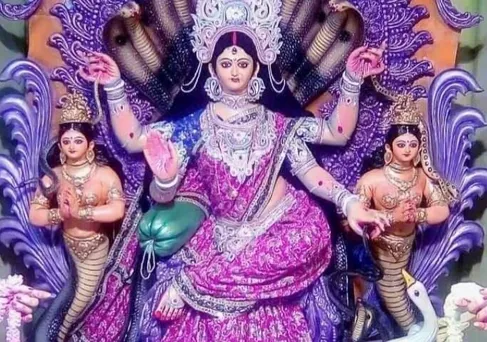 🦚 PEACOCK GREEN on Day 9 (Maa Siddhidatri), October 23, Monday: Peacock green signifies the colour of harmony and balance, it reflects the blessings of Goddess Siddhidatri, who grants spiritual enlightenment and fulfilment.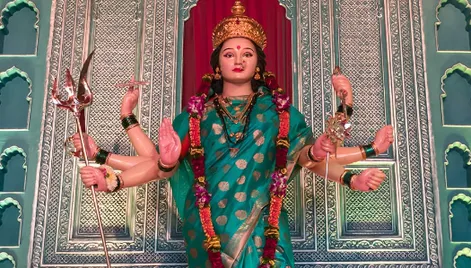 This divine palette not only adds vibrancy to the festivities but also enriches the spiritual connection between the worshiper and the goddess. It also, marks as a popular ritual among devotees of following specific colours by worshipping Maa Durga and for the one who fasts during the nine days of Navratri.
ALSO READ:
Long Live The Shahenshah: A Legacy Of Amitabh Bachchan & His Cinematic Greatness Continues!
From Shah Rukh Khan, Deepika Padukone To Rohit Saraf: These Bollywood Smiles Have The Power To Light Up The World