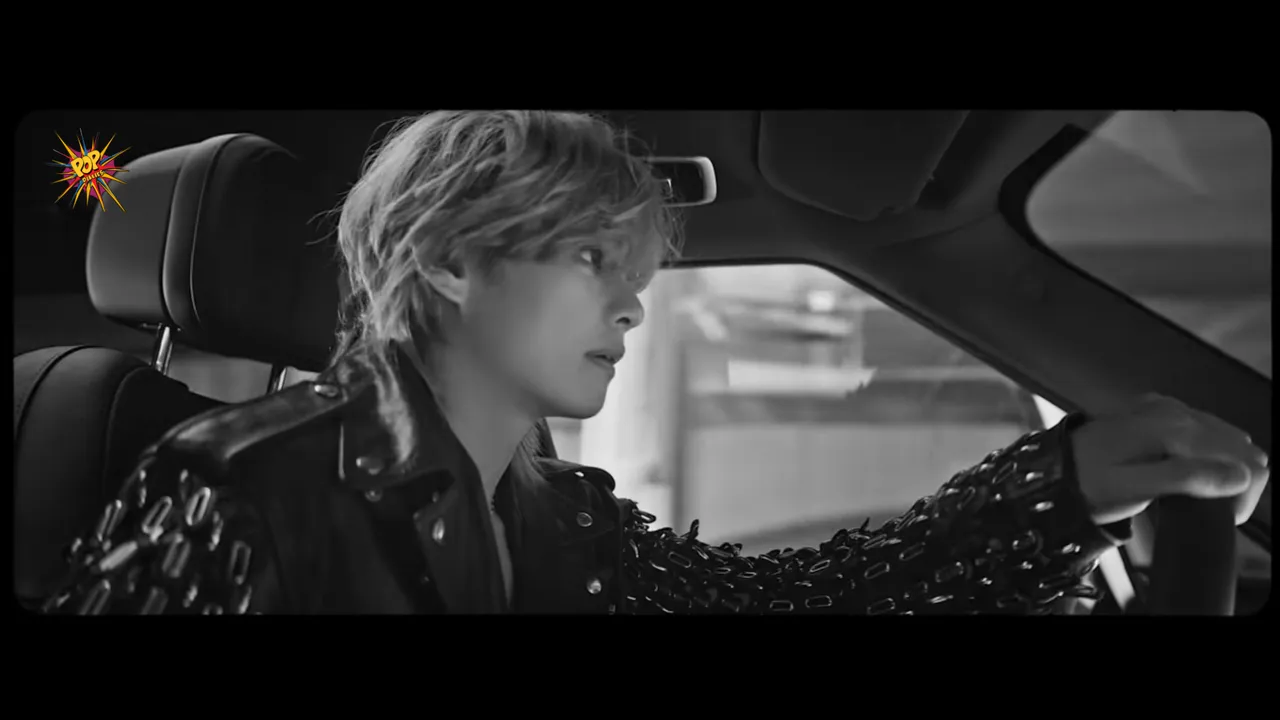 In the world of music, there are moments when an artist's soul connects with their audience on a profound level, leaving a lasting impact. BTS' V has achieved just that with his latest music video release for the b-side track "Blue" from his album Layover.
About V's MV for 'Blue' from Layover
The music video opens with a cinematic allure, featuring V driving with an air of unease, setting the tone for an emotional journey. As he searches frantically for someone, the video masterfully captures the essence of love's complex emotions.
What sets this MV apart is its decision to go entirely black and white, evoking a sense of seriousness and melancholy.BTS' V delivers a heartfelt performance that resonates deeply with listeners with his signature baritone voice. The R&B-infused sound of "Blue" is enriched by bass and drum elements by blending seamlessly with modern influences. The outcome that comes out with the melody is soulful and contemporary.
BTS V's album Layover is a testament to his musical evolution, reflecting his love for jazz, R&B, and blues. He skillfully entwines these genres into his songs, creating a unique sound that is undeniably his own. Fans around the world have embraced Layover for its authenticity and the way it beautifully envelops Kim Taehyung's inner musical world. V Will also be holding an offline fan meeting to celebrate the solo album layover on October 14
Moreover, fans have taken to social media platforms to discuss and dissect the MV, constructing intricate theories about its meaning and symbolism. Here are some tweets below:
time isn't linear in blue. see this sequence. he is at the apartment, then he's back in the car again and getting it out of the garage and going back on the road, and then it cuts to him being in front of the apartment again. this intercutting breaks the sense of linear time. pic.twitter.com/AS4qYTj6U6

— Words for Taehyung (@taehyungswords) September 12, 2023
what does taehyung's blue mv mean? an analysis thread from a filmmaking perspective pic.twitter.com/l4rMEOhDSf

— Words for Taehyung (@taehyungswords) September 12, 2023
As BTS' V continues to unveil MVs for his album's b-side tracks, it's evident that he is on a creative journey like no other. The level of engagement by fans highlights how much V's artistry means and affects them.
Also Read: BTS' V Had A Candid Chat With IU In Her Show 'IU's Palette'!