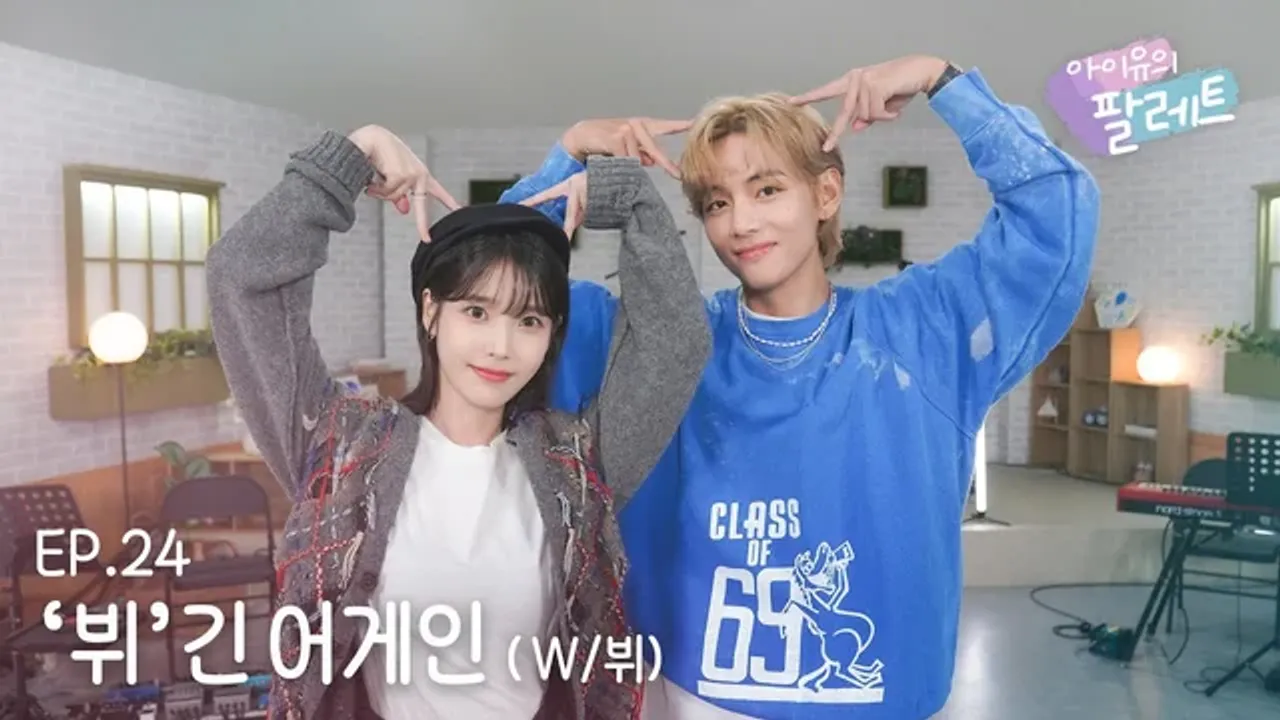 Popular Korean star, and actor and singer IU recently performed a cover of BTS member V's song, 'Love Me Again' from his album 'Layover.' The performance presumably took place at IU-hosted show Palette, where V had gone to promote his solo album.
In the said video, Kim Taehyung aka V cheers IU on as she takes the mic to croon the song. At one point, when IU hits a high note, V looks mighty impressed with her singing skills.
Throughout the video, IU made V feel very comfortable and they had some adorable interactions through talking about his new music, promotions, and much more. They also sang together, boasting their unique visuals together.
Towards the end of the video, it was clear that the two idols were much more comfortable around each other, to the point that V even thought that IU might be teasing him at one point. IU and BTS V were talking about song recommendations throughout the episode, and it was all extremely heartwarming.
You can watch the full episode here: