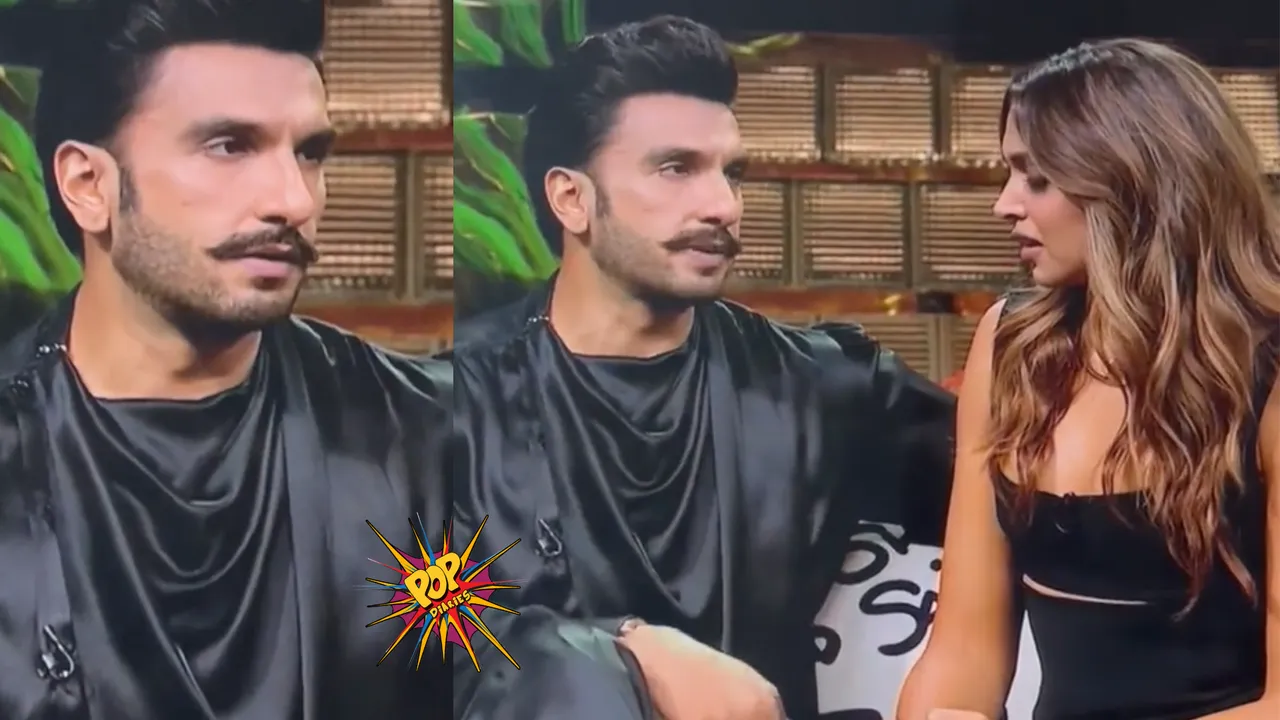 In the eagerly awaited premiere of Koffee With Karan's 8th season on Disney+ Hotstar, the spotlight fell on Bollywood's power couple, Ranveer Singh and Deepika Padukone. As the episode aired on October 26, fans were quick to dissect every moment shared by the duo on social media, celebrating their unwavering support for each other amidst life's challenges.
Among several moments, a particular segment caught viewers' attention and went viral on the internet. Deepika discussed the early stage of their relationship, that there was no commitment as such until he popped the question in the Maldives. During that time she was also looking for other men but further revealed that mentally, she was already committed to Ranveer. (ALSO CHECKOUT: Memorable Ep. 1 Of Koffee With Karan 8: Highlighting DeepVeer's Heart-touching Love Story To Talking On Various Issues)
When Karan Johar probed them about the moment they officially acknowledged their relationship, Ranveer's response seemed to stir curiosity. "We would go out on dates. It's not said, but once you take a holiday together and spend New Year's together, it gets established that you are together," he explained. Deepika seemed forgetful about her past suitors, which visibly irked Ranveer. He retorted, "Abhi toh tumne bola I was seeing other people, but I would go back to him. Tumko ab yaad nahi aa raha hai" Ranveer's expressions hinted at his annoyance, fueling speculation amongst netizens about whether they were in a "situationship."
A Reddit thread dissecting this moment sparked a flurry of debates. One user shared, "I'm sure Ranveer was hurt af; he sounded so condescending." Netizens chimed in, sharing their interpretations of the couple's dynamic.
I'm sure Ranveer was hurt af🫡he sounded so condescending 💀
byu/BhargavK_18 inBollyBlindsNGossip
Under the post a lot of comments read as below:







Amidst the discussions, Ranveer revealed a heartwarming detail: he proposed to Deepika right after the success of "Ram-Leela," a film they starred in together. This revelation, coupled with their candid moments, left fans both intrigued and touched.
The debate on Ranveer's expressions continues, with fans eagerly awaiting more insights into Bollywood's beloved couple's relationship journey. Koffee With Karan's Season 8 promises to unravel more intriguing facets of celebrity lives, keeping audiences glued to their screens.
ALSO READ:
Ranveer Singh Opens Up About Supporting Deepika Padukone Through Her Mental Health Journey
Ranveer Singh Talks About Coping With Consecutive Film Failures
DeepVeer Share How They Party Together At Home & Our Reaction Is "Aww"
Deepika - Ranveer will make you laugh, cry, smile & a lot more in their heartfelt episode on Koffee With Karan