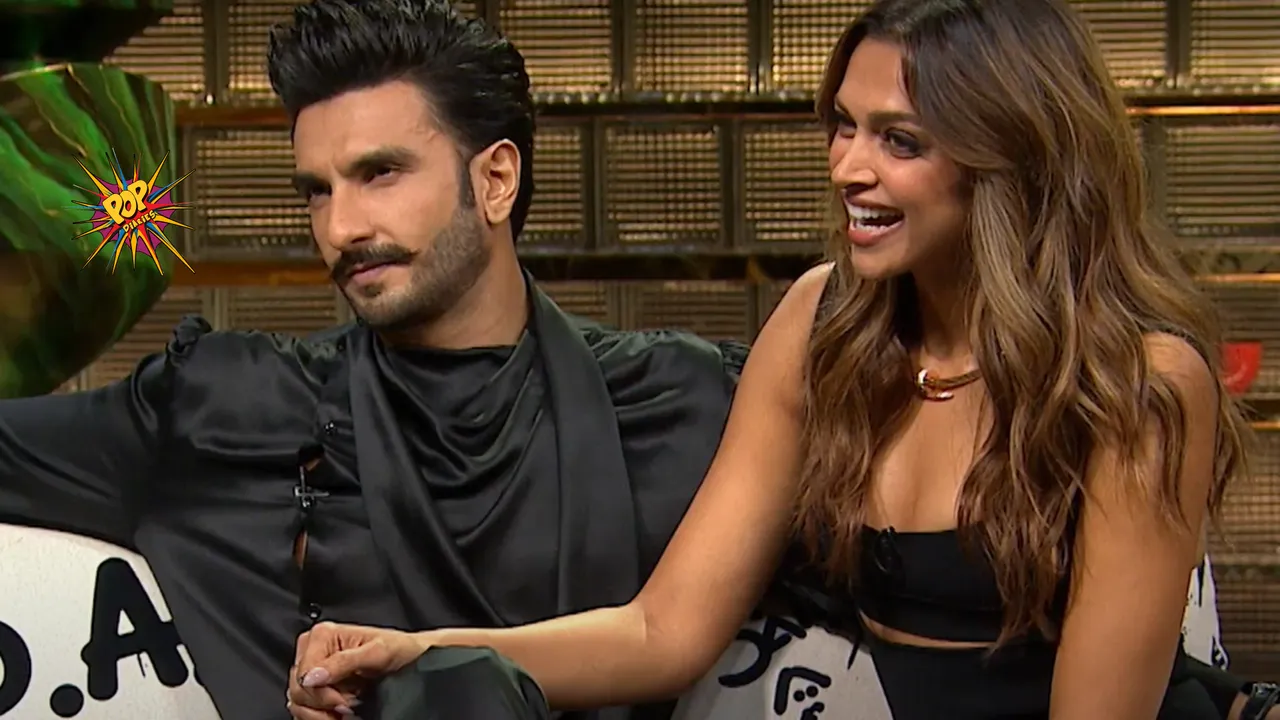 Deepika Padukone and Ranveer Singh, widely regarded as one of India's most beloved couples, have once again captured the hearts of their fans with their enchanting appearance on the eighth season of "Koffee with Karan." The couple's recent rendezvous on the show has left their admirers in awe, as they witnessed the genuine and endearing connection between Deepika and Ranveer, reaffirming their status as the darlings of the film industry! 
Can I be a fly on the wall at Deepika - Ranveer's 2 person dance party?
The couple is truly one of the most gorgeous-looking couples to exist and as the couple graced the stage of this talk show, they were seen twinning in black outfits looking absolutely stunning & well put together! When talking about their relationship, Deepika revealed, "I think one of the most special things about our relationship is that we keep the child in each other alive. You know, if someone says summarise what your relationship is, it is on the weekends, because we're so private but we also like dancing and letting our hair down on a Saturday night. It's just him and I, we have dinner then we pack everyone off, it's just him and me, watching something, then we finish watching that then we play music. And I love music and he loves music and we love sharing our music with each other so now we start this sort of 'juggalbandi'of like who's playing what are the new tracks we found and before we know it, we're dancing just the two of us in our living room till 4 am in the morning! To which Ranveer replies saying, "2-person dance party!"
ALSO READ: Ranveer Singh Opens Up About Supporting Deepika Padukone Through Her Mental Health Journey
Fans can't stop hailing this power couple, and a few of them took to their social media handle, and said, 
"the part where they spoke about how they play music and dance with each other on weekends was so domestic and adorable omg these two"
It is truly one of the sweetest things to have somebody in your life that understands the private aspects, as well as the professional and these two have the perfect balance of both!
 The couple is popular for making headlines for taking every chance to express their love for each other and this episode has just made fans fall in love with their chemistry all over again!
ALSO READ: 
Darshan, Nikhil Kumaraswamy, Jaggesh & Vinay Guruji Face Investigation Of Wearing A Tiger Claw Pendant
Bollywood Divas On A Roll: Shraddha Kapoor Splurges on ₹4 Crore Lamborghini & Pooja Hegde Cruises in New Range Rover SV!
WATCH: Viral Video of Rajinikanth's Lookalike Takes Social Media by Storm!