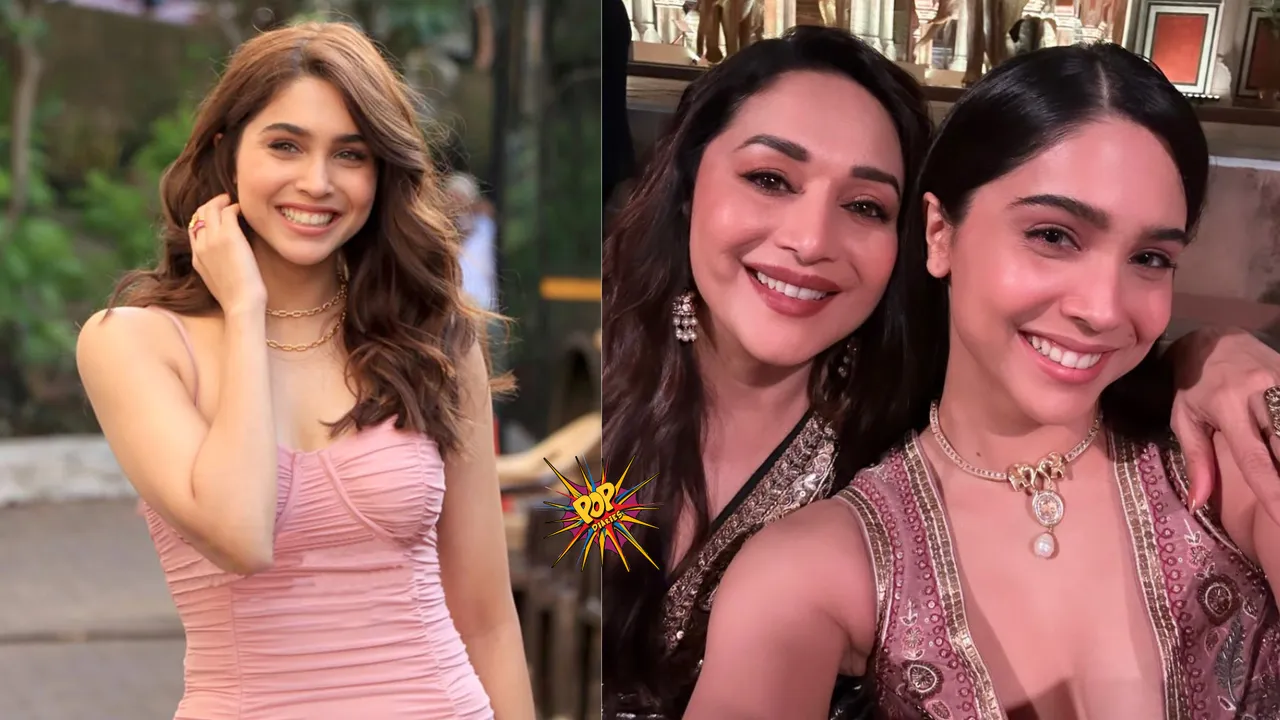 Sharvari Wagh has always been a big fan of Madhuri Dixit and over this last weekend, she found herself seated next to her at a fundraiser event! Sharvari was nervous and elated both in equal measure when she discovered this! She mustered the courage to speak to her and also ask her for a picture.
Madhuri Dixit ruled the silver screen in the late 80s and all of 90's. Sharvari has grown up watching her films and has idolized her ever since. (ALSO READ: Birthday Special: Exploring Tabu's Effortless Transition From Innocent To Groundbreaking Roles!)
In fact, Sharvari loves dancing, so growing up she used to keenly observe Madhuri Dixit's grace and steps for hours.  In fact, Sharvari also took up Kathak classes only because of Madhuri!
Talking about the same, Sharvari shares "Growing up in a Maharashtrian household. Madhuri Dixit was always the ultimate standard of the perfect Bollywood heroine. I've grown up watching all her movies, I've come home and tried to learn every hook step of her songs."  (ALSO READ: Happy Birthday, Shah Rukh Khan: A Journey From Ignorance, Criticism To Now Being An Only Actor With Two 1000 Crore Films, An Unstoppable King!)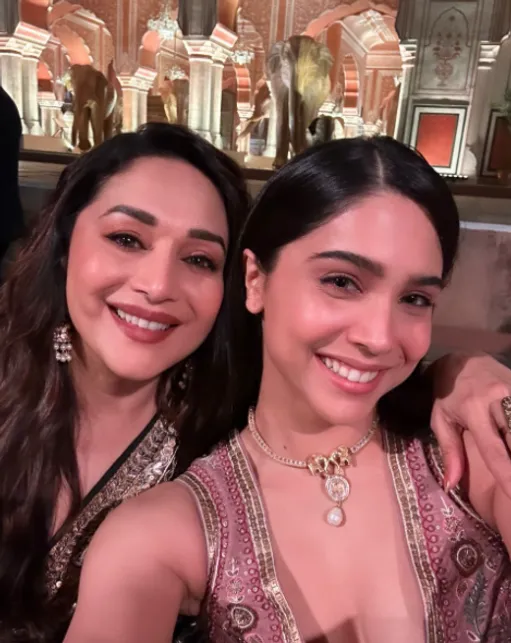 She further adds "When I was seated next to her at the Anita Dongre event it felt like I was dreaming. My most favourite part of the night was speaking to her in Marathi. The humility, grace and warmth she exudes is something to learn from. I asked her for a selfie after mustering a lot of courage. Though my hands were shaking, my heart was smiling."
On the work front, Sharvari has some exciting projects in the pipeline. The talented actress will be seen in Nikhil Advani's Veda and Dinesh Vijan's Munjha. Sharvari is also touted to be part of YRF's Spy Universe alongside Alia Bhatt.
ALSO READ:
EXCLUSIVE: Not A Single Person Owns Bugatti Chiron Worth 24 Crores In India, But These 5 Foreign-based Indians Are Proud Owners Of This Expensive Car!
5 Pictures Of Khushi Kapoor That Prove She's A Real Life, Betty Cooper