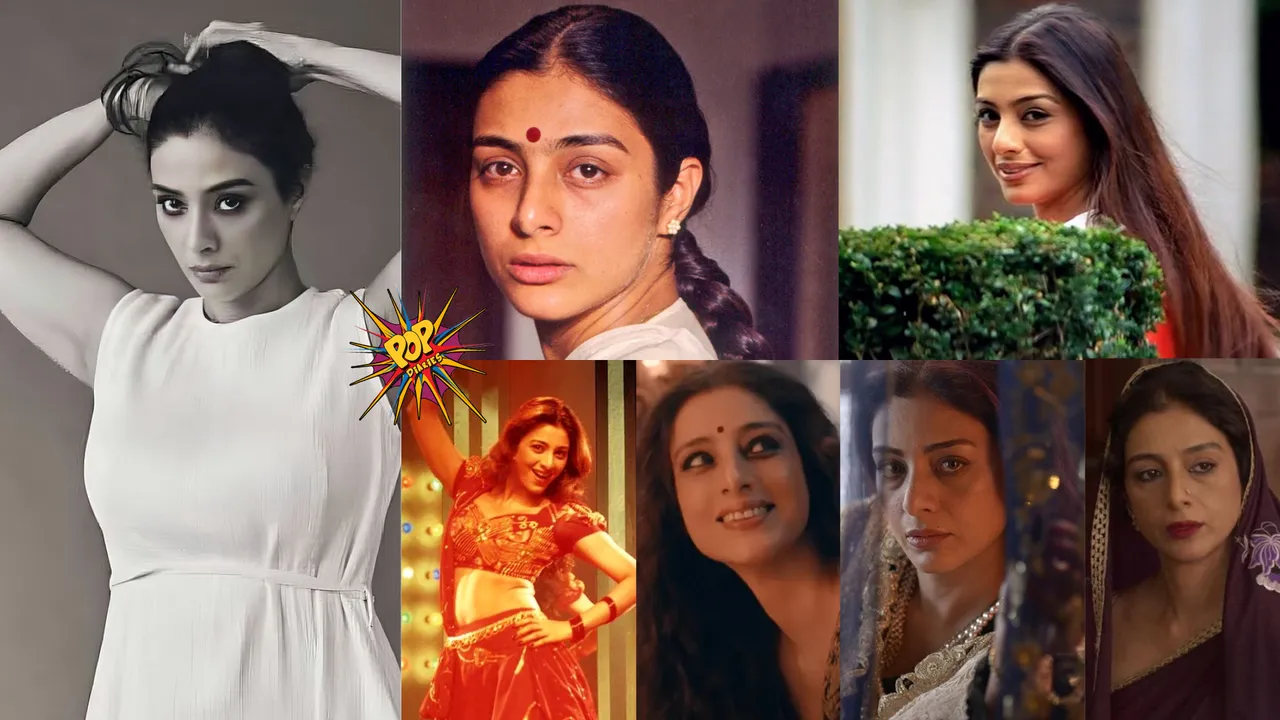 Today marks the birthday of an actress who stands as a beacon of pride in Indian cinema! Tabu, your brilliance not only entertains but also enlightens, challenging societal norms and breaking taboos through the characters you bring to life. On this auspicious day, we celebrate your remarkable journey, transitioning effortlessly from roles of innocence and domesticity to portraying fierce, intense characters that resonate deeply with audiences.
The actress's journey in cinema is nothing short of a masterclass in versatility and depth. Her transformation across diverse roles has been nothing less than effortless, establishing her as a true icon in the industry. It's not just about how she appears in a role; it's the profound way she embodies it. She has seamlessly delved into a myriad of characters – from portraying innocence with intense sincerity to embodying powerful, sassy personas, and even venturing into the chilling realms of grey-shaded characters. What sets her apart is her subtle yet impactful portrayal of women empowerment, carving a niche for herself in women-centric films. Her performances are not just loud statements; they are subtle, vulnerable, yet immensely powerful stands for women's rights. With every unique character she brings to life, she has unveiled uncharted territories on-screen, showcasing her grace and mastery in the art of acting. her dashing husband Ranveer Singh, graced the occasion in glamorous attire. (ALSO READ: Happy Birthday, Shah Rukh Khan: A Journey From Ignorance, Criticism To Now Being An Only Actor With Two 1000 Crore Films, An Unstoppable King!)
Let's delve into the actress's filmography, where each movie holds its distinct place:
1. Maachis (1996): The Turning Point
In Gulzar's Maachis, the actress' portrayal of an intense character marked a pivotal moment in her career. The film centred around the Anti-Sikh riots of 1984, showcased her raw talent, earning her accolades and reshaping perceptions.
2. Astitva (2000): A Bold Exploration of Female Sexuality
Astitva challenged societal norms by essaying the role of Aditi, a housewife navigating societal judgment and questioning conventions. Her nuanced performance questioned hypocrisy and championed female empowerment.
3. Chandni Bar (2001): Embracing Independence Amidst Struggle
In Chandni Bar, the actress portrayed a young woman's transformation from naivety to independence. Her role as a bar dancer earned her a National Award, leaving an indelible mark on the audience.
4. Maqbool (2003): A Subversive Seductress to a Haunted Soul
In Vishal Bhardwaj's Maqbool, she mesmerized audiences as the mistress of an underworld don, navigating a complex range of emotions. Her captivating portrayal demonstrated her mastery of the characters' intricacies.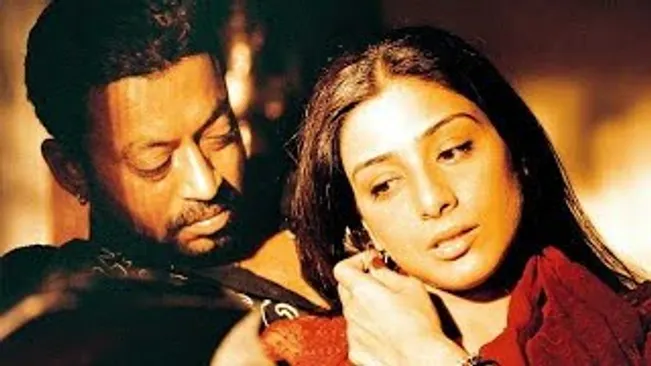 ALSO CHECKOUT: Rajkumar Hirani Brings A Saga Of Love & Friendship This Christmas With Dunki!
5. The Namesake (2006): A Global Presence
Transitioning to Indian-American cinema, she shone in Mira Nair's The Namesake, portraying the struggles of immigrants. Her performance resonated internationally, showcasing her global appeal.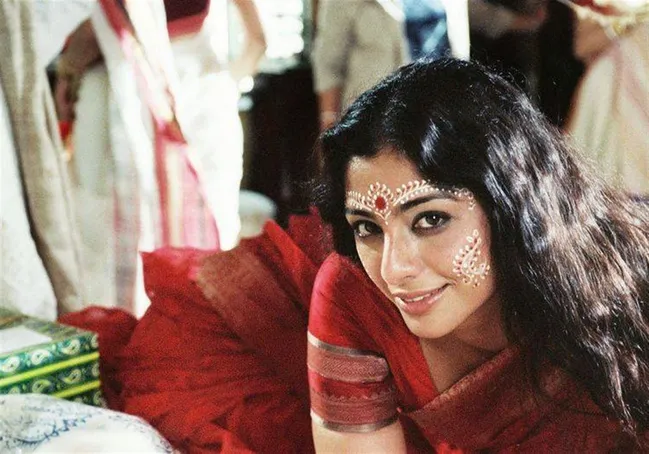 6. Cheeni Kum (2007):
In a bold rom-com, the actress defied age stereotypes, delivering a standout performance as Nina, challenging societal norms and beautifully depicting unconventional love.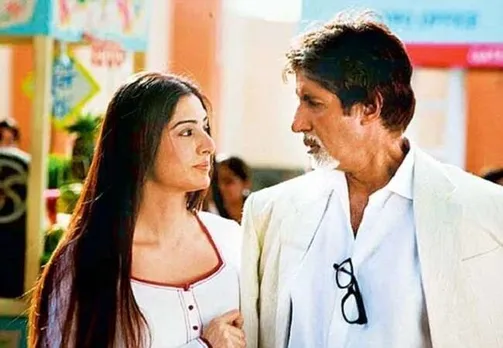 7. Haider (2014):
Her role as Ghazala in Haider, caught between love and family loyalty, captivated audiences, further solidifying her prowess as an actress.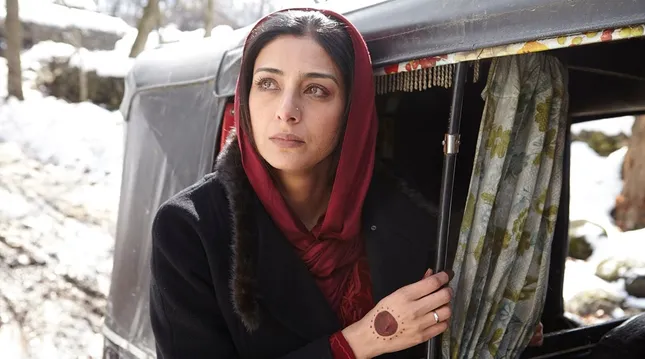 ALSO CHECKOUT: EXCLUSIVE: Not A Single Person Owns Bugatti Chiron Worth 24 Crores In India, But These 5 Foreign-based Indians Are Proud Owners Of This Expensive Car!
8. Drishyam (2015):
Her spine-chilling portrayal as a relentless cop in Drishyam turned the tables, leaving audiences on the edge of their seats.
9. Fitoor (2016):
In 'Fitoor,' she embodied unrequited love flawlessly, leaving an indelible mark as a jilted lover in a visually enchanting narrative.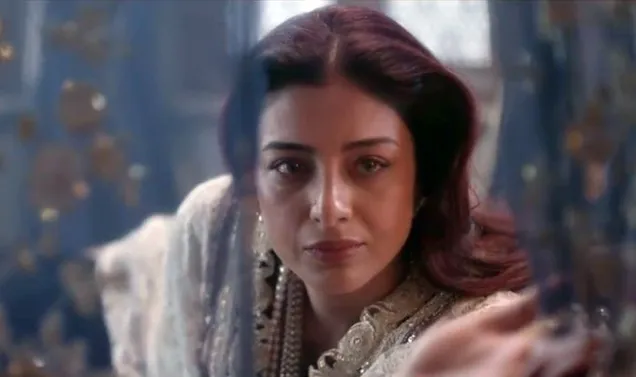 10. Andhadhun (2018): A Grey Character with a Twist
The actress's portrayal of Simi in Andhadhun was nothing short of brilliance. Her grey character's charm and manipulative ways left an enduring impact, earning her praise from all quarters.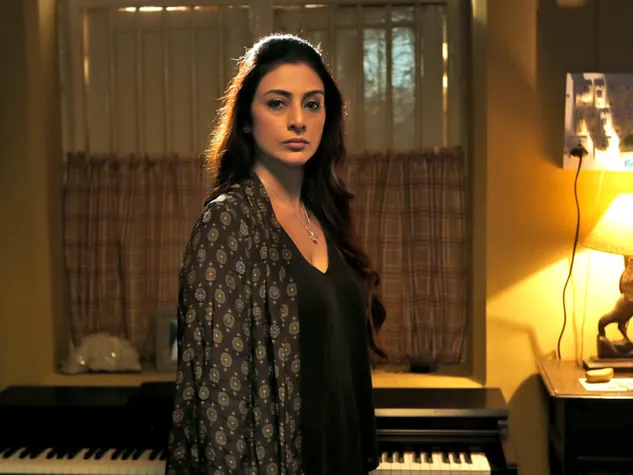 11. A Suitable Boy (2020):
Her grace as Saaeda Bai in Mira Nair's A Suitable Boy added depth to her character, leaving a lasting impression with her poignant performance.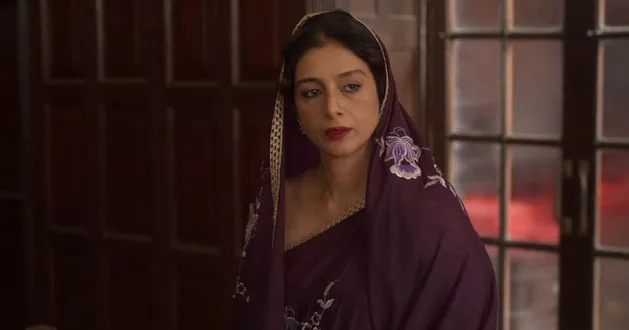 ALSO CHECKOUT: Karwa Chauth 2023 Fashion: From Katrina, Parineeti's Captivating Ethnic Attires To Shivaleeka Re-wearing Her Wedding Outfit With A Twist On Festive!
12. Bhool Bhulaiyaa 2 (2022):
Her stellar double role in Bhool Bhulaiyaa 2 left audiences in awe, as she effortlessly transitioned between mystery and vulnerability, displaying her exceptional acting prowess.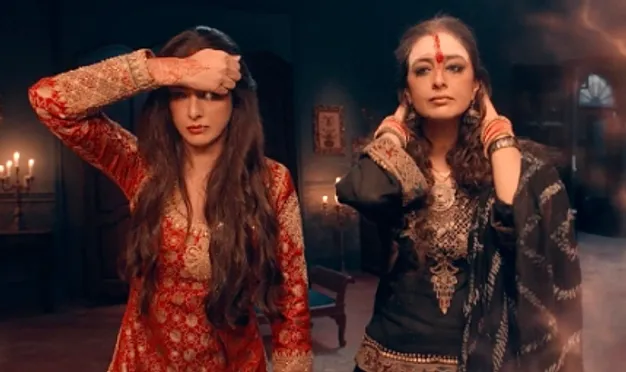 13. Khufiya (2023): Unveiling Unprecedented Depths
In her latest venture Khufiya, the actress, as RA&W agent Krishna Mehra, explores intricate layers of her character. Critics and fans alike have hailed her performance, praising her ability to convey depth and emotion effortlessly.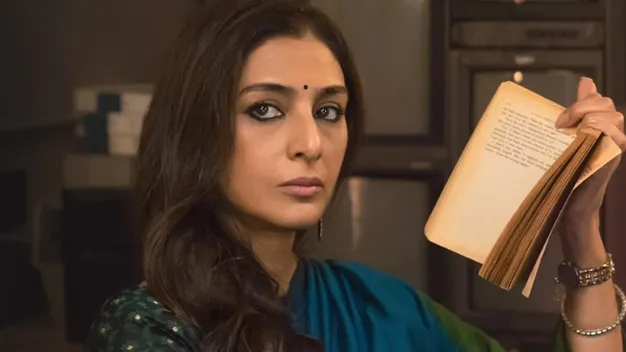 The actress's cinematic journey reflects her unparalleled dedication and ability to breathe life into diverse roles. As she adds another year to her illustrious career, we celebrate an actress whose artistry knows no bounds. Happy Birthday, Tabu - here's to the continued brilliance of this cinematic powerhouse!