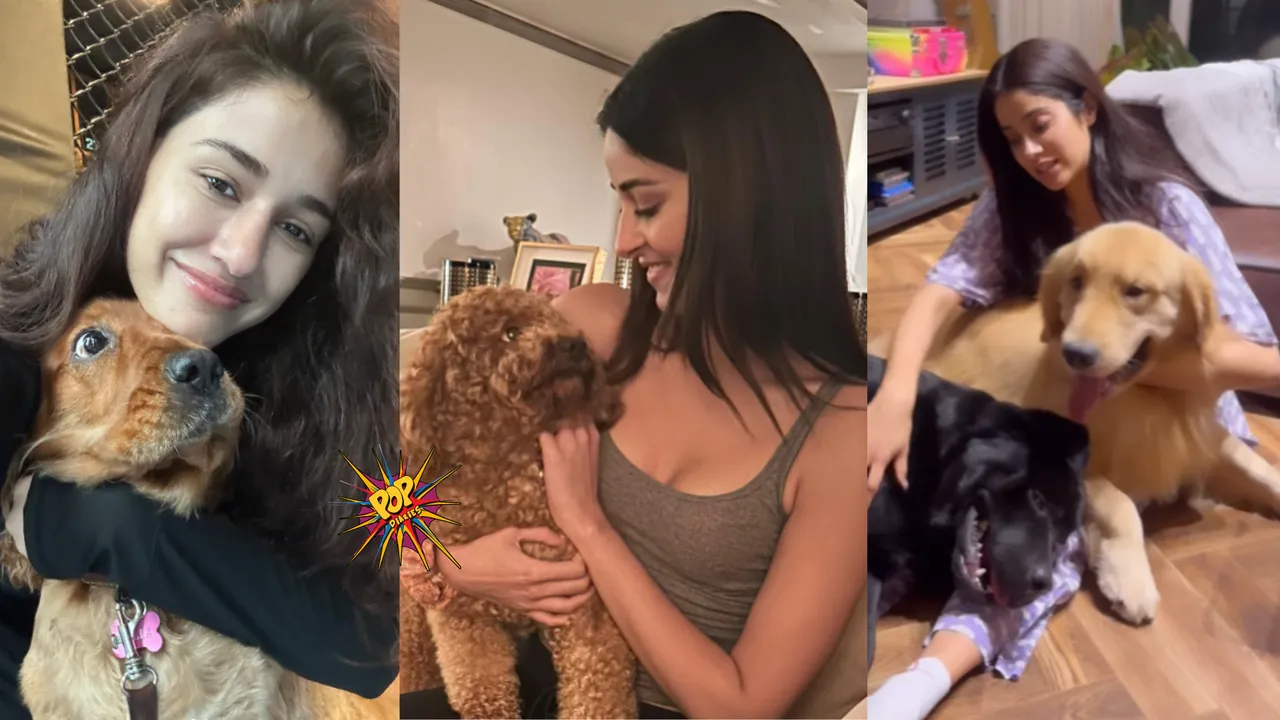 When the cameras stop rolling, and the red carpets are rolled away, our favourite Bollywood actresses find solace, comfort, and boundless joy in the company of their beloved pets. These heartwarming moments capture the essence of their lives beyond the silver screen, where wagging tails and furry cuddles steal the show. 
Here are 6 actresses with their furry friends
Ananya Panday is often seen sharing the limelight with her adorable poodle. This dynamic duo's playful moments, whether it's a walk in the park or a cosy cuddle session, are sure to melt your heart.
ALSO READ: Long Live The Shahenshah: A Legacy Of Amitabh Bachchan & His Cinematic Greatness Continues!
Disha Patani shares a sweet picture with her dog and this adorable moment is making us go awww. 
We absolutely love how much she loves posting with her pet friend. 
ALSO READ: From Shah Rukh Khan, Deepika Padukone To Rohit Saraf: These Bollywood Smiles Have The Power To Light Up The World
Janhvi Kapoor has a soft spot for her furry companion. Janhvi's pet dog adds an extra layer of love and happiness to her life.
ALSO READ: PAW Patrol: The Mighty Movie Review: Sweet Amusing & Heroic Adventure With Mighty Adorable Pups!
Alaya F recently welcomed a new dog into her life, and the internet couldn't handle the cuteness. Her adorable Instagram posts and stories of bonding moments with her furry friend are a testament to the instant joy a pet can bring.
Paloma Dhillon, the actress known for her grace and elegance, often shares glimpses of her cherished moments with her beloved dog. Their bond reflects the timeless connection between a pet and a human, filled with love and understanding.
ALSO READ: Beyond The Glamour: Rekha's Influence on Indian Fashion
Medha Rana, the actress and social media sensation, has a furry friend who steals the spotlight in her online presence. The heartwarming moments they share serve as a reminder of the simple yet profound happiness that comes from the unconditional love of a pet.