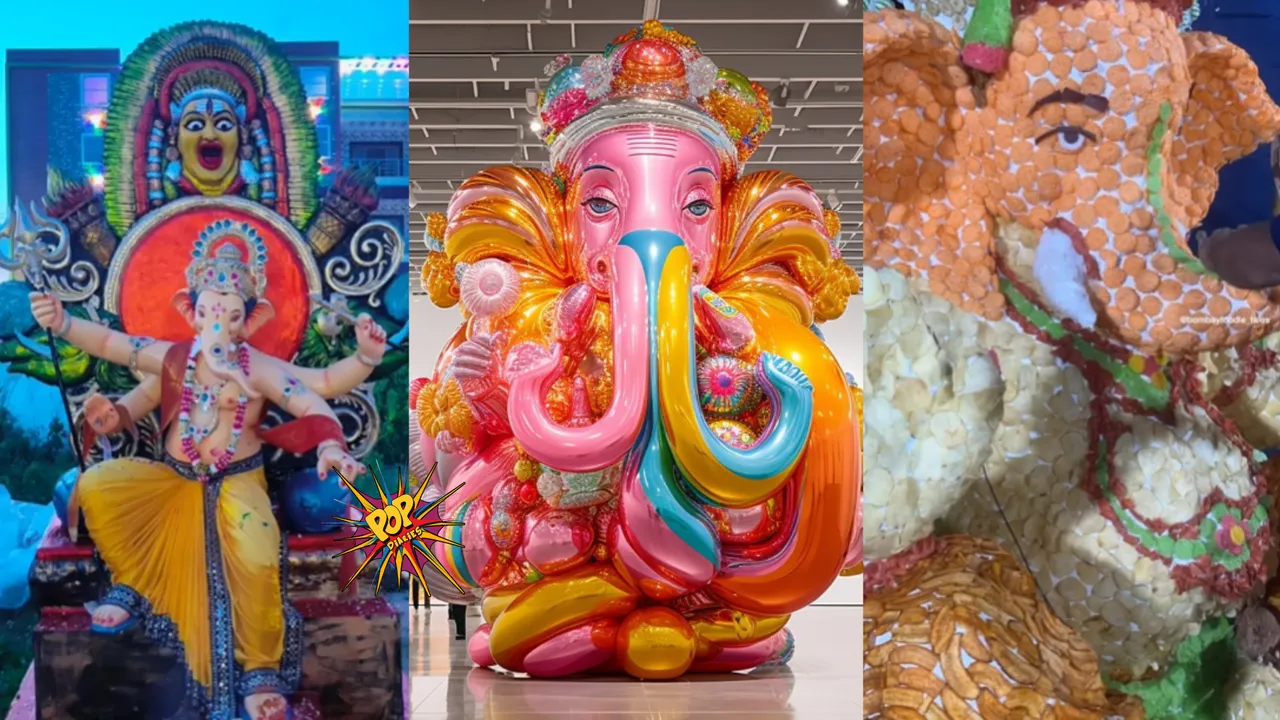 Ganesh Chaturthi, where Indians and especially most of them in the state of Maharashtra celebrate the festival with immense joy in worshipping Lord Ganesha by bringing an idol made up of clay. While a few others make it unique by creating them in a different way that attracts the attention of all devotees made with brilliance in forming rare idols by giving their special touch deserves applause! Let us have a look at these innovative viral Lord Ganesha idols.
ALSO READ: Ganesh Chaturthi Special: The Cinematic Magic Of Why Bappa Is Close To Every Kid Out There!
Huge Ganesha with Balloons
A National-award-winning multidisciplinary artist and creative director Jayesh Sachdev has lifted up three huge Ganpati idols that were installed in 'Art Basil' located in Switzerland. These idols went viral on Instagram and grabbed the attention with its ICONIC creation made up of balloons, what a genius!
ALSO CHECKOUT: Indian Politicians Enter Anime World With AI
Wafers Chips Ganpati!
While you may be familiar with chocolate Ganpati, have you ever seen wafer Bappa? Yeah, you heard that right! These Mumbai's pandal has designed their idol with wafer chips which is surfacing on the internet.
Kantara movie-theme idol
The movie 'Kantara' based on a young tribal who reluctantly dons the traditions of his ancestors to seek justice won tremendous success critically plus commercially. Its cultural portrayal from the state of Karnataka has not only drawn the attention of the whole nation but also internationally. 
A photo that went viral on social media features Lord Ganesha can be seen being placed beside Panjurli Daiva. 
ALSO READ: Pan-Indian Cinemas Do Not Only Include South Indian Cinema!
Ganpati made with 17,000 Coconuts 
In the theme of promoting environment conversation, one of Hyderabad's Ganesh Pooja pandals made the Ganesha idol with a whopping 17,000 coconuts which took eight days to complete. An artist came all the way from Kerala to create this.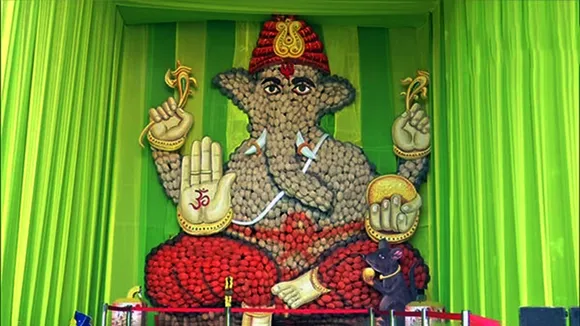 Like every year, this year also we got to witness some exceptional Lord Ganesh idols that captivate our attention.
ALSO READ: Glam To De-Glam Roles, Kareena Kapoor Khan Nails Any & Every Avatar!