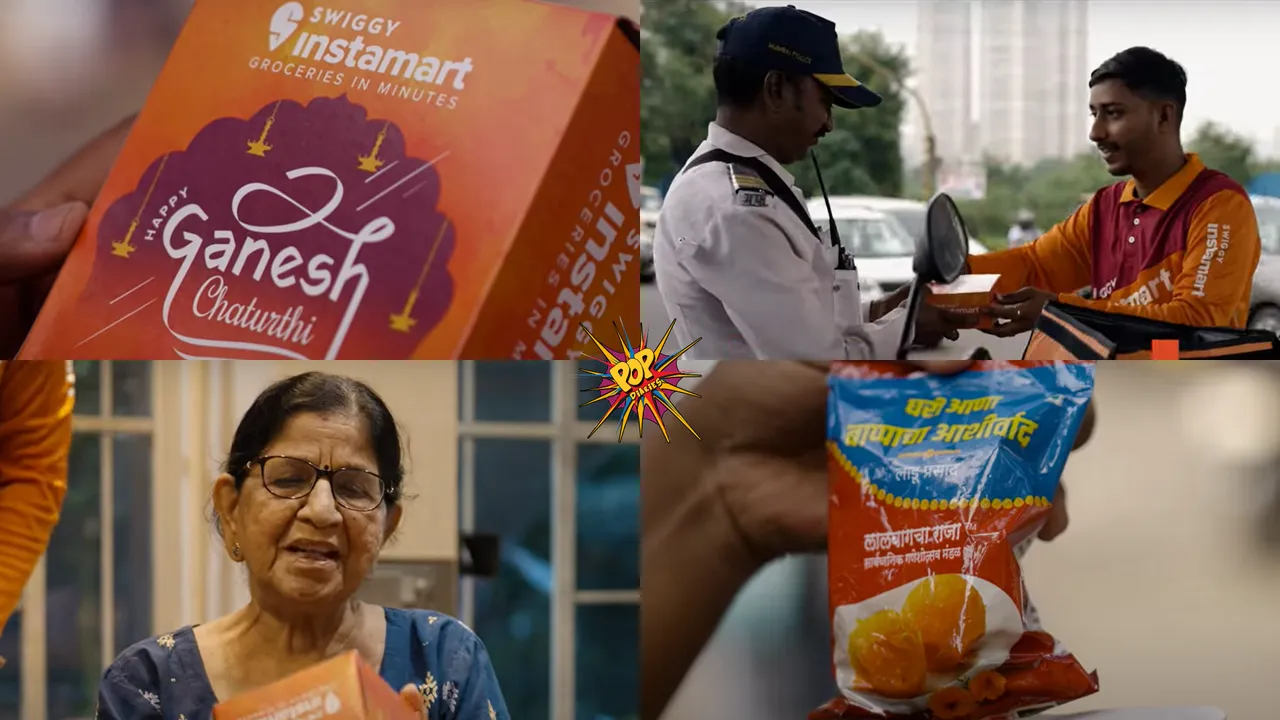 Ganesh Chaturthi, a festive which is grandly celebrated in the heart of Mumbai and one of the iconic-glorious mandap happen to be of Lalbaugcha Raja, whose witness is desired by every Mumbaikar and many make it come true with standing in long queues in fulfilling their mannat. 
Some may not make it are the cops, and senior citizens and many miss it due to long queues but here's your resort if you miss having the prasad from there and to fulfil your heart of miss visiting Bappa. 
Swiggy delivers Lalbaugcha Raja Prasad 
A video posted by a food delivery app, Swiggy is surfacing on the internet. In which, they've showcased how several people miss the chance to take darshan of Ganpati Bappa but with the help of Swiggy Instamart they will be your saviour of delivering it's prasad at your doorstep with a token of blessing and love. 
SEE VIDEO:
Speaking to the media, a Swiggy official pointed out that their delivery partners went beyond their routine to bring joy to devotees. "In addition to fulfilling their regular orders, delivery partners associated with Swiggy Instagram personally delivered hundreds of Prasad boxes from well-known Ganesh Pandals across the city making sure they too could partake in the festivities."
Watching this sweet and lovely gesture made by the team has won the hearts of the netizens!
ALSO READ:
You Can Get Your Heart Healthy With American Pistachios
The Many Shades of Ranbir Kapoor: Actor's Versatile Magic!
The Romantic Mastermind: Yash Chopra's Love Affair with Bollywood
Under-rated Songs That Put Us In Awe Of The Eternally Melodious And Great Lata Mangeshkar!