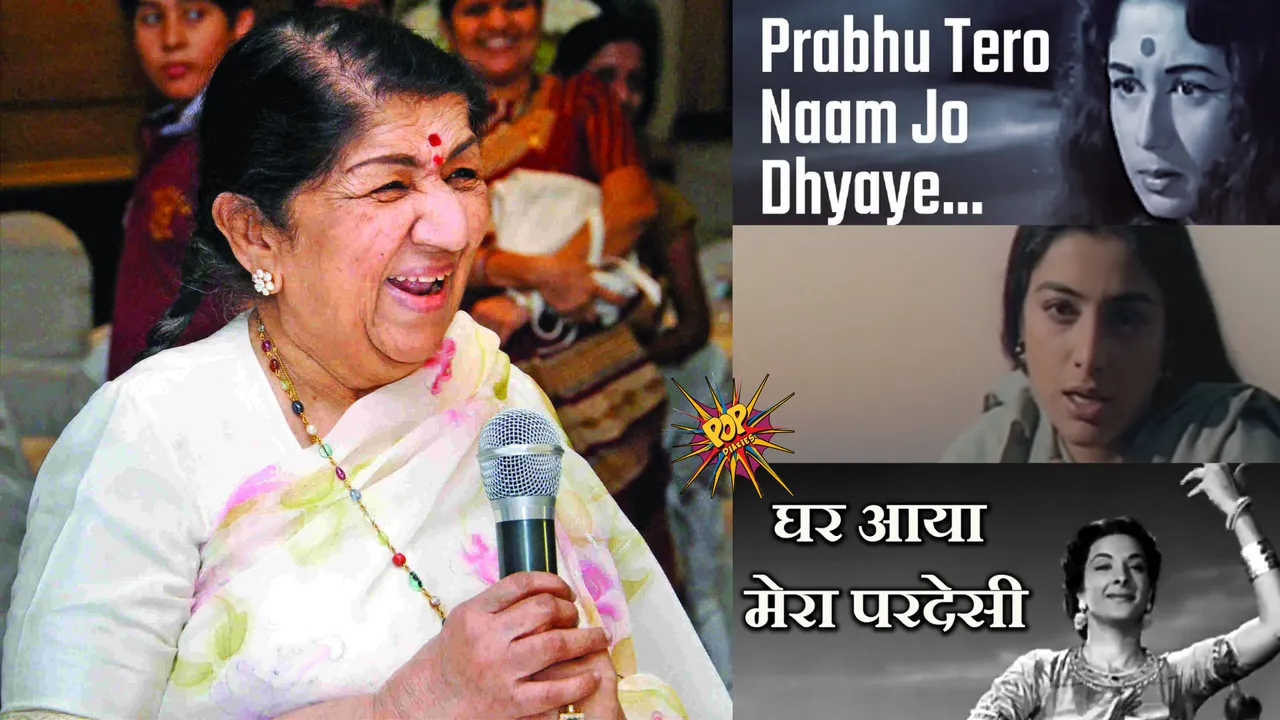 It is the birthday of Bollywood and Indian cinema's most precious musical gem, Lata Mangeshkar! Her contribution to the country's music industry is simply incredible and unmatchable and in her career spanning eight decades gained several honorific titles such as the "Queen of Melody", "Nightingale of India", and "Voice of the Millennium".
As it is the birthday of the melodious queen, no doubt we will dive into her eminent musical career throughout which she gave us n number of chartbusters almost all of which became popular and memorable. While, there's another treasure of hers, the hidden gems which are lesser-known melodies but continue to enchantingly mesmerize us and you should not miss them too.
Here's a tribute to Lata Ji in rediscovering some of her underrated songs which will definitely make you go 'Awe' of her!
Ghar Aaya Mera Pardesi – Awaara (1951) 
Ghar Aaya Mera Pardesi from the movie 'Awaara' showcases Lata Ji's initial career brilliance as a playback singer.
ALSO READ: The Romantic Mastermind: Yash Chopra's Love Affair with Bollywood
Raat Rangeeli Mast Nazare – Dillagi (1978) 
The singer's mesmerizing voice in the song Raat Rangeeli Mast Nazare brings this track to life by proving her remarkable range and versatility.
Pankh Hote To Ud Aati Re – Sehra (1963)
The movie Sehra's hidden melody signifies the nightingale's ability to breathe life into compositions, though it is not very well known, no matter what.
ALSO READ: Bollywood Brides' Expression Of Love With Customized Kaliras To Veil!
Nindiya Se Jaagi Bahar – Hero (1983)
Nindiya Se Jaagi Bahar is one of the most underrated beautiful melodies which speaks out loud that she's great at conveying emotions through her heart-touching voice in a most graceful and subtle way.
Prabhu Tero Naam – Hum Dono (1961)
Prabhu Tero Naam from the film 'Hum Dono' is a soulfully beautiful devotional song that did not get recognition despite its eloquent and flawless rendition by Lata Ji.
ALSO READ: Is White The New Indian Wedding Trend? From Parineeti Chopra To Alia Bhatt, Take A Look At The Trendsetters!
Yaad Na Aaye Koi – Maachis (1996) 
'Maachis' film's music album happens to be one of the most iconic of the 1990s but the hard-hitting plaintive song Yaad Na Aaye Koi by Lata Mangeshkar somehow submerged in the waves of its other tracks of the movie Pani Pani Re and Chhod Aaye Hum. 
Hum Tere Pyar Me Sara Aalam – Dil Ek Mandir (1963)
This intense melody deeply touches with its brilliant composition and vocalisation, just like Yaad Na Aaye Koi, Hum Tere Pyar Me Sara Aalam also got drowned among other tracks of the film 'Dil Ek Mandir'. 
ALSO CHECKOUT: Pregnancy Glam: These Celebrity Moms Packing Some MAJOR Fashion Goals!
Geela Geela Pani – Satya (1998)
Geela Geela Pani is a delightful song with renowned Gulzar Saheb's poetry, amid the movie's violence and ambience-specific soundscape unfortunately the track eluded even the most die-hard fans of Lata Ji.
Listen to other hidden melodies by Lata Ji below: 
Not just her chart-toppers like Lag Ja Gale, Ae Mere Watan Ke Logon, Ajeeb Dastan Hai Yeh, Tere Bina Zindagi Se, Tujhe Dekha To and many more! Also, her songs which went unnoticed prove her power to evoke emotions through any song that she used to lend her voice, making Lata Mangeshkar our eternal favourite of the universe!
The Queen of Melody will continue to cross boundaries by being a musical epitome on every other's playlist that can calm down any soul easily.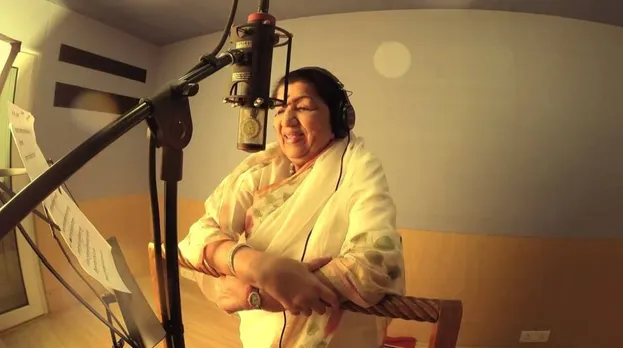 Here's to the Voice of the Millennium! Remembering Lata Mangeshkar on her Birth Anniversary ♡