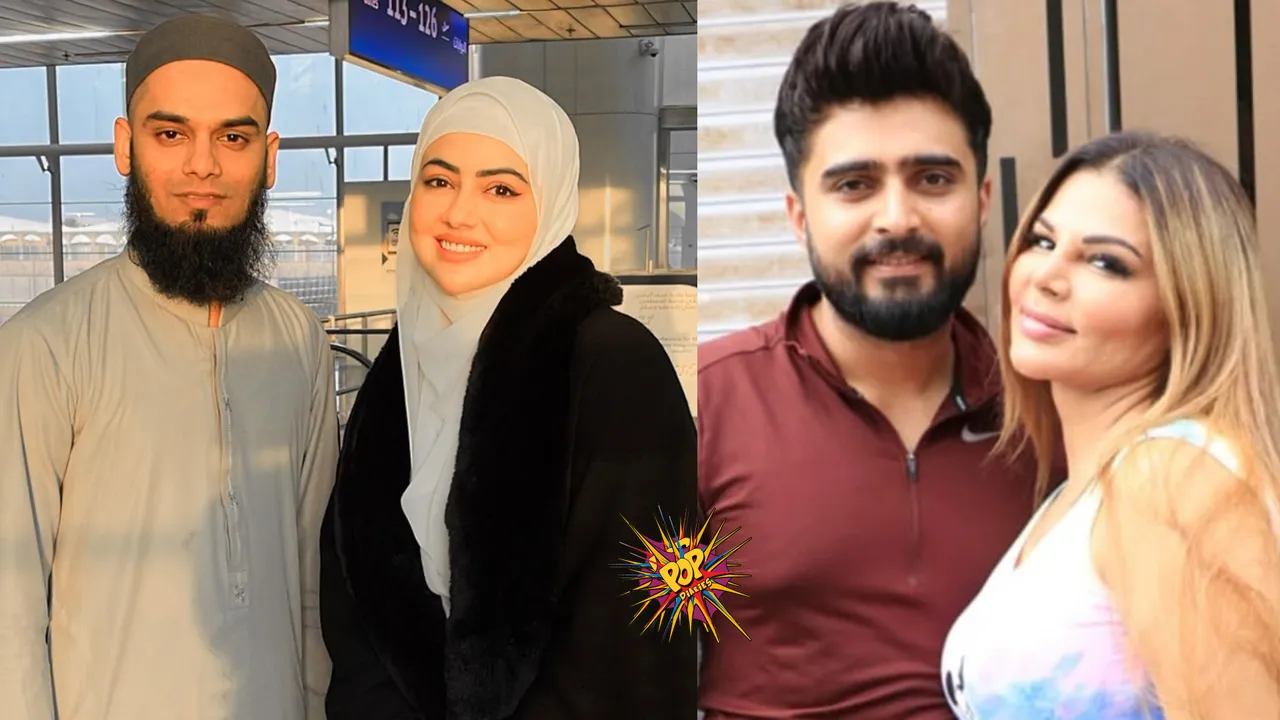 Television actress Sana Khan left showbiz and tied the knot with Gujarat-based businessman, Mufti Anas Sayed on 20 November 2020 and delivered their first baby boy on July 5, this year. 
Sana's husband Anas' support to Rakhi Sawant-Adil Khan
When the couple was returning from their first international trip as 'parents' from London and Saudi Arabia were spotted at the airport and got involved in a conversation with paparazzi about Rakhi-Adil's controversy. 
Reacting to Rakhi Sawant and Adil Khan's controversy, Anas lent his full support and spoke in detail about his thoughts but Sana Khan completely refused to react on the same and said she did not want to talk and stay out of it. ALSO READ: The Romantic Mastermind: Yash Chopra's Love Affair with Bollywood
Anas Sayed said, "I've their word and both Anas and Rakhi are close to me. I want the best for them and would try my best to fix things for them. I don't want to get into the court things but otherwise, I think every couple has problems and they can sit and talk about it."
Further talking on Rakhi's Umrah matter, Anas added, "I don't want to talk about her Umrah and if she is using Islam. It's on her and her Allah and I can't do anything about it. All I can do is support my sister Rakhi and brother Adil."
SEE VIDEO:
 ALSO READ: Charismatic Bollywood Stars In South Indian MASS Avatars!
On the other hand, when paps asks the same to Sana, she says, "I am out of this drama and I hardly see and talk about this. I don't want to be a part of this controversy, please don't ask about it to me."
While signing off, the pair thanked the paparazzi for their time and also clicked pictures with their fans. 
For the unversed, Rakhi Sawant performed Umrah last month after she made a statement forcing her to convert to Islam. While boarding for Umrah, she made a video sharing that she was very fortunate to visit the place for the first time and this clip went viral on social media. After which she received a backlash from the netizens in the comment section.
SEE VIDEO:
ALSO READ: 
Bollywood Brides' Expression Of Love With Customized Kaliras To Veil!