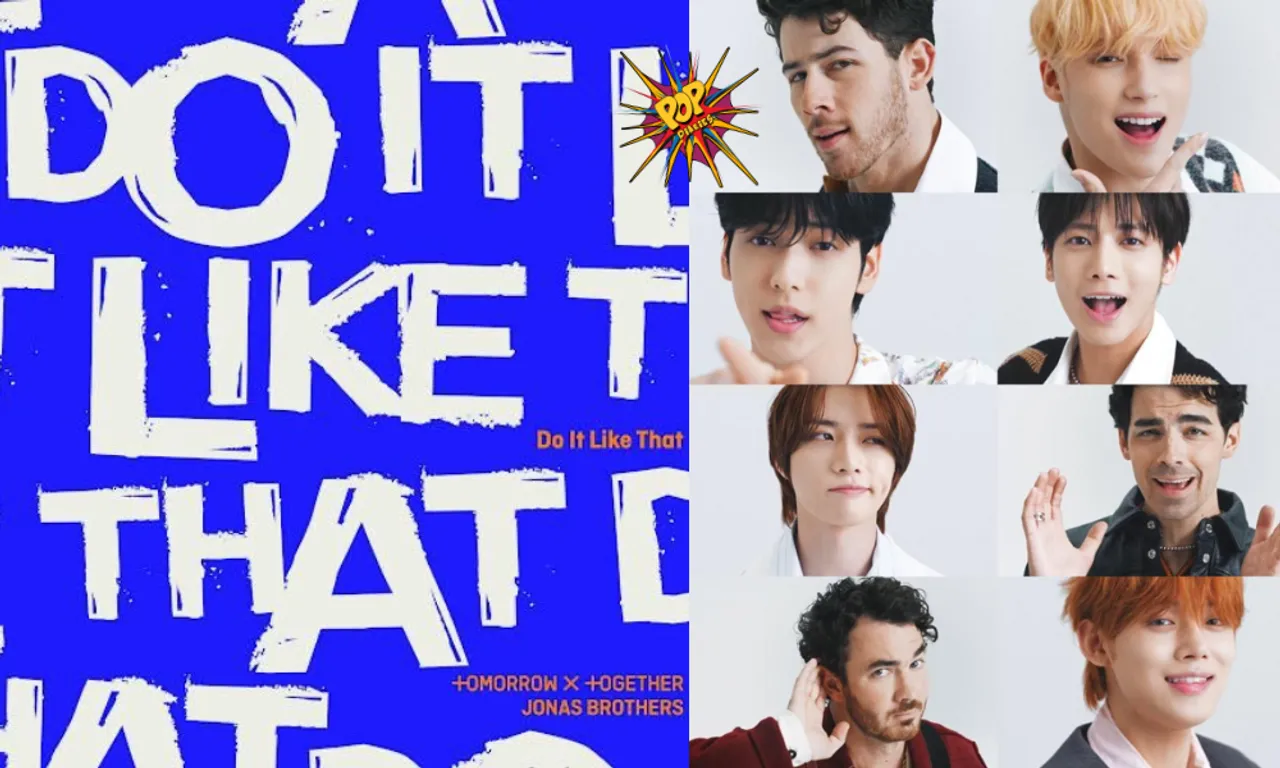 Global Gen Z Icon TOMORROW X TOGETHER (SOOBIN, YEONJUN, BEOMGYU, TAEHYUN, HUENINGKAI), teamed up with GRAMMY® Award-nominated powerhouse trio Jonas Brothers and released a collaborative single "Do It Like That" today.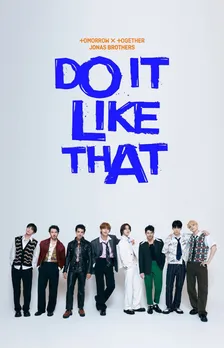 "Do It Like That," produced by mega-producer Ryan Tedder, is a summer dance anthem that explores the sheer thrill of infatuation. The two iconic bands' breezy vocals alongside the bouncy, addictive topline take listeners on a tropical getaway and make for an instant summer classic.
Upon releasing the track, TOMORROW X TOGETHER shared their thoughts on it through BIGHIT MUSIC. SOOBIN called "Do It Like That" the "summer anthem of the year" and "a perfect soundtrack to summer."  
WATCH HERE:

ALSO WATCH: We Simply LOVE These Fusion Tracks Of Indian Music Directors' Collaboration With Global Artists Like The Vamps, Akon, DJ Diplo, Lady Gaga & Others!
YEONJUN said, "I grew up listening to Jonas Brothers' music so it's very surreal that we had a chance to collaborate with them on this track. 'Do It Like That' has an infectious melody that'll make everyone want to sing along." 
"'Do It Like That' is the first song we recorded in the States. So it was an exciting, new experience," said BEOMGYU who also described the song as "a perfect song to listen to while cruising down the road."
TAEHYUN said, "'Do It Like That' is a special track for us. I would even call it 'the collaboration of the year.' My favourite part of the track is where Joe Jonas is singing a very fast-paced melody." 
ALSO READ: 'SEVEN' Campaign Behind-The-Scenes Film: Fascinating Jungkook Visuals Keeping Fans On Their Toes!

HUENINGINGKAI said, "It's a song that you want to listen to when you're headed on a trip with your besties or whenever you need to recall the happiest moments in your life."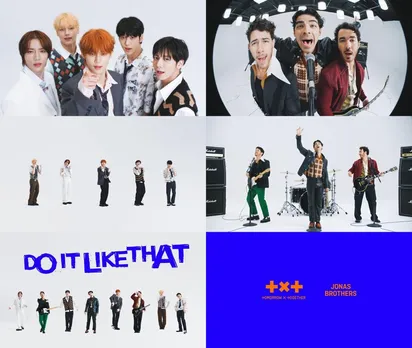 LISTEN HERE:

https://tomorrowxtogether.lnk.to/DoItLikeThat
The collaborative single arrived with an accompanying music video featuring both bands. As soon as a film slate hits, the visual opens with TOMORROW X TOGETHER and Jonas Brothers dancing and vibing to the track. TOMORROW X TOGETHER's playful dance moves and Jonas Brothers' band performance, in addition to the dynamic use of close-up shots, encapsulate the infectious energy of the summer anthem.  
"Do It Like That" is available now on all global streaming platforms along with the official music video on HYBE LABELS' official YouTube channel.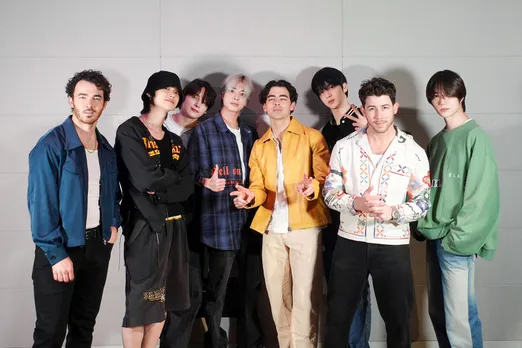 About TOMORROW X TOGETHER 
TOMORROW X TOGETHER are regarded as Global Gen Z icons for their musical narratives which focus on the common experiences and emotions of youth across the globe. Debuted in 2019, TOMORROW X TOGETHER—consisting of SOOBIN, YEONJUN, BEOMGYU, TAEHYUN, and HUENINGKAI—has been listed at the top of Billboard's "25 Best K-Pop Songs of 2021: Critics' Picks" with their 2021 release, The Chaos Chapter: FREEZE, and the subsequent album The Chaos Chapter: FIGHT OR ESCAPE was featured on Rolling Stone's "The 50 Best Albums of 2021" as the only album by a Korean act. TOMORROW X TOGETHER's May 2022 release, minisode 2: Thursday's Child, made its debut at No.4 on the Billboard 200 and charted for 14 weeks. In 2022, the band wrapped up their first world tour with 20 shows across 14 cities and became the first K-pop group to perform at LOLLAPALOOZA in Chicago in July 2022. Notably, TOMORROW X TOGETHER has been nominated at prestigious awards such as the American Music Awards and People's Choice Awards and won at the 2022 MTV EMAs (Best Asia Act) and BandLab NME Awards 2022 (Hero of the Year). The band's newest EP, The Name Chapter: TEMPTATION made its debut at the top of the Billboard 200 albums chart. In August 2023, TOMORROW X TOGETHER will become the first K-pop act to headline Chicago's LOLLAPALOOZA festival.
ALSO READ: 11 Indian-Talented Actresses In The Captain Marvel & Black Widow Avatars Will Blow Your Minds!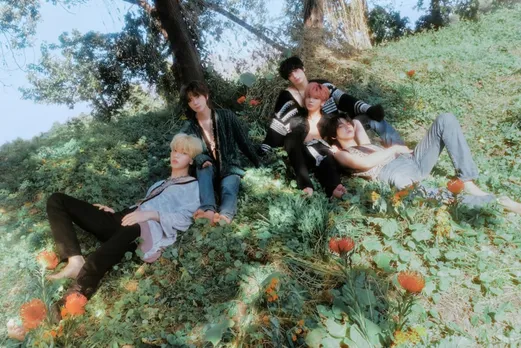 About Jonas Brothers 
Jonas Brothers' new album The Album is out now via Republic Records, launching a new era for the band. The Album, featuring their latest singles "Waffle House" and "Summer Baby," is executive produced by Jon Bellion . Kicking off 2023, the band received their Star on the Hollywood Walk of Fame on January 30th, 2023. 
 
"Sucker," the 5x-Platinum single, debuted at #1 on Billboard's Hot 100, becoming the first #1 for the band and the first #1 debut from a group this century. The band went on to release Chasing Happiness, an Amazon Original film documenting the brothers' rise and return to music before going on to deliver their third #1 album with the arrival of their Platinum-selling Happiness Begins (Republic Records). 
  
In the wake of Happiness Begins the band garnered a bevvy of awards, including three trophies in the categories of "Top Duo/Group," "Top Radio Songs Artist," and "Top Radio Song" for "Sucker" at the 2020 Billboard Music Awards, a 2019 MTV VMA for "Best Pop Video," "Best Duo/Group" at the 2020 iHeart Music Awards, and two Teen Choice Awards, including the prestigious "Decade Award." They also picked up American Music Awards nominations, a coveted Grammy nomination, and more. Jonas Brothers teamed up with Marshmello for "Leave Before You Love Me," claiming a Top 10 spot on Top 40 radio for six weeks and tallying millions of streams and views.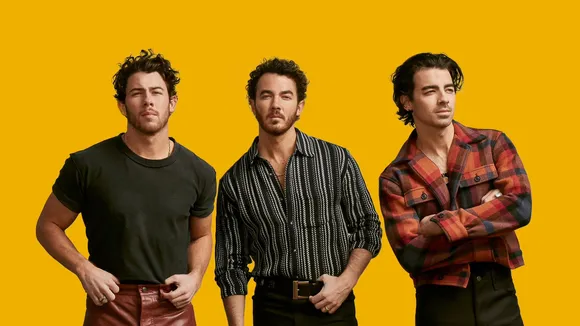 ALSO READ: X Reasons Why Shah Rukh Khan Is One And ONLY True Indian Cultural Mascot On Global Stage!