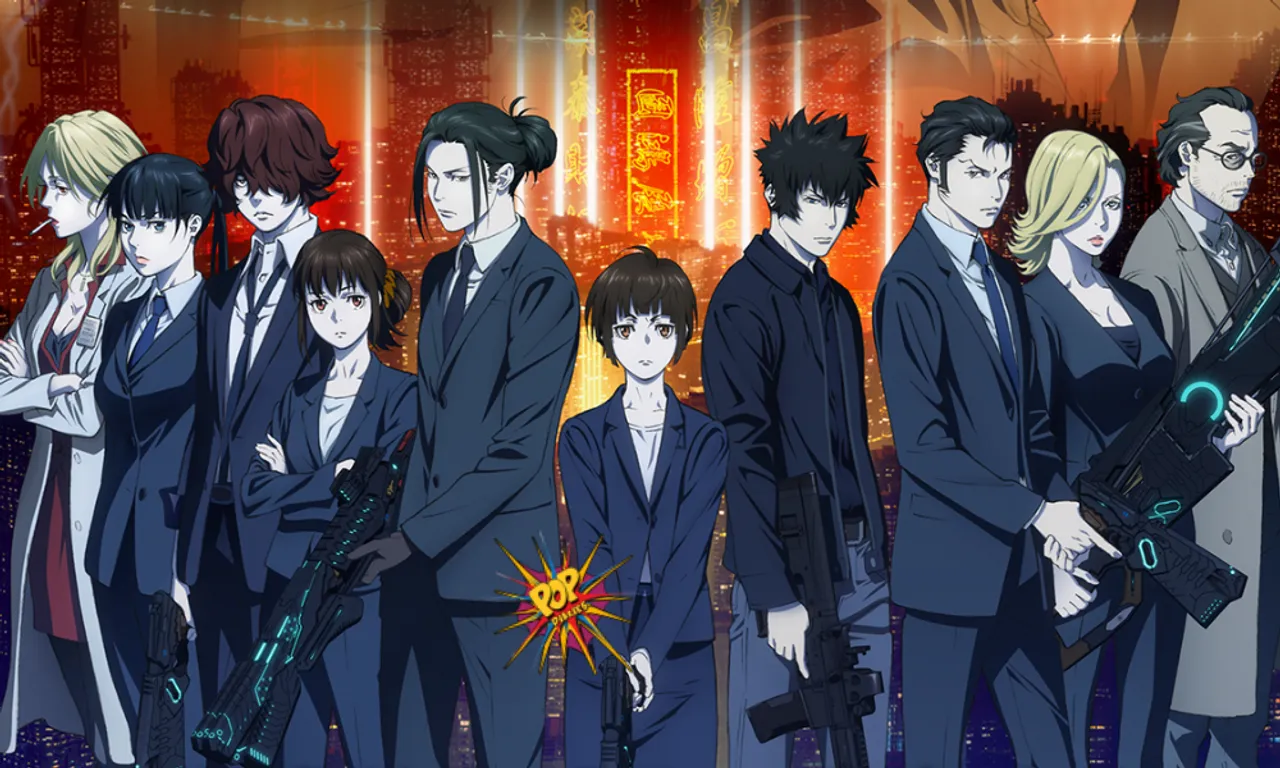 Chief Inspector of the Criminal Investigation Department, Akane Tsunemori, receives a report of an incident on a foreign vessel – the body of Professor Milicia Stronskaya has been discovered. Behind the incident is a group known as the Peacebreakers, a foreign paramilitary organization and a new outside threat who are targeting the professor's research papers known as the "Stronskaya Document". 
Reunited with Shinya Kogami, a former fugitive from the Criminal Investigation Department, Akane grapples with a case that quickly escalates beyond their expectations. The Stronskaya Papers could reveal a truth that would shake Japan's government, and even the Sibyl System, to the core.
ALSO READ: 'SEVEN' Campaign Behind-The-Scenes Film: Fascinating Jungkook Visuals Keeping Fans On Their Toes!
It is in this untold story that the missing link is revealed.
PSYCHO-PASS franchise: The franchise revolves around The Sibyl System, an authoritarian system that quantifies the human personality. Sibyl's analysis dictates every aspect of the citizens' future. In exchange for Sibyl's rule, the citizens enjoy a peaceful life. 
With all manner of mental states and trends being recorded and monitored, the standard by which an individual's soul is measured is a number that people have come to call the PSYCHO-PASS.
Detectives, wielding guns called Dominators that measure criminal potential, work closely with enforcers who hunt down latent criminals before they can break the law.
The young inspector Akane Tsunemori, a part of the Criminal Investigation Department, and her partner, enforcer Shinya Kogami, wrestle with the question of how a fair and perfect society can be upheld and maintained by a system that could possibly be corrupt.
ALSO WATCH: We Simply LOVE These Fusion Tracks Of Indian Music Directors' Collaboration With Global Artists Like The Vamps, Akon, DJ Diplo, Lady Gaga & Others!
PSYCHO-PASS was an original anime project for television that began in 2012. Now, after ten years, comes the newest film that will act as the connective tissue between the movie PSYCHO-PASS Sinners of the System Case 3: On the Other Side of Love and Hate and season 3 of the PSYCHO-PASS TV series. The entire story will now finally be told.
ALSO READ: 11 Indian-Talented Actresses In The Captain Marvel & Black Widow Avatars Will Blow Your Minds!
ALSO READ: X Reasons Why Shah Rukh Khan Is One And ONLY True Indian Cultural Mascot On Global Stage!