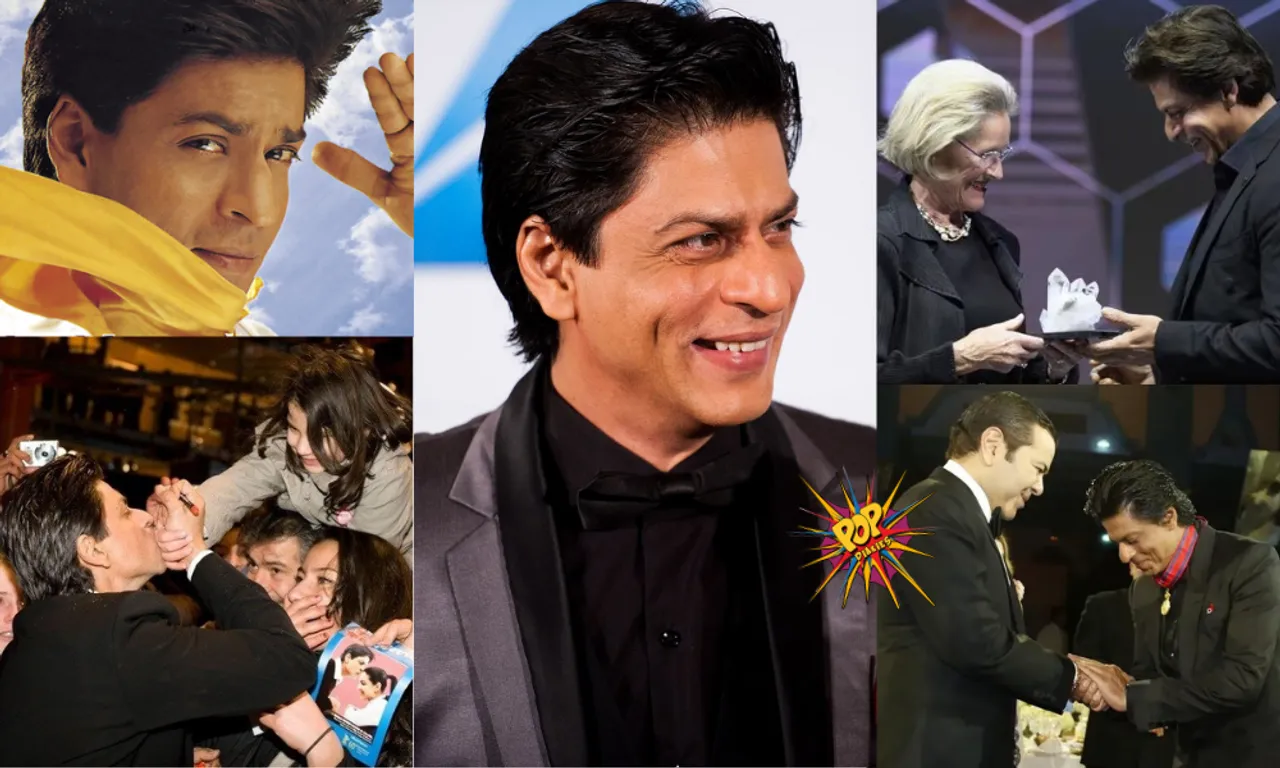 SHAH RUKH KHAN, the name is enough for you to know what a powerhouse man he is! The moment he entered Bollywood cinema, he has not only taken Hindi cinema but the entire Indian country at the global level with his films which made him one of the best and richest actors in the world.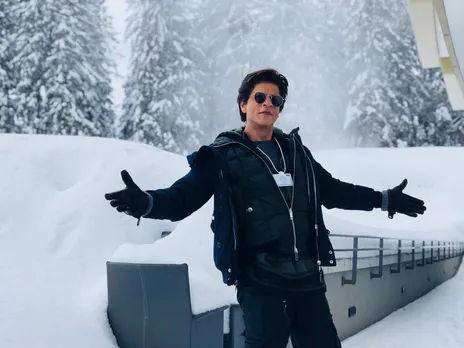 Not just he is a star, but there are several reasons which make King Khan the ONLY true Indian Cultural mascot on the global stage. He does many charities, helps the needy, bought international technology for India, honoured with many Global achievements, how the universe knows India as a country, and numerous other reasons that make him a real-life hero too!
ALSO CHECKOUT The Ensemble List Of Freshly Paired Talented Actor-Actress That We Are Thrilled To Watch On-screens Soon!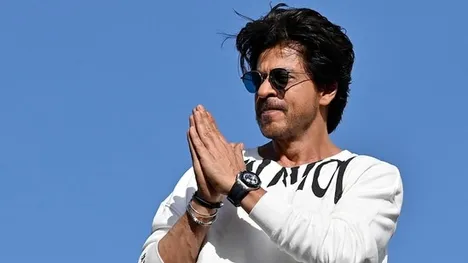 Here are the reasons:
Patriotic Films
Must say the way he promotes India through his films is indeed a proud moment that brings us closer to our country. Though it's songs, storyline or SRK's strong performances everything is to die for. For example, the movies like Swades, Chak De! India, Phir Bhi Dil Hai Hindustani, Dil Se, Main Hoon Na, Pathaan and in his upcoming most-anticipated 'Jawan' film also he's playing the role of a soldier. We can say that patriotism continues and it's never-ending for him. 
Especially the avid watchers of Khan's films are well aware of the ample number of movies he's been a part of that have one way or another underlined a sense of patriotism or have represented India on the big stage.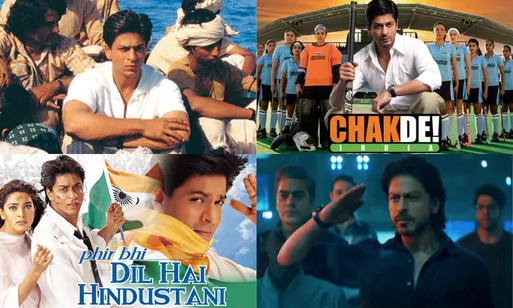 And he also owns a cricket team 'Kolkata Knight Riders' in Indian Premiere League, where he's not only the owner but also closely observes everything with his team, guides them, also gets frustrated when they don't perform well, also he's ready to appreciate each player and stands with them at every level.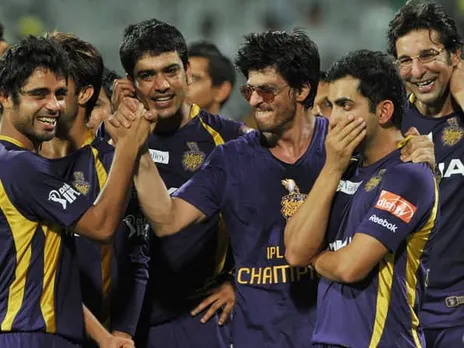 Bringing International Technology to India
The production company/studio 'Red Chillies Entertainment' owned by Shah Rukh Khan and his wife does brilliant work in the cinema industry. He was the one who bought international technology starting from Ra. One, which changed the face of VFX in our Indian Film Industry. It also received a standing ovation at Academy Theatre in LA from Visual Effects Society, as they were surprised with the quality of visuals and in the budget they made this movie. Since then, there's no looking back, Krrish 3, Fan, Zero and many other flicks that surprised viewers with their VFX work. Now, we can proudly say that we have our own Indian team to shake everyone at the global level. 
Global Icons' Fondness Towards SRK
The multiple global artists had expressed their fondness and love towards our King Khan, who all are legends in themselves. Starting with Hollywood King Leonardo DiCaprio once said he wants to work with SRK, Daniel Radcliffe said the Pathaan actor is very famous in Britain and addresses him as an 'epitome of style and class', Hugh Jackman once admitted that if anyone from Bollywood could essay the role of Wolverine, it would be Shah Rukh Khan.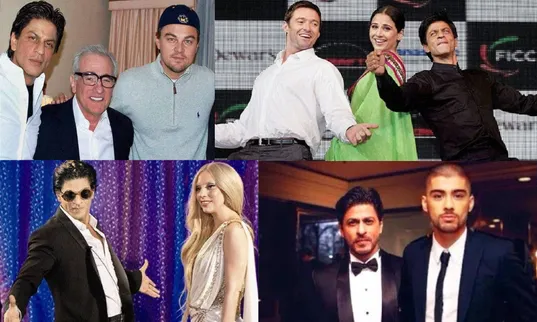 ALSO READ: Sources Confirm Samantha Ruth Prabhu To Take A Short Break From Acting & Checkout On Her Other Latest Updates
Just like that Kristen Stewart, Penelope Cruz, Zayn Malik, James Cameron, Zayn Malik, Robert Pattinson, Paulo Coelho, Lady Gaga, Heather Graham and many others had expressed their fondness for the superstar. 
International Countries Know India and Indian Movies because of SRK
No doubt he is a very popular actor who has starred in multiple Bollywood Biggies which made him a global icon. Also, he has been a brand ambassador for several international brands, which has helped him to increase his visibility and fame outside of India. As a result, many people may associate India with Shah Rukh Khan because of his widespread fame and success.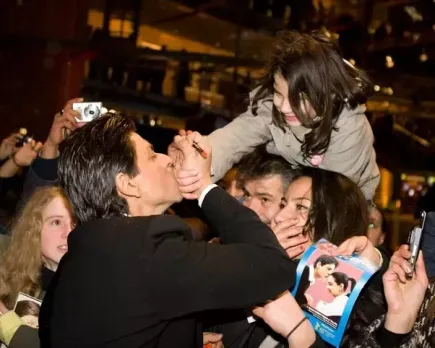 The Actor's Philanthropic side
Besides being a wonderful star, he does thousands of charities in different ways and never shows it off, does it with his all heart and likes to keep it low-key. 
He has been a brand ambassador of government campaigns like Pulse Polio and the National AIDS Control Organisation and a member of the board of directors at the Make-A-Wish Foundation in India. He was also appointed as the first global ambassador of the Water Supply and Sanitation Collaborative Council by UNOPS back in 2011. There are n number of charities he had done but to note few, there are many to hail him. Read on.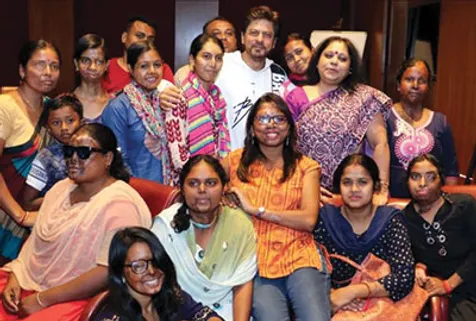 In 2009, Shah Rukh Khan helped to light up seven Odisha Villages by investing in a solar electricity project. After 61 years of independence, the people of these villages in Odisha finally got access to electricity. Also, in 2012, he adopted villages in Bhitarkanika National Park in Odisha to provide them with electricity under the initiative Light A Billion Lives. He owns the non-profit organization Meer Foundation, which donated Rs 12 lakhs to the Government of Kerala's Chief Minister Distress Relief Fund in order to help the Kerala Flood victims. In 2013, during the Uttrakhand floods, Shah Rukh Khan donated Rs. 33 lakhs to the victims. In 2015, he reportedly donated a sum of Rs. 1 crore to the Chennai flood victims. He also donated a sum of 25 lakhs to PM Manmohan Singh for the Tsunami Relief camp. He was one of the celebrities who performed at the Help Telethon Concert to raise money for tsunami victims. In season 7, his team Kolkata Knight Riders won Indian Premiere League and donated the entire winning amount of 15 crores to cancer patients in Mumbai and Kolkata. 
ALSO CHECKOUT: Seven BY BTS Jungkook: All We Needed Was A Hot Jungkook In Denims And A Jacket! Also CHECKOUT The CRAZY Fan Reactions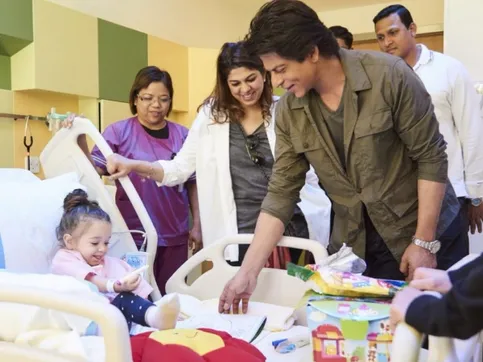 To add more, he was also active during the Covid-pandemic time in the year 2020 through a series of initiatives by helping thousands of underprivileged people and daily wage labourers who were affected. Meer Foundation pledged to supply 50,000 kits to healthcare workers in Maharashtra and West Bengal. Tied up with Ek Saath Foundation to supply food to 5500 families who were initially surviving on daily wages during the lockdown, also donating a lot to PM CARES fund. Even offered his 4-storey office space to the Brihanmumbai Municipal Corporation (BMC) to be used as a quarantine centre.
And many many more… which made him win the awards like UNESCO's Pyramide con Marni award for his charitable commitment to providing education for children in the year 2011 also honoured by the World Economic Forum with their annual Crystal Award for his leadership in championing children's and women's rights in India.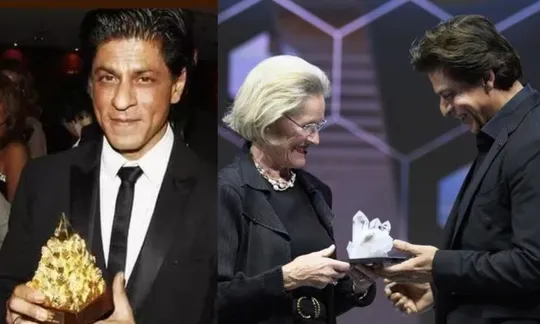 Shah Rukh Khan's movie at the Global Box-office
There's no other star in India who has earned the box-office collection that SRK has, not talking about only one film but he has many that did well at the global level by making million-dollar collections. To name a few he has Pathaan, Chennai Express, Jab Tak Hai Jaan, Raees, Happy New Year, Dilwale, and many others. That attracts international viewers to watch more of his and Indian films.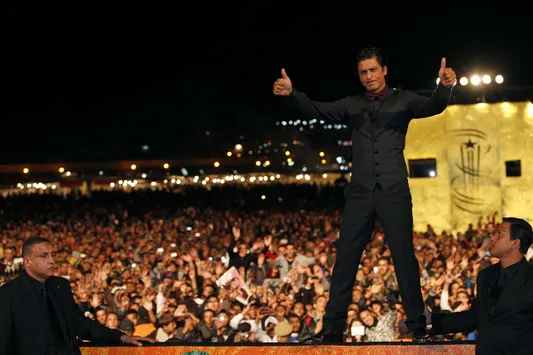 SRK's International Honours Say It All
His x number of international honours says more about the superstar and India's recognition. He has been honoured with Brand Laureate Legendary Award for his unmatched contribution to the world Cinema by the Malaysian government by becoming the only Indian to receive it. The only Indian to be invited to Yale University, USA and the only Indian to be crowned Moroccan King after Amitabh Bachchan. In 2010, SRK was invited to ring the opening bell of the NASDAQ stock exchange, USA (the world's biggest stock exchange) in New York. The government of France awarded SRK, both the Ordre des Arts et des Lettres and the Légion d'honneur – The greatest honour of France like Bharat Ratna in India and conferred the honorific 'Datuk' title by the head of state of Malacca in Malaysia in 2007.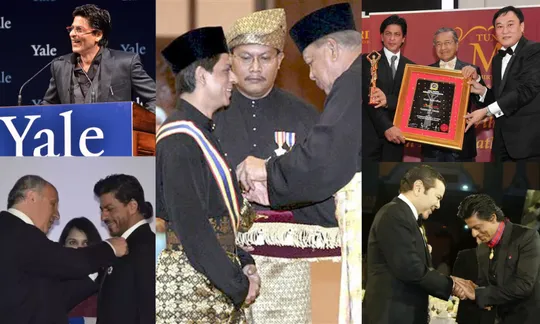 ALSO READ: If Got A Chance Whom Does Vidya Balan Wants To End One's Life From The Industry? Checkout Her Quirky Reply & READ All About Neeyat's Press Conference!
Also honoured with an honorary Doctorate in Arts and Culture from Britain's University of Bedfordshire in 2009 and was even named by Newsweek as one of the 50 most powerful people in the world, in 2008. In 2014, SRK was Honoured with Global Diversity Award at the State Room of Britain's House of Commons. Britain's Parliament honoured King Khan and recently, he became the 2nd Indian who got awarded an honorary Doctorate by the University of Edinburgh after DR. APJ ABDUL KALAM. In 2009, Shah Rukh Khan was given a 'Black Belt' Honorary In Taekwondo by the South Korean government and following in 2010 became the first Indian actor to be given the rare honour of signing the guest book at Berlin's Town Hall.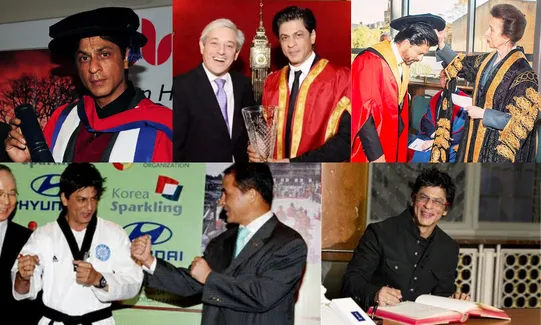 Shah Rukh was also invited to Harvard University for giving a lecture to its students. SRK is also the world's "first" actor to be invited to Google and Twitter headquarters. In 2011, SRK became the first Bollywood actor to be featured on the cover page of the Los Angeles Times, he has also been featured on Time Magazine's cover page twice.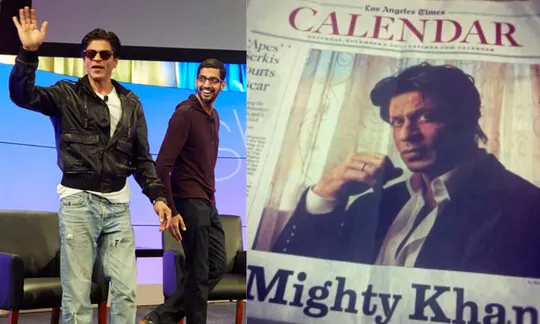 Such worldwide, achievements, honours, recognition, love and what all we need to prove about this bundle of sweetheart, Mr Shah Rukh Khan. He has truly changed the face of Bollywood and Indian cinema, and there's no day their fans don't talk about him around the internet he also creates a huge buzz whenever his new film comes up or not, people wait for him without any hints or reveal of his films.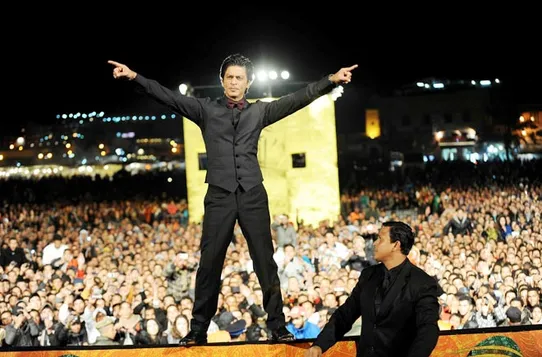 ALSO READ: Remembering Rebellious Freedom Fighter Alluri Sitarama Raju On His Birth Anniversary By Tollywood Superstars Who Introduced His Bravery To Us Onscreen!