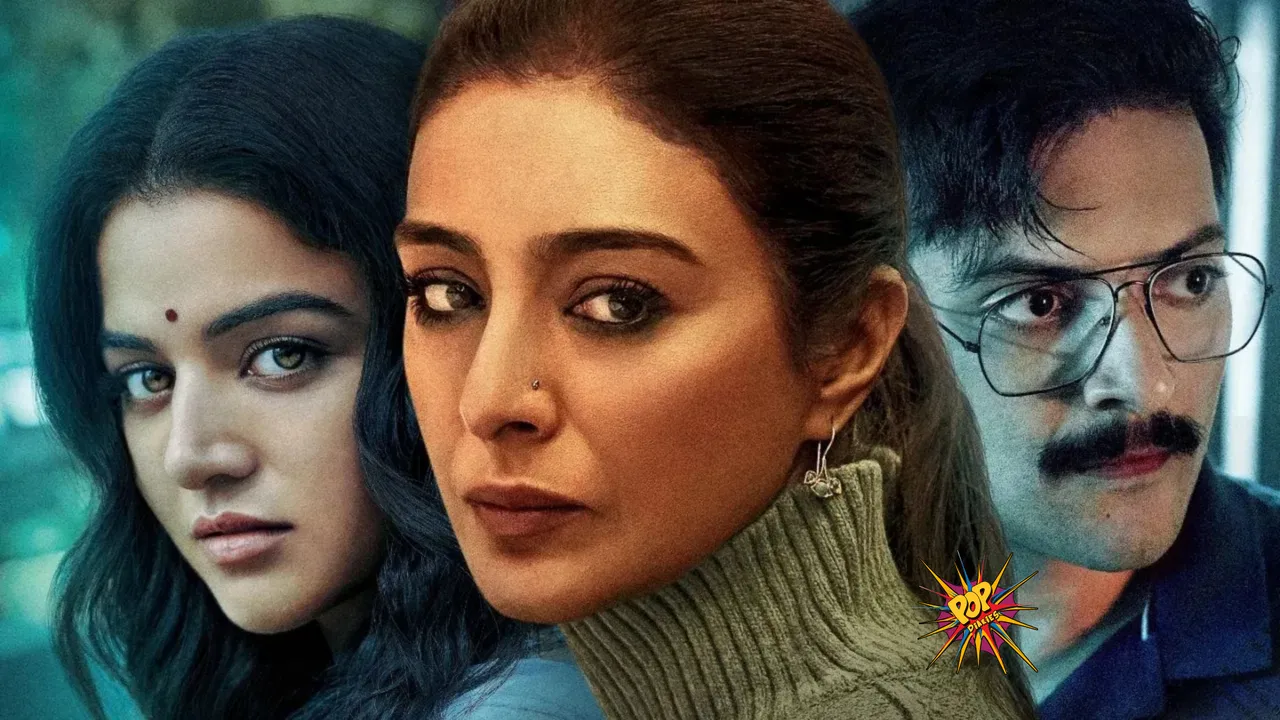 Get ready for an adrenaline-fueled cinematic experience, because 'Khufiya' has finally landed on Netflix, igniting screens worldwide on Thursday, October 5th, 2023! The anticipation among fans for the coming together of Vishal Bhardwaj and Tabu for yet another masterpiece was unmatched! 'Khufiya' boasts a stellar cast that includes Tabu, Ali Fazal, Wamiqa Gabbi, Ashish Vidyarthi, Azmeri Haque Badhon and Navnindra Behl. 
It's not just the critics who are singing its praises; even fans have praised the film and its top-notch performances. As 'Khufiya' continues to captivate audiences on Netflix, X is exploding with enthusiasm (or should we say, X-citement?). The verdict is in, and 'Khufiya' has already cemented its status as a fan-favourite.
ALSO READ: Review: Akshay Kumar Stuns & Gives A Magically Inspiring Act In 'Mission Raniganj'
Step into Vishal Bhardwaj's world of betrayal, love, revenge, patriotism and a whole lot more as fans plunge headfirst into this espionage thriller!
An X user expressed their excitement saying, "Absolutely loved #Khufiya ! Master craftsman
@VishalBhardwaj does it again - go watch!"
Another reviewer wrote, "#Tabu and #WamiqaGabbi are excellent in #VishalBhardwaj's #Khufiya, now streaming on Netflix."
CHECKOUT REACTIONS: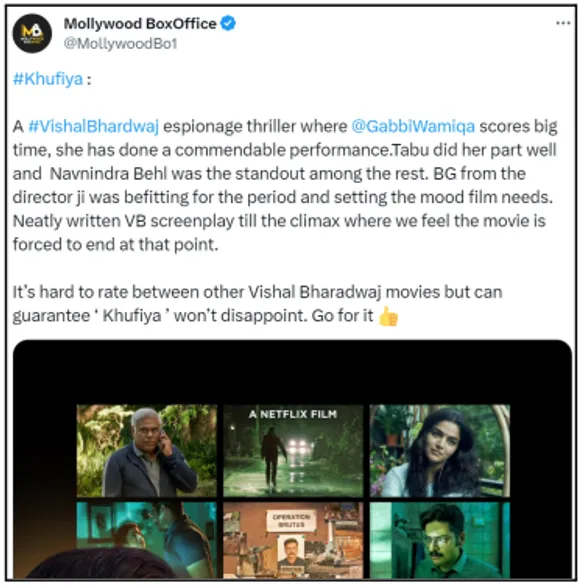 ALSO CHECKOUT: Durga Puja 2023: Biggest & Creatively Theme Pandals To Visit In Mumbai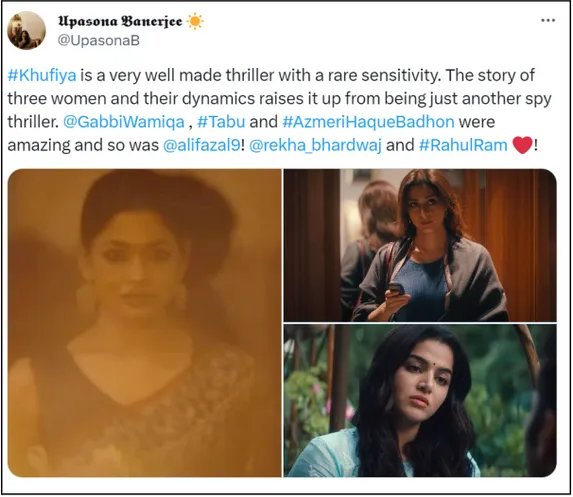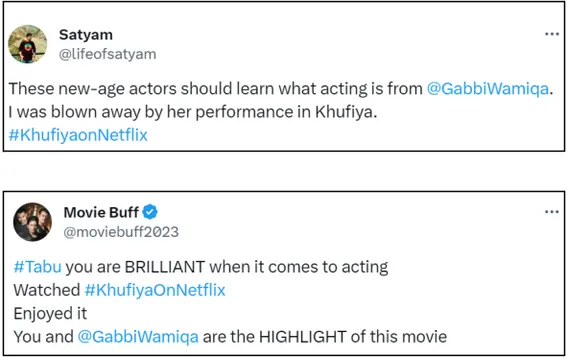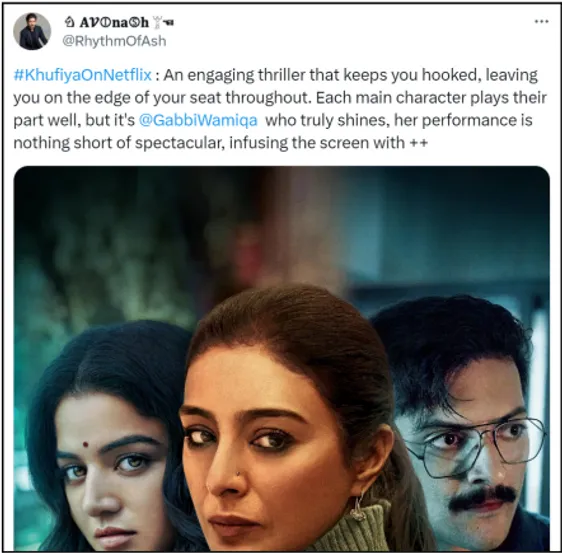 Khufiya is based on the novel 'Escape to Nowhere' written by ex-Chief of the Counter Espionage Unit of R&AW, Amar Bhushan, Khufiya takes you on a journey of an R&AW operative-Krishna Mehra, who is assigned a very crucial mission that leaves her juggling between her dual identity as a spy and a lover. You can watch the film only on Netflix!
Let's not be Khufiya about your views on this piece of cinematic brilliance!
ALSO READ:
VIDEO: Experience the Future in Style With Ray-Ban Meta Smart Glasses!
'Swades' Fame Gayatri Joshi & Her Husband Met With A Major Accident That Killed 2