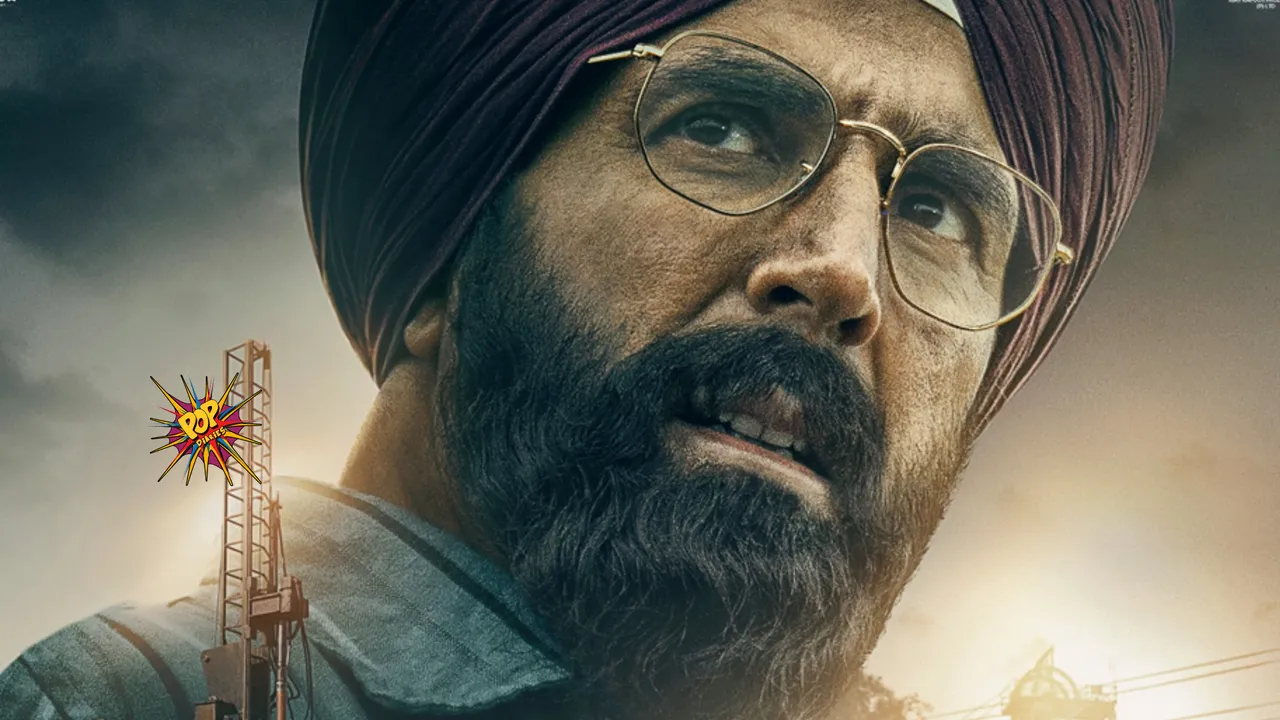 'Mission Raniganj: The Great Bharat Rescue' showcases the courageous story of an unsung hero late Shri Jaswant Gill, as a one-man army rescuing 65 miners stuck in a coal mine flood!
'Mission Raniganj' is a real-life unsung hero story of the late Shri Jaswant Gill, the one who became a real-life hero through his unbelievable and bravery in rescuing 65 miners trapped in a flooded coal mine in Raniganj in November 1989 and later reunited them with their family members.
Directed by Tinu Suresh Desai joined hands with the Khiladi of Bollywood Akshay Kumar again after his National award-winning performance in 'Rustom' which impressed the audience in the right way and now with 'Mission Raniganj' also they have surely created a stir amongst the netizens with its edge-of-the-seat rescue thriller gripping story. And we can say that this director-actor duo is back again to grab another National Award. 
Narrating the story based on true events, Tinu has made sure to deliver the right cinematic experience for the viewers and he has purely succeeded in it. The film is very inspirational and wins the world's largest and most successful rescue operation against all odds. And sensibly it has set the tone within the first few minutes of the film without going into much of a political, religious or over-the-top emotional realm. It is a story of teamwork and resilience. 
Special mention to the camera work, the cinematography has been beautifully done with its realistic captivating shots for example when miners get trapped and underwater shots are sure to give you nail-biting and breathtaking experience. While the lighting and special effects work, the mode of emotions and dark moments have been executed perfectly and exceptionally well.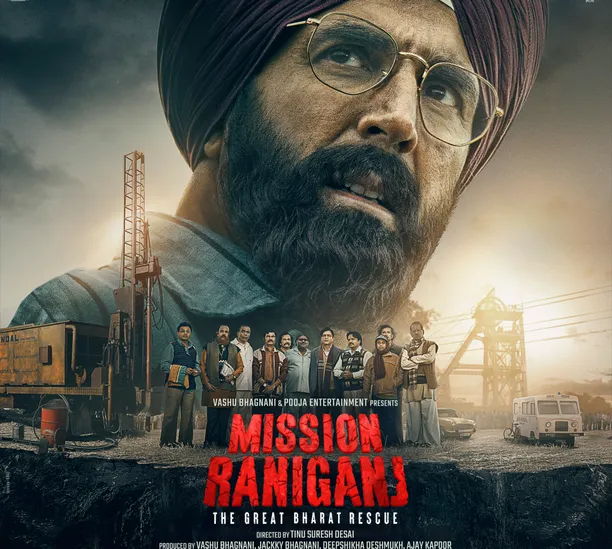 The on-screen hero Akshay Kumar starring in the titular role has done full justice to real-life hero Mr Gill, leaving no stone unturned to make you feel every bit of it. He has completely owned the character and nailed it in the film with his superlative performance. To mainly highlight his astounding dialogue delivery game which will hit hard on you by instilling the feeling of patriotism in everyone for sure. Without any doubt, the superstar has continued to prove with Mission Raniganj that he can pull off any and every role that he dons in, with his utter excellent work!
Not one but every actor in the movie has given applaud worthy performances and each of them has added to the film. Last but not least, our ever-beautiful actress Parineeti Chopra has shined in her presence! 
You cannot miss 'Mission Raniganj', all in all, it makes a must-watch film that every Indian should know about the power of an unsung hero who will surely inspire to the core thanks to the director and entire team for presenting such a brave true event film and made us know about it with striking the chord in a right way. 
To its riveting story, captivating performances and celebrating the life of an unsung hero!
Ratings: 4/5
Vashu Bhagnani Presents, A Pooja Entertainment Production - 'Mission Raniganj: The Great Bharat Rescue,' produced by the powerhouse team of Vashu Bhagnani, Jackky Bhagnani, Deepshikha Deshmukh, and Ajay Kapoor, and directed by Tinu Suresh Desai. This cinematic marvel is out in theatres.