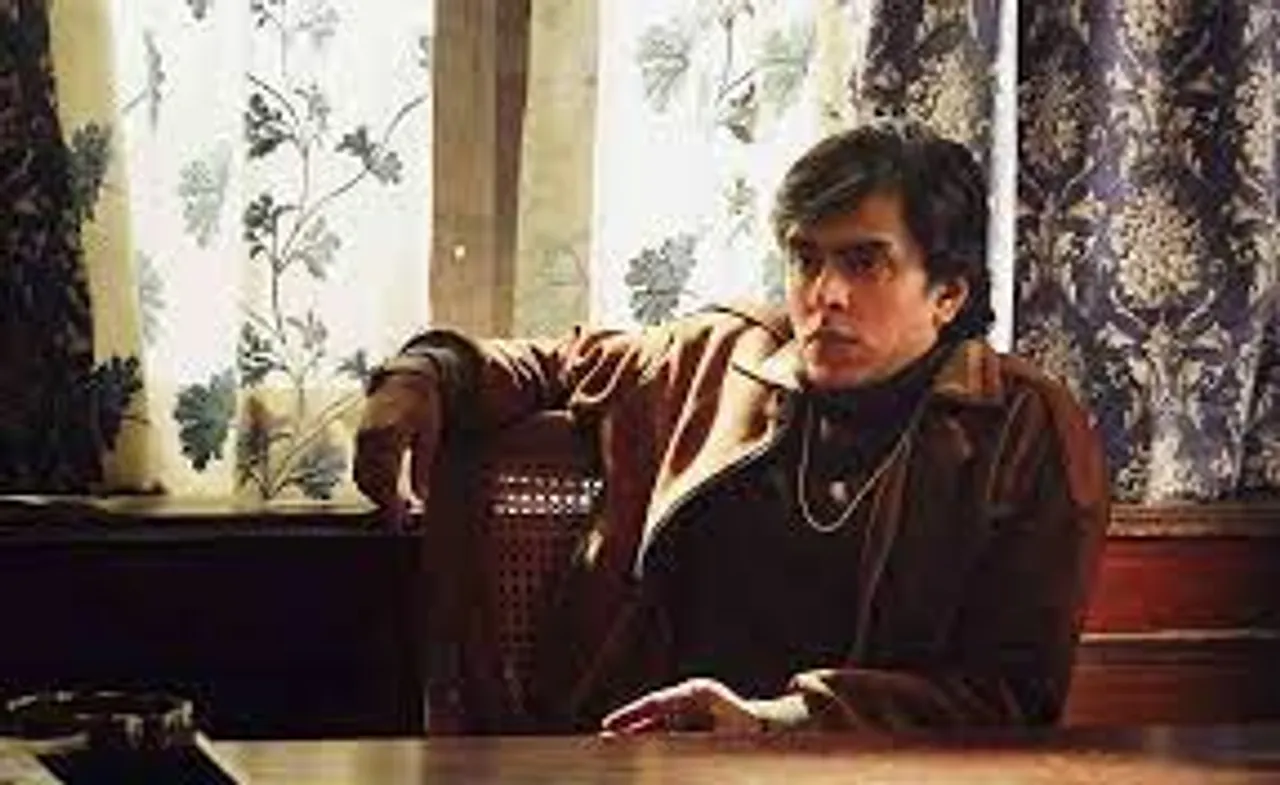 New show on Netflix 'Guns & Gulaabs' is creating buzz on internet through its 90s black comedy thriller action sequences. the show is multistarrer which includes Rajkumar Rao, late actor Satish Kaushik, Dulquer Salmaan, Adarsh Gourav and Manuj Sharma in titular roles.
In an exclusive interview with PopDiaries Aadarsh Gourav opened up on his experience working with a studded cast, his preparations for the character & nuances from the sets:
Chota Ganchi, son of a  businessman with a scandalous image, what preparations you did to get into the this peculiar relationship of Father and Son?
Understanding the fact that he is the son of an opium businessman brought around violent gangsters, has no mother figure, possibly a sister who is married, just to be brought up in a toxic violent environment which is imposed on you that you have not choosen does sort of effect on ones physic so there's two responses to that flight of fight. You figure out things like that and then of course you start building externally on the character, you think about how they would walk, how they would talk, it was one and half to two months process for me to build 'Jugnu' from starch.
Taking a black comedy crime thriller into 90's is  how challenging was it from creator's perspective? Any anecdotes from sets?
I was the youngest on sets in terms of the cast, but I think Raj & DK and many cast members were grew up in that era and so I guess that a lot of it came from there own personal experiences when they were creating sets when they were designing and also like there was lot of research that goes into it there was lot of meetings were happened between all the HODs, costume department, the production design department, so yeah. I remember every time I would walk into any set that was being created for example the police station or any of the godowns that were created it felt very very authentic and real. I was taking a tour of the entire opium factory that is shown in the first first episode right which is like a two to three minutes shot with they show how the Opium processes, I remember taking a tour of that and they had built it right from scratch and it felt like the factory existed there forever.
You are sharing screen with some of the greatest on screen actors, how do they comfort you while doing so?
the mark of any true actor is to be giving you know and I feel that Satish sir, Raj Bhai, Gulshan Bhai, Dulquer they all such giving actors and they are so empathetic and they always take care of the other person you know I feel like all these great actors they always think about the seen, they always think about the show or the film that they are part of and not just their characters, but in terms of how you can make the scene over all better. So if it means that you want to say something or you want to add something or you want to not do something or do something you know these little things you do I guess you know that that's how they that's how they comfort you, comfort an actor like me who's far lesser experience than they are.
Another new character this time  for you with different shades in 'Guns and Gulaabs', what kind of characters do you want to explore in near future?
There are no specific characters that I want to do as such, I guess it completely depends on how I am feeling at that point in time, what I am reading, what I want to do at that time. You when it keeps changing every 4 and 5 months and yes so much depends on the kind of material that is being sent to me in terms of script and screenplays and it could be something that has been done so many times before but being presented in a way that it hasn't been could excite me.
Adarsh Gourav Bhagavatula is an Indian actor and singer known for his works in Hindi cinema and English language films. Gourav is best known for his portrayal of Balram Halwai in the The White Tiger, which garnered him international acclaim, and nominations for the BAFTA Award for Best Actor in a Leading Role, and the Independent Spirit Award for Best Male Lead.