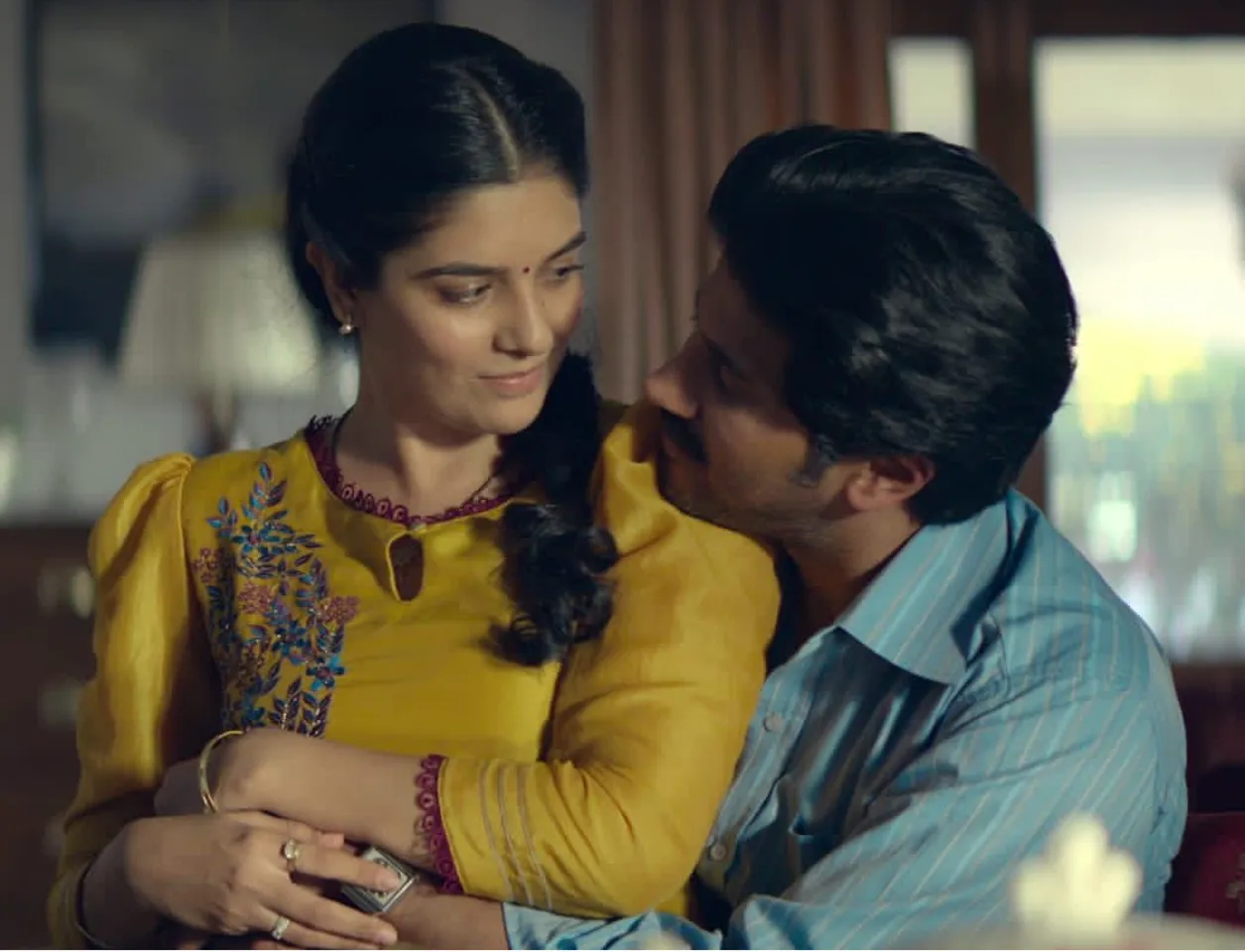 Pooja Gor known for her role of Pratigya in Mann kee Awaaz Pratigya in 2014 is now can be seen in multi-starrer Netflix show Guns and Gulaabs streaming now. She is playing a role of Madhu Varma, a homemaker wife of a cop played by Dulquer Salmaan.
In an exclusive interview with PopDiaries Media Pooja opened up on how she got into the shoes of her new role and what challenges she faced.
A role of a mother who is sacrificing her goals for her husband, what references you took while playing it from 90's era perspective?
A mother who sacrifices her goals to prioritise her family is an example found in all our homes. I did not have to go far and wide for that. I have seen my mother, my aunts, my grandmother do the same.
As far as the references for playing a character set in the 90's era was concerned- the beautiful costumes, the art direction & the way the character was written helped a great deal in grasping it. Besides that, music helped. Also, I am a 90's kid. I had all the nostalgia to draw from.
How was it working with Dulquer Salmaan, what's that one thing you always look for in a co-star?
It was very easy to work with him. He is a very kind man. Good to everyone around him. Especially his staff. That's something to admire. I was very happy to have acted opposite him.
The two things I hope to have in all my co-actors are that they are a good person & a good actor.
While working in such a huge ensemble cast, as an actor do you ever have the feeling of inclusivity?
Oh absolutely! There is a beautiful proverb in hindi- 'Boond Boond se sagar bharta hai'. Everybody counts. I am delighted that these days there are multiple projects being made in the ensemble format. This gives the writers & makers more freedom to explore the story in many different plots & subplots.
A black comedy crime thriller that too from the 90's, how challenging it was to for you to adapt? What's your process in adapting any character?
The challenge was actually to contain my excitement after knowing the plot line of the show. I had been wanting to explore different genres. This was just the combination I was looking for.
My process of adapting the character starts from reading all the material given by the makers, understanding it, research more on it if required and practice the lines of the character a couple of times to get the right 'sur'(tone).
For more such interviews, follow PopDiaries Entertainment.