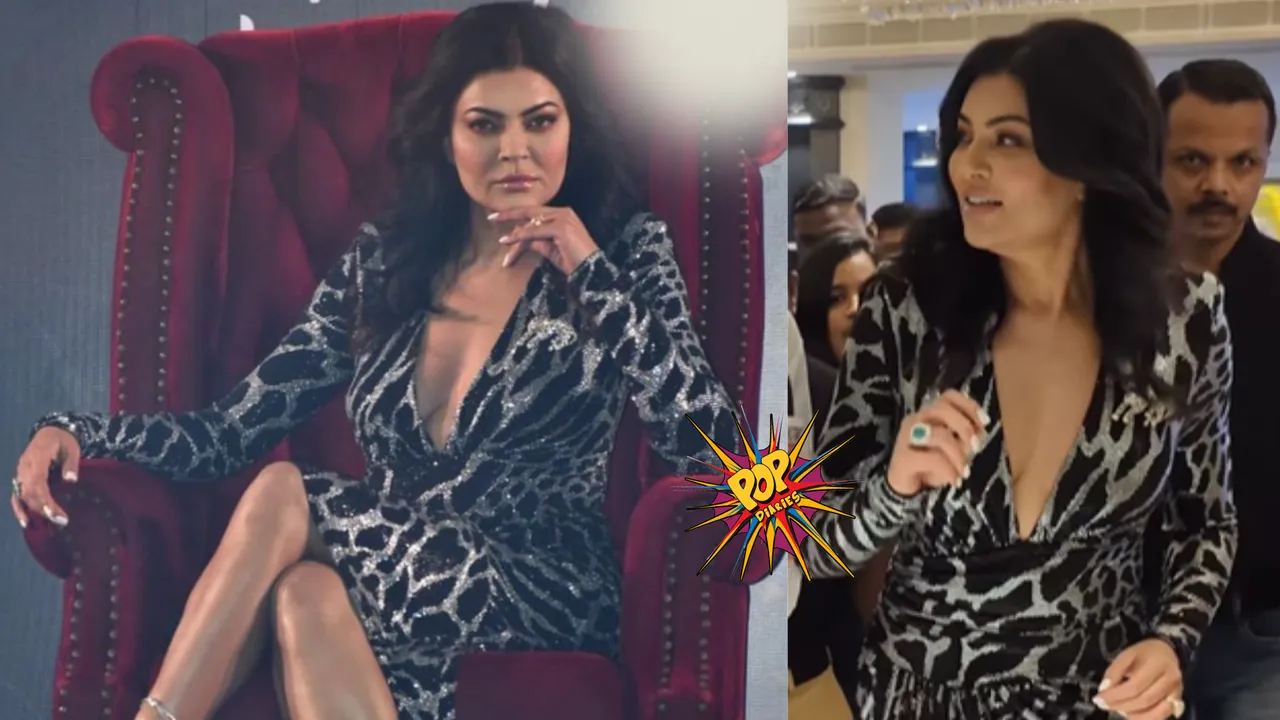 SHE'S BACK! Sushmita Sen aka Aarya Sareen is here to dive you along with her in the world of AARYAVERSE. Setting the bar higher than the previous seasons of Disney+ Hotstar's 'Aarya' and the trailer released today proves it all! 
Sushmita Sen's Reigning Queen Entry!
The launch event of the 'Aarya 3' trailer held on October 12 was spectacular, starting with a striking group performance and as always Queen Sushmita Sen grabbed our eyeballs with fire and glamour by making an entry like a reigning queen perfectly encapsulating her aura and then launched a trailer with a powerful base saying, "Kabhi kabhi baat sahi ya galat ki nahi, galat aur kam bhagat ki hoti hai. Panjey nikalneka waqt aa gaya hai jaan meri, have a fantastic trailer launch!" ALSO READ: 'Aarya 3' Trailer Review: Sushmita Sen Transforms Into A Fearless Tigress In The AARYAVERSE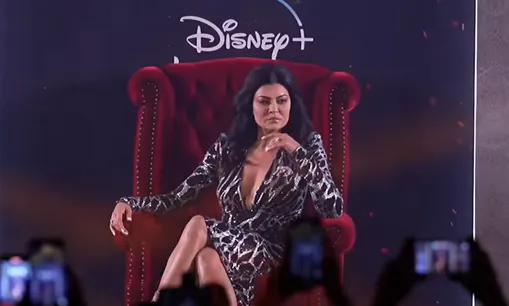 The creator of the power-packed series Ram Madhvani couldn't make it to the launch but sent a sweet video message thanking his entire team and how this makes it very special for him. 
To Women Shakti!
Asking how effortlessly Sushmita managed to pull off Aarya for three consecutive seasons, she gave all the credit to the entire team, who motivates her every day. Mainly calling out "women shakti" where crew includes two female DOPs Kavya and Priyanka, which is very rare to witness.  
ALSO READ: Beyond The Glamour: Rekha's Influence on Indian Fashion
Not basic, "She's Dangerous"
Talking about season three's Aarya being more massive than before, Miss Universe says, "From season 1 to 2, she was trying to save things and now she has nothing more to lose." Adding on, "In season 2 everyone kept complaining "why didn't you act as a Don?" well, this is that season where you finally have a woman who is unapologetic about the seats she sits on and I find her to be Very Dangerous."
Further spilling beans about Aarya not being a homely abode anymore, she is now a roaring tigress, and learnt, "Sher ki sawari chod doge toh sher kha jayega, toh usne sawari karna manzoor kar liya hai," amazingly said by the sherni herself.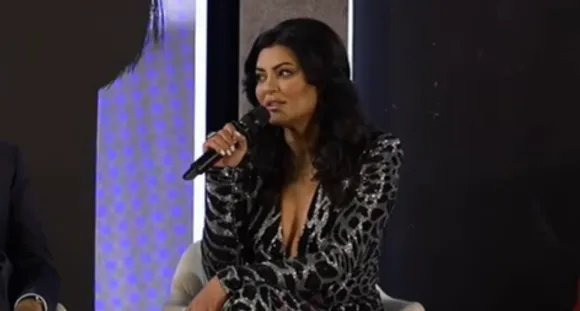 "Kabhi kabhi apne Bachchan k hifazat k liye ek Maa ko b rakshas banna padta hai"
Sushmita got us through infusing each word from this series' dialogue, unwavering strength and a powerful resonance. 
ALSO READ: Long Live The Shahenshah: A Legacy Of Amitabh Bachchan & His Cinematic Greatness Continues!
We are in AARYAVERSE!
Not the universe but we have an AARYAVERSE, in the OTT space, someone having a bang-on lead for three successful seasons. Sharing thoughts on the same, the diva said, "I think that what we got is absolutely right, the entire team and Hotstar was the season one, then the verse began, the AARYAVERSE. Once it began it belonged, so two set that into motion further and three, thank god for the third season. This is our most favourite season."
There's a lot happening in this season, so please do not get up in front of the TV or phone to take a break, you'll miss something. It's that fast phase and it's a very exciting season.
SO YEAH, WE ARE ALREADY IN AARYAVERSE, since season one!"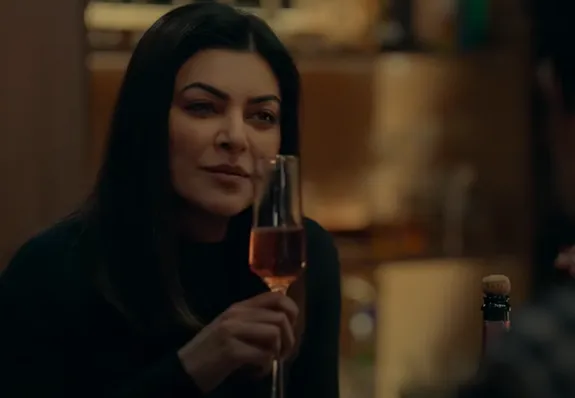 Completely 30 Years in 2024!
The moment Sushmita was asked about her comeback in the second innings with powerhouse roles like Aarya and Taali, as we saw her first innings with glamorous roles. As if anyone has not noticed her potential, she says, "This is a small thing but what makes it bigger, in 2024 I will complete 30 years. I was 18 when I stood on stage and got introduced to my people and my country. From then till now, whatever I worked my people have given me immense support and it's such a big thing that I left prime time for 8 long years, and the same industry has welcomed me with the same love. Why? Because my audience is amazing and until they want to see me, no one can spoil anything."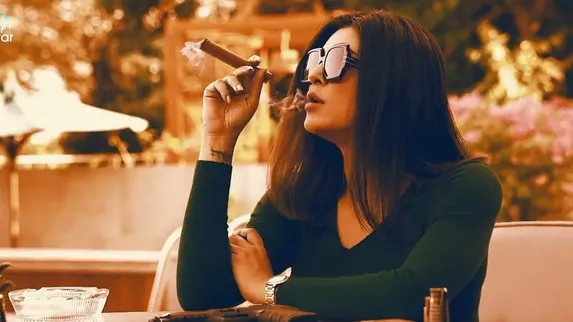 ALSO READ: The Divine Palette: Unveiling The List Of Nine Colours For Navratri 2023 & Maa Durga's Significance!
What's more to showcase ahead? "Bahut lambi list hai!"
Initially working with superstars to now being Sushmita Sen herself a superstar in astounding lead characters with a bang-on comeback like out-of-the-box roles in Taali and now a gangsta in Aarya 3. What's more to showcase?
Here's the actress sharing her prep and desire to don avatars like never before. She said, "Bahut lambi list hai! I want to do a mature love story, I want to do a kickass action film like never before, I want to play the worst and most dangerous antagonist you've ever seen, a villain." As we listen to this, it sprinkles so much of a thrill to even imagine and guess when it actually comes true, indeed a perfect eye feast.
Further adding on, the actress said, "It is the start but this year I got two excellent works, I'm very grateful. I hope this continues and allows me more work like that."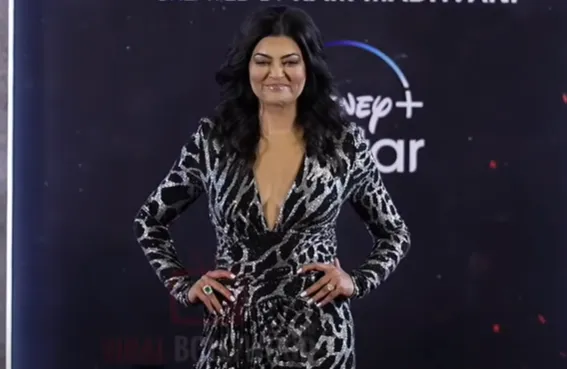 As we can see Aarya leaves no stone unturned and who will stop at nothing to shield her family if Sushmita as a mother in real life… her two daughters have witnessed Aarya? Talking about how every character of the film shines with their true self has what connected to the people, as they carry truth with them.
"So, the protectiveness of Aarya is a lot seen by my children. I'm a mother, a mother of two daughters. So I've never left them alone in life, until an age where I could leave them alone and it's been a very daunting task." And further added, first as a parent how you protect your children and secondly, how you teach kids to protect themselves. Saying that, "these two things have always been in my life and Aarya's life." she added.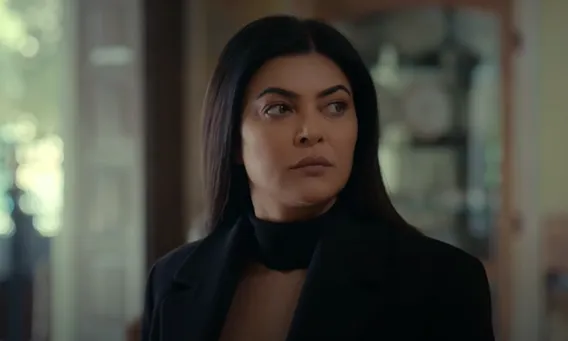 Aarya 3 releases on...
'Aarya 3' is set to grace our home screens exclusively on the leading entertainment streaming platform Disney Plus Hotstar from November 3. Created by Ram Madhvani, starring an excellent ensemble cast that includes Sushmita Sen, Ila Arun, Ankur Bhatia, Sikandar Kher, Vikas Kumar, Viren Vazirani, Virti Vaghani, Pratyaksh Panwar, Sunanda Garg and many others in the key roles. 
Trailer link: