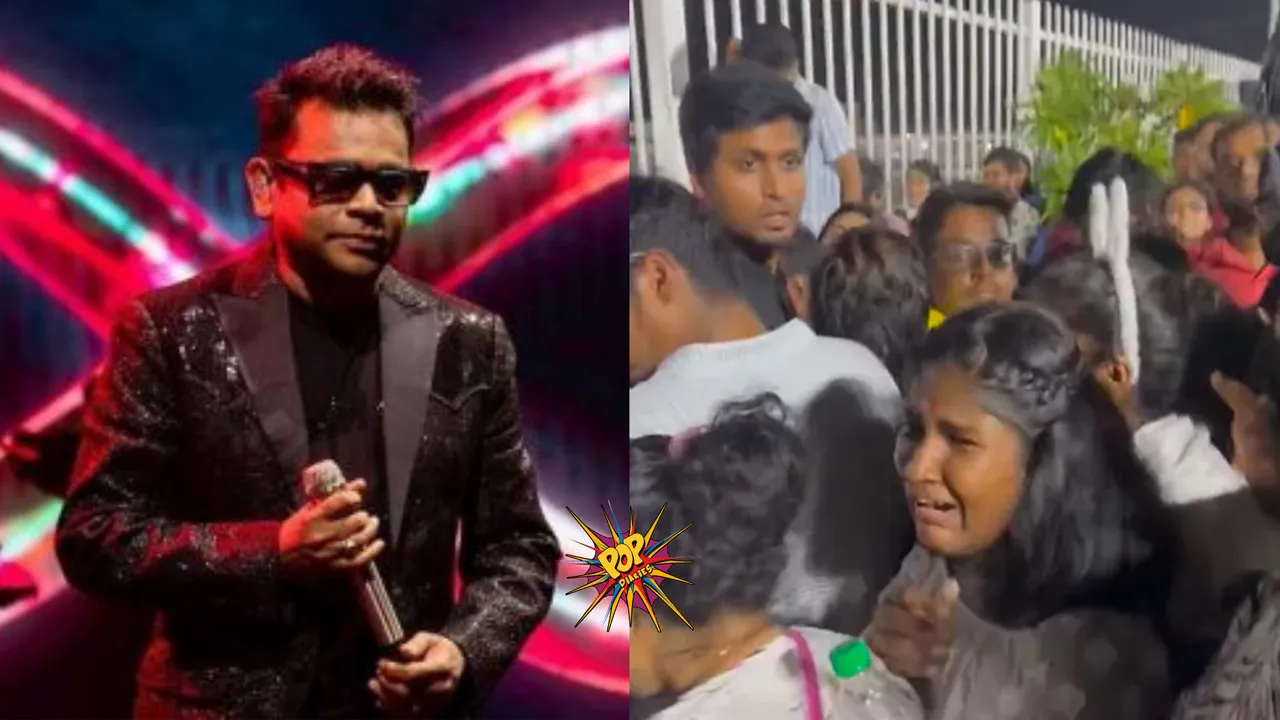 On Sunday evening, AR Rahman's concert 'Marakkuma Nenjam' was held in Chennai at Adityaram Palace City with almost 45,000 tickets sold and became one of the highest-selling concerts in India. But unfortunately fans who attended the show went through several terrible situations like despite having valid tickets they weren't permitted to let in, long queues, no space for parking, and a lot more. Many also got into arguments with policemen and organizers of the event for improper arrangements and also calling it a traumatic event.
And social media was flooded with the disheartening messages of netizens sharing their miserable experiences. A fan on X wrote, "The most bizarre experience ever! It was the worst ever concert that I have attended. VIP zone tickets were priced at 25000 and 50000 and there was no security, every zone was one. The organisers over-sold the tickets. The seats were all off-center. Even in the VIP area, there was no stage view. No bouncers to man the areas!!! The entry demarcations were missing! Everyone was entering from everywhere. It was like a stampede and no one to manage! What a disgrace."
#ARRahman
AR Rahman's concert tonight was the most traumatic event I've ever been to.THOUSANDS of people WITH tickets were being sent out, not allowed to enter because thousands of TICKETS WERE OVERSOLD. There was nobody to direct anyone,the ticket booth was abandoned. pic.twitter.com/dgZ9mmiCbt

— Kamya Menon (@water_menon) September 10, 2023
Stampede like situation happening in #ARRahman concert.

Many are being sent out from concert.

Many aren't allowed inside despite having passes.

All price category pass holders are mixed without segregating them to their respective pass category.

Parking is also a major… pic.twitter.com/qLmZRHbYZl

— Manobala Vijayabalan (@ManobalaV) September 10, 2023
ALSO READ: Tamil Director G Marimuthu Dies At 57, Jailer Co-star Rajinikanth & Other Celebs Mourns The Loss
While a woman on the television channel shared, "We had paid five thousand for a ticket. But it was free for all, anybody could sit anywhere. They are answerable" and a family alleged, "There is no parking space as they had claimed. We parked our cars and walked 2 KM.''
Taking to Twitter, the Oscar-winning musician told people to mail their tickets to the given email ID and the team will respond as soon as possible. 
Sharing it on Instagram and wrote, "🙏🤲🏼 some people call me G.O.A.T …………let me be the sacrificial goat this time for all of us to wake up ..let chennai's live art flourish with a world class infrastructure,increase in tourism, efficient crowd management,traffic management ,refining audiences to follow rules ..creating a safe and surreal experience for children and women ..Triggering a cultural renaissance at chennai celebrating our deserving ,illuminated local and international talent ! 🕊️✌️
இறைவன் நாடினால் நடக்கும்🌹"
ALSO READ: Akshay Kumar, The Master Of All Genres, 5 Films That Prove His Versatility
Talking to The Hindu, Rahman clarified everything that all actually happened that led to this huge mess. He said, "It was a tsunami of people and love that we were unable to handle. As a composer, my job was to give a terrific show, and I thought everything else would be taken care of. I was just thinking that it shouldn't rain, and was happily performing inside, without any idea of what was happening outside. Our intentions were good, but I think the response was beyond our expectations. We are collecting the data now, and we will surprise fans with something soon."
"Right now, we are just terribly disturbed. Safety was the primary issue, especially because there were women and kids. I don't want to point fingers at anyone, but we have to realise that the city is expanding, and the passion to consume music and art is also expanding."
What exactly happened?
Rahman explains the misconception that happened among police officers on duty, "The organisers (ACTC events) had put together about 46,000 chairs in the venue. In some sections, everybody sat on one side and didn't move to the other side. Seeing this, the policemen on duty assumed that the venue was full and closed it. By this time, the show had already started inside."
ALSO READ: From Shah Rukh Khan to Rajkummar Rao: Anti-Heroes Who Defined Power and Redemption on Screen
Further shared how he never faced this situation despite having huge crowds in the US or at other international shows and saying, "For global experiences, we need to have an international setup. This is a lesson for me. It pushes me to go beyond being a musician, and get involved in infrastructure as well." 
And he concludes by saying "hopefully not let this happen ever again". ARR said, "We will face this and fix it, because every soul is important to me. I told my son (AR Ameen) this: anything that we do in partnership, people do not look at the partnership, they look at us. The partnerships might disappear, but we will remain. I now have to think beyond just the musical aspects of a concert. We will, hopefully, not let this happen ever again."
ALSO READ: INDIAN-ORIGIN Presidents, Global Leaders To Top CEOs Who's Making Us Proud!