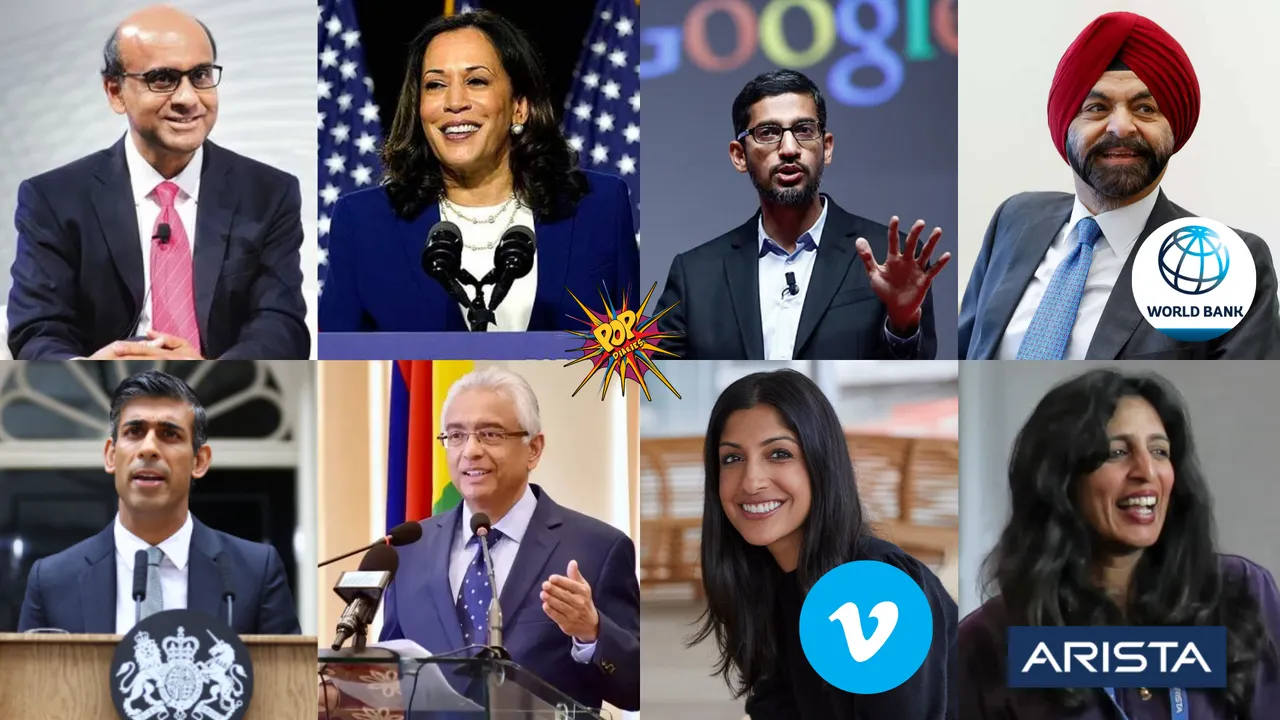 An Economist to becoming the ninth President of Singapore, Mr. Tharman Shanmugaratnam is the third Indian-origin to head the city-state for the next six years now. 
 

The time when India became the first country to land on the South Pole of the Moon with its successful mission of Chandrayaan-3, while another successful launch of Aditya L1 to study the Sun. Many things to celebrate and be proud of our country, let us have a look at the list of Indian-origin Presidents, leaders and CEOs who held their place at some top positions.
Take a look at some top Indian-origin Global Leaders:
Tharman Shanmugaratnam – President of Singapore
Tharman Shanmugaratnam was boring in Singapore to Tamil ancestors, whose father Kanagaratnam Shanmugaratnam was a renowned histopathologist and cancer researcher in Singapore.
Tharman has currently been elected as the President of Singapore, is an economist by profession, served his entire life working life in the public service for Singapore, in roles principally related to economic and social policies. There's a huge list of Tharman's work but to name a few he has previously served as Senior Minister of Singapore (2019 – 2023), Coordinating Minister for Social Policies (2015 – 2023), and Chairman of the Monetary Authority of Singapore between (2011 – 2023). To become a candidate in the 2023 presidential election, he resigned from all his positions in the government and he holds the position of President now!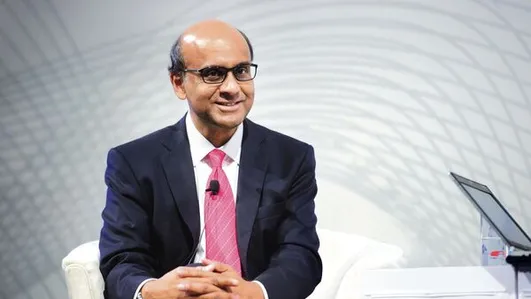 ALSO CHECK OUT: SEE INSIDE Pics Of Shah Rukh Khan's Dubai Mansion 'Jannat'
Rishi Sunak – Prime Minister of the UK
Rishi Sunak was born in Southampton to Indian parents who immigrated to Britain from East Africa in the 1960s. Made India proud by becoming the first British Asian Prime Minister of the UK, while also being the UK's first Prime Minister of colour and the youngest in 200 years since October 2022. The 43-year-old previously served as the UK Finance Minister.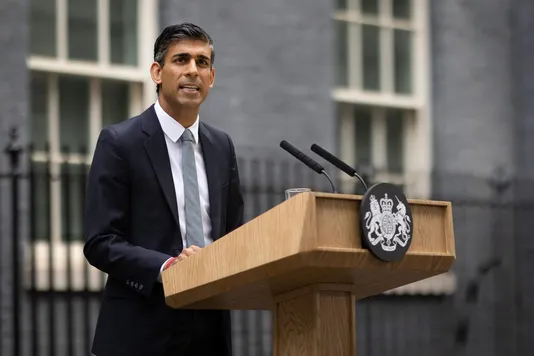 Kamala Devi Harris – Vice President of USA
Women's power at the global level! Kamala Devi Harris was born in Oakland, California to Tamil Indian biologist Shyamala Gopalan and his father Donald J. Harris is a Jamaican American. 
Kamala is the first woman and the first coloured 49th Vice President of the USA, also being the first African American and Asian American Vice President. Earlier, she served as the attorney general (AG) of California from 2011 to 2017 and as a U.S. senator representing California from 2017 to 2021.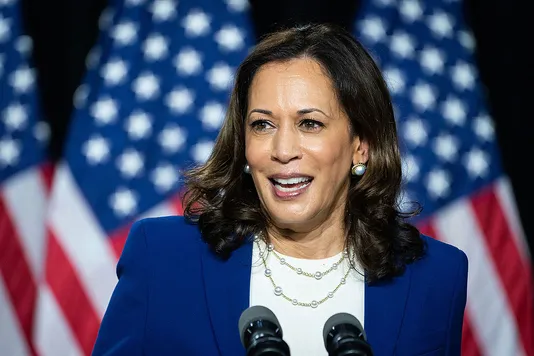 ALSO CHECK OUT: 'Jailer' Star Rajinikanth Receives A Car Worth Rs 1.26 Cr & A Profit Cheque From Sun Pictures CEO; SEE VIDEO & PICS
António Luís Santos da Costa – Prime Minister of Portugal
António Luís Santos da Costa was born in in São Sebastião da Pedreira, Lisbon born to half Indian and half Portuguese parents. A lawyer by profession, Costa was elected as the 119th and current Prime Minister of Portugal on 26 November 2015.
Prithvirajsing Roopun – President of Mauritius
Prithvirajsing Roopun grew up in I'm Morcellement St. Jean, a suburb of Quatre Bornes, Mauritius born in an Indian Arya Samaj Hindu family. In 2019, a 64-year-old was elected as the President of Mauritius, who previously served as Parliamentary Private Secretaries.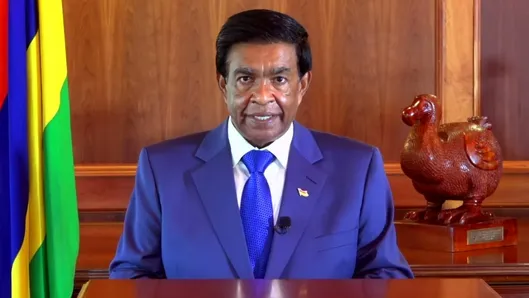 Pravind Kumar Jugnauth – Prime Minister of Mauritius
Not just the President, the Prime Minister of Mauritius is our Indian too. Pravin Kumar Jugnauth grew up in La Caverne, a suburb area in Vacoas-Phoenix, Mauritius born into a Hindu Yaduvanshi Ahir family and his ancestors are from Uttar Pradesh, India. 
In the year 2017, Pravind held the position of Prime Minister before serving as the leader of the Militant Socialist Movement since 2003.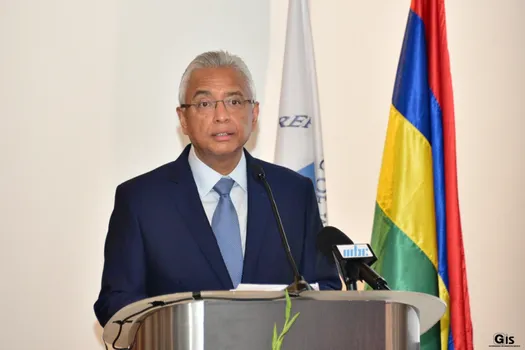 Mohamed Irfaan Ali – President of Guyana
Mohamed Irfaan Ali was born in Leonora, a village in the West Coast Demerara region of Guyana to an Indo-Guyanese Muslim Family.
Irfaan Ali became the 10th President of Guyana serving since 2020, the first Muslim President of Guyana and the second Muslim head of state in America after Noor Hassanali.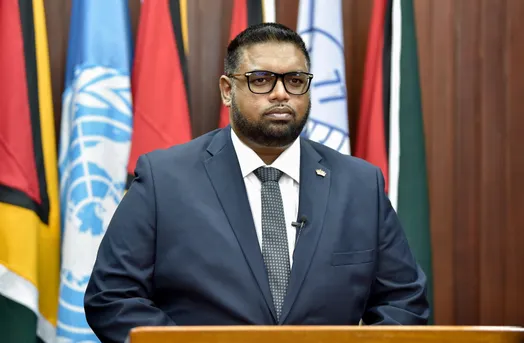 ALSO READ: Ensemble List Of 16 Indian Cricketers Who Acted In Movies Too!
Chan Santokhi – President of Suriname
Chandrikapersad "Chan" Santokhi was born in in Lelydorp, in district Suriname (now known as district Wanica) into an Indo-Surinamese Hindu family. In 2020, Chan elected the 9th President of Suriname through an uncontested election.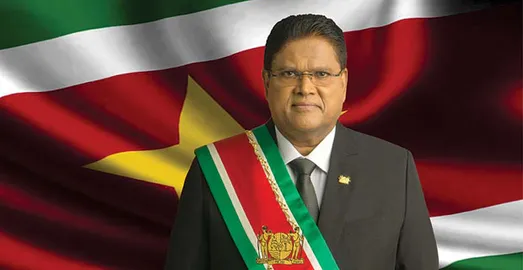 Leo Eric Varadkar – Taoiseach of Ireland
Leo Eric Varadkar was born in Dublin, Ireland, and is the son of Ashok Varadkar (Mumbai-born born and moved to the UK). Since December 2022, the 44-year-old has served as Taoiseach (head of government or prime minister of Ireland) and also served as Tánaiste and Minister for Enterprise, Trade and Employment from June 2020 to December 2022.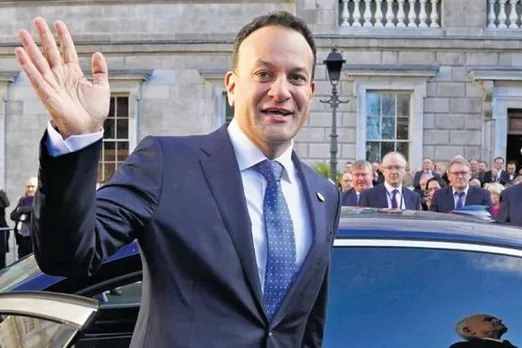 Take a look at some Indian-origin CEOs of top International companies:
Ajay Banga – President of World Bank
Most recently in May 2023, Ajay Banga became the President of the World Bank. Born in Pune, Maharashtra, India and earned his bachelor's degree in economics from St. Stephen's College under Delhi University and an MBA from IIM Ahmedabad. 
In 1981, he began his career as a management trainee with Nestle, then being part of companies like PepsiCo, and Citigroup by earning various senior positions then in 1998, Ajay joined Mastercard as a vice president and became president and COO in 2009. Ajay Banga was appointed CEO in 2010 and executive chairman in 2020. 
And now in May 2023, Mr Ajay Banga earned his place as World Bank's President by becoming the first Indian-origin and the first non-American to lead the global development institution.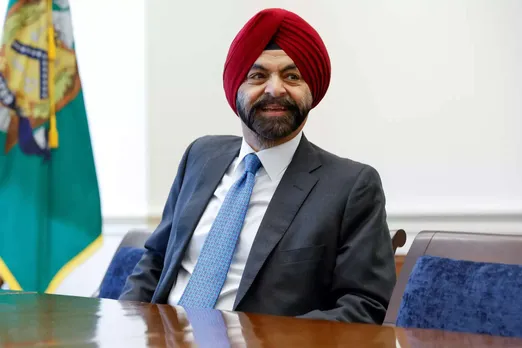 Sundar Pichai – CEO of Google and Alphabet
Sundar Pichai making India proud at one of the world's top companies. He was born in Tamil Nadu, India moved USA for higher studies in engineering and materials science from Stanford University and his MBA from the Wharton School of the University of Pennsylvania.
Joining as a product manager of Google in 2004, Sundar became the CEO of Google in 2015 and in the year 2019, he also became Chief Executive Officer (CEO) of Alphabet, which is the new holding company for Google and its subsidiaries.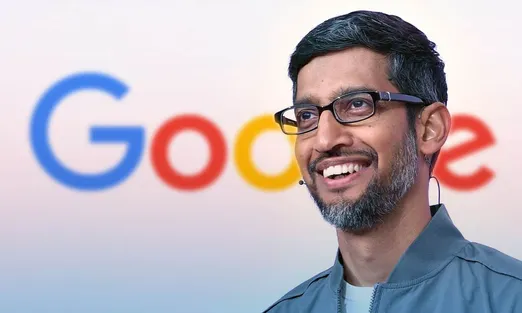 Satya Nadella – CEO of Microsoft
Satya Nadeela is the CEO of the world's second-largest company, Microsoft! Born in Hyderabad, Andhra Pradesh, India moved to the United States to obtain a master's degree in computer science from the University of Wisconsin-Milwaukee and his MBA from the University of Chicago Booth School of Business.
As a software engineer, Nadella joined Microsoft in 1992 and in 2013, he became the executive vice president of Microsoft's cloud and enterprise group, where he oversaw the growth of Microsoft Azure, Office 365, and Dynamics 365. 
In the very next year, in 2014, Satya became the CEO of Microsoft and also the Chairman of the company's board of directors in the year 2021.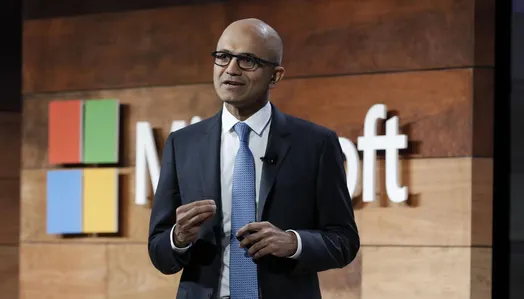 Anjali Sud – CEO of Vimeo
Daughter of Indian immigrants, Anjali Sud was born in Flint, Michigan, United States and earned an MBA from Harvard Business School. 
From investment banker at Sagent Advisors, an associate director at Time Warner, principal of business development at Amazon to joining Vimeo in 2014 as director of marketing and becoming the CEO of Vimeo in July 2017, as one of the youngest CEOs in tech at the age of 34. Anjali's journey is incredibly inspiring!
Vimeo is an all-in-one video hosting, creating, live streaming, marketing and communications tool that makes it the most powerful video platform for business.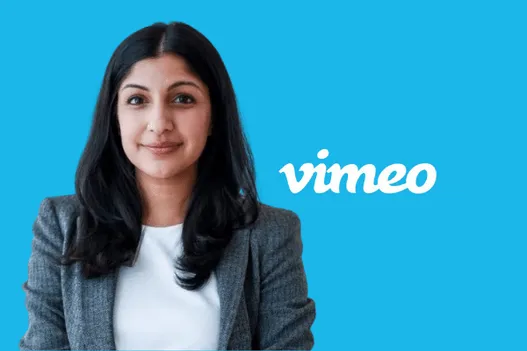 Shantanu Narayen – CEO of Adobe
Hyderabad-born Shantanu Narayen moved to the USA for a master's degree in computer science from Bowling Green State University and his MBA from the University of California, Berkeley.
And joined Adobe, an American multinational computer software company as senior vice president of worldwide product development in the year 1998 to 2001. Then from 2001 to 2005, he was executive vice president and later appointed as a chief operating officer until he became CEO of Adobe in 2017. And also earned the position of chairman of the company's board of directors.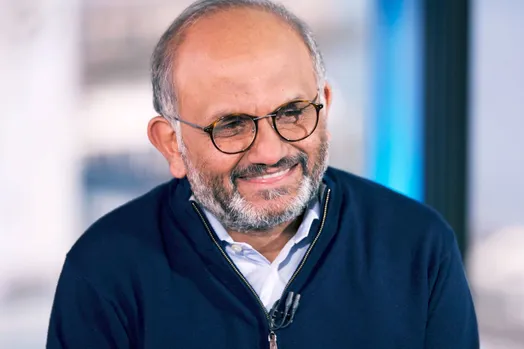 ALSO READ: 10 Moments From The Trailer That Writes Blockbuster On Jawan, Atlee's Directorial Starring Shah Rukh Khan, Nayanthara, Vijay Sethupati's 'JAWAN' TRAILER OUT NOW!
Sanjay Mehrotra – CEO of Micron Technology
From Delhi, India to making it global. Sanjay Mehrotra moved to the USA for a master's degree in electrical engineering from Stanford University and in the year 1988, he co-founded SanDisk  (a flash memory storage company) and served as President and CEO from 2011 to 2016. Then in May 2017, he was appointed as the CEO of Micron Technology, a world leader in innovative memory and storage solutions.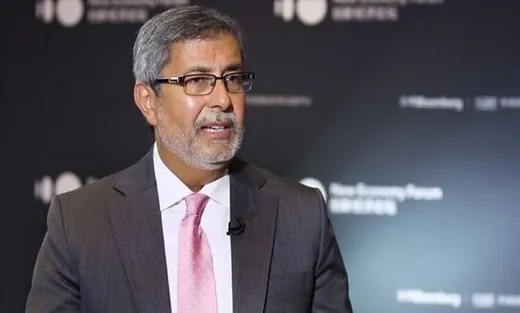 Jayshree Ullal – CEO of Arista Networks
Jayshree Ullal was born in London, UK to Indian immigrant parents, who moved from Delhi, India. She obtained a master's degree in engineering management from Santa Clara University.
Starting a career as a software engineer at Advanced Micro Devices (AMD), and product manager at Ungermann-Bass, then earned senior positions at Cisco Systems where she became the senior vice president of Cisco's data centre switching business unit in 2002. Then achieving a milestone of 15 years in the tenure she left Cisco and earned the place of CEO at Arista Networks in October 2008, which is a cloud networking company founded by former Cisco engineers.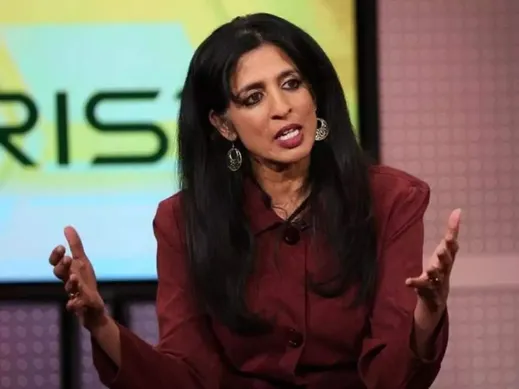 Arvind Krishna – CEO of IBM
Born in West Godavari, Andhra Pradesh, India Arvind Krishna moved to the USA to achieve his Ph.D. in electrical engineering from the University of Illinois at Urbana-Champaign in the year 1990, he joined as a software engineer at IBM, a multinational technology company which is one of the world's largest IT companies, with operations in over 170 countries. 
In 2015, he became the senior vice president where is oversaw the innovation in core and emerging technologies such as artificial intelligence, quantum computing, blockchain, and nanotechnology. Then in the year 2019, he also led the acquisition of Red Hat, the largest software acquisition in the history of the company. Later in the following year 2020, Arvind Krishna earned the position of CEO of IBM and also as the Chairman of the board of directors in 2021.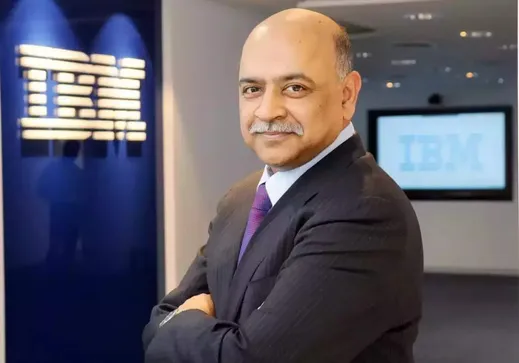 So above mentioned top Indian-origin political leaders in international cities and countries to CEOs of top global companies, made us proud by proving to be among the most successful and influential leaders in the world, by also leading some of the biggest companies in various sectors. 
Their leadership, service, talent and innovation at a universal level are incredibly outstanding that India is proud of and delivering a source of inspiration to many out there. 
To more such phenomenal talents rising at the top!
🎉