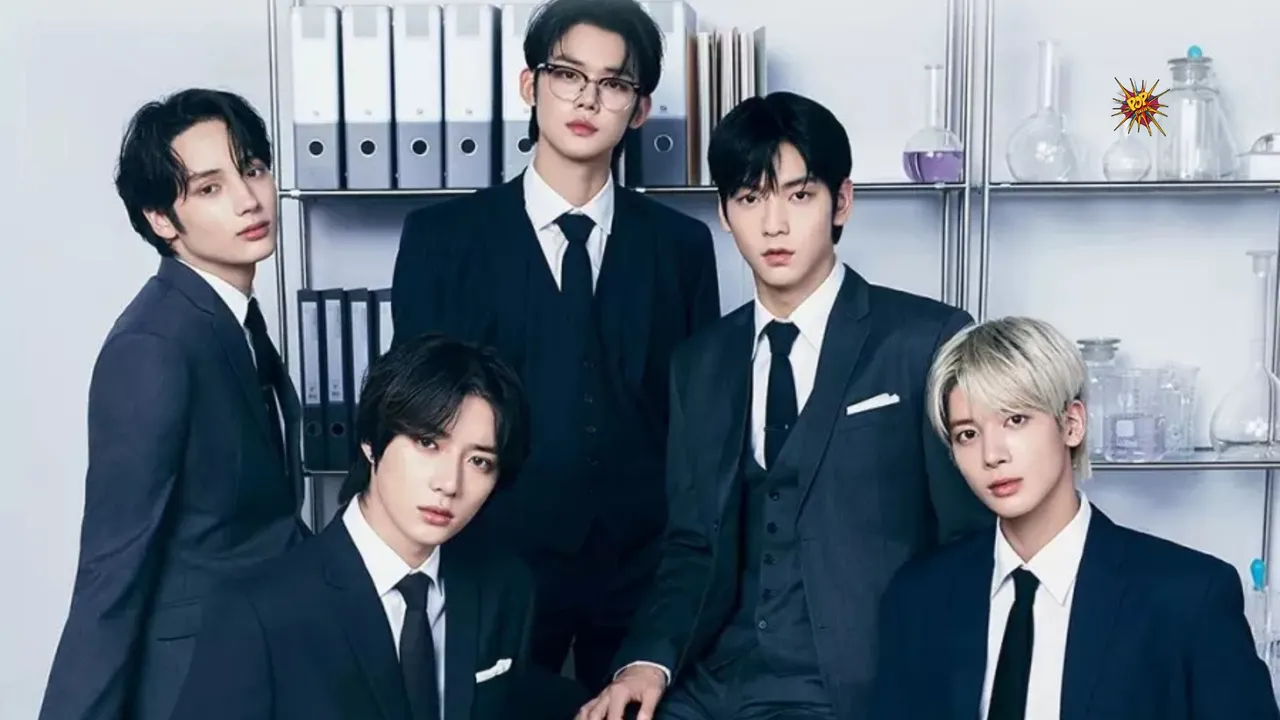 In the run-up to their highly-anticipated comeback, TOMORROW X TOGETHER (TXT,) the South Korean boy band sensation, has unveiled a unique packaging concept for their forthcoming third full-length album, "The Name Chapter: FREEFALL." However, this distinctive design has sparked a range of reactions among netizens, leaving fans and collectors divided.
https://twitter.com/TXT_bighit/status/1710218418245496939
The source of the controversy lies in the packaging itself, as fans discovered that accessing the contents of the album requires tearing it open. This unexpected approach to album packaging has left many avid collectors disheartened, as they are typically inclined to preserve their albums in pristine condition.
TXT, also known as Tomorrow X Together, has earned a dedicated global following for their innovative music and creative concepts. Their latest album, "The Name Chapter: FREEFALL," was already generating substantial excitement before its release. The group's unique blend of pop and experimental sounds has consistently pushed the boundaries of K-pop, and their fans eagerly anticipate each new release.
However, the revelation of the album's unorthodox packaging method has triggered mixed reactions across social media platforms. Netizens have taken to forums, Twitter, and fan communities to voice their opinions.
Some fans appreciate TXT's commitment to pushing artistic boundaries and view the unconventional packaging as a reflection of the group's creative ethos. They argue that it adds a new layer of intrigue and depth to the album, making it a memorable and unique collector's item.
Conversely, a considerable portion of fans have expressed disappointment and concern about the potential damage to the album. They worry that this innovative design could result in torn covers, bent pages, or other unsightly flaws, diminishing the overall collectability and resale value of the album.
As TXT's fan base continues to debate the merits of this daring album design, it is evident that the innovative packaging has succeeded in generating buzz and discussion. Whether it will be seen as a stroke of genius or a misstep will ultimately be determined by individual preferences, with each fan weighing the artistic innovation against their desire for a pristine album collection.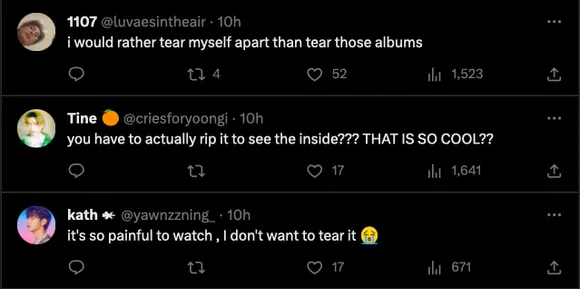 TXT's "The Name Chapter: FREEFALL" is set to drop soon, and it remains to be seen whether this bold packaging choice will enhance the album's appeal or become a footnote in the band's artistic journey.