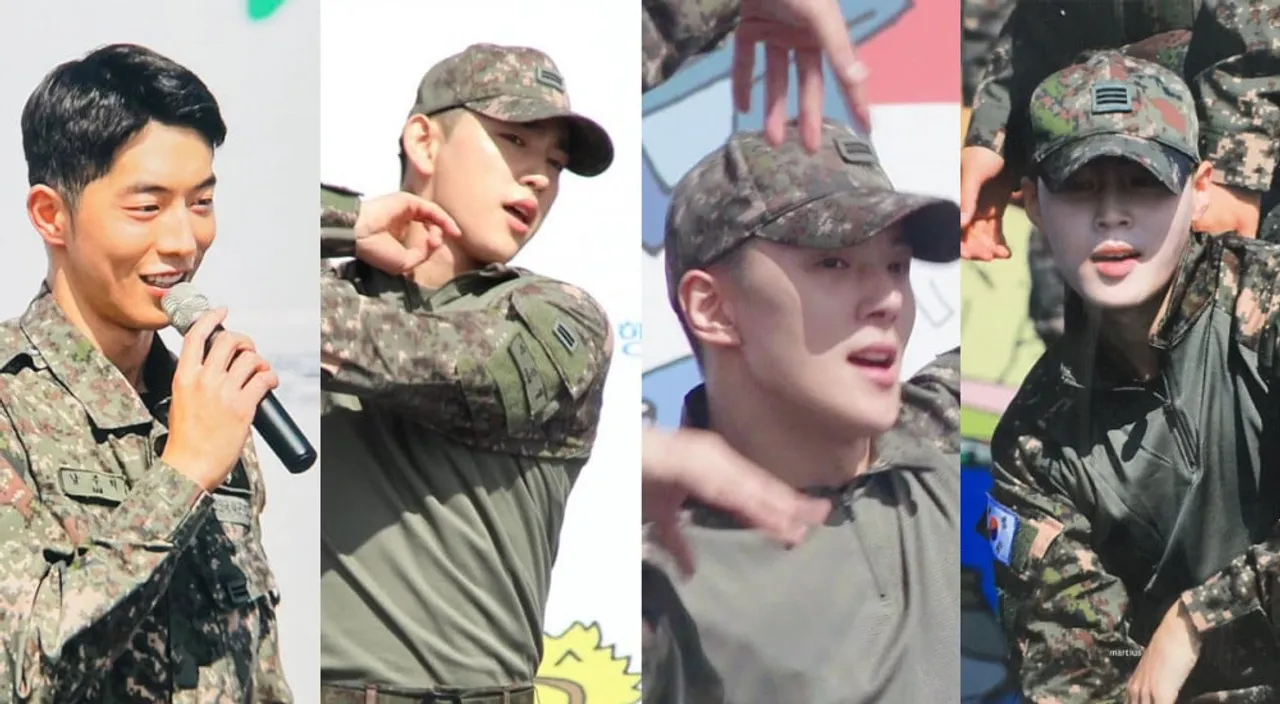 The '2023 Army Festival', hosted by the ROK Army, successfully held its opening day on October 6 KST and once again put on a truly one-of-a-kind, K-Pop concert!
This year, actor Nam Joo Hyuk took on the role of MC. K-Pop idols including GOT7's Jinyoung, MONSTA X's Minhyuk, Ha Sung Woon, Ong Seong Wu, Golden Child's Y, ONEWE's Yoonhoon, and UP10TION's Kuhn took to the stage to deliver a medley of exciting performances on stage, dancing to songs like "Super Shy", "Fast Forward", "Smoke", "Eve, Psyche & the Bluebeard's Wife", and more.
Perhaps even more special for fans, the K-Pop artists also took turns covering the well-known songs of their respective groups, such as GOT7's "Hard Carry", MONSTA X's "Shoot Out", Wanna One's "Energetic", Golden Child's "Burn It", etc.
3rd generation K-Pop fans were particularly thrilled to see this unlikely collaboration, a mix of different group members you might only see during a short collaboration stage at a year-end music festival.
Check out some of the memorable moments from the opening day of this year's '2023 Army Festival', below!