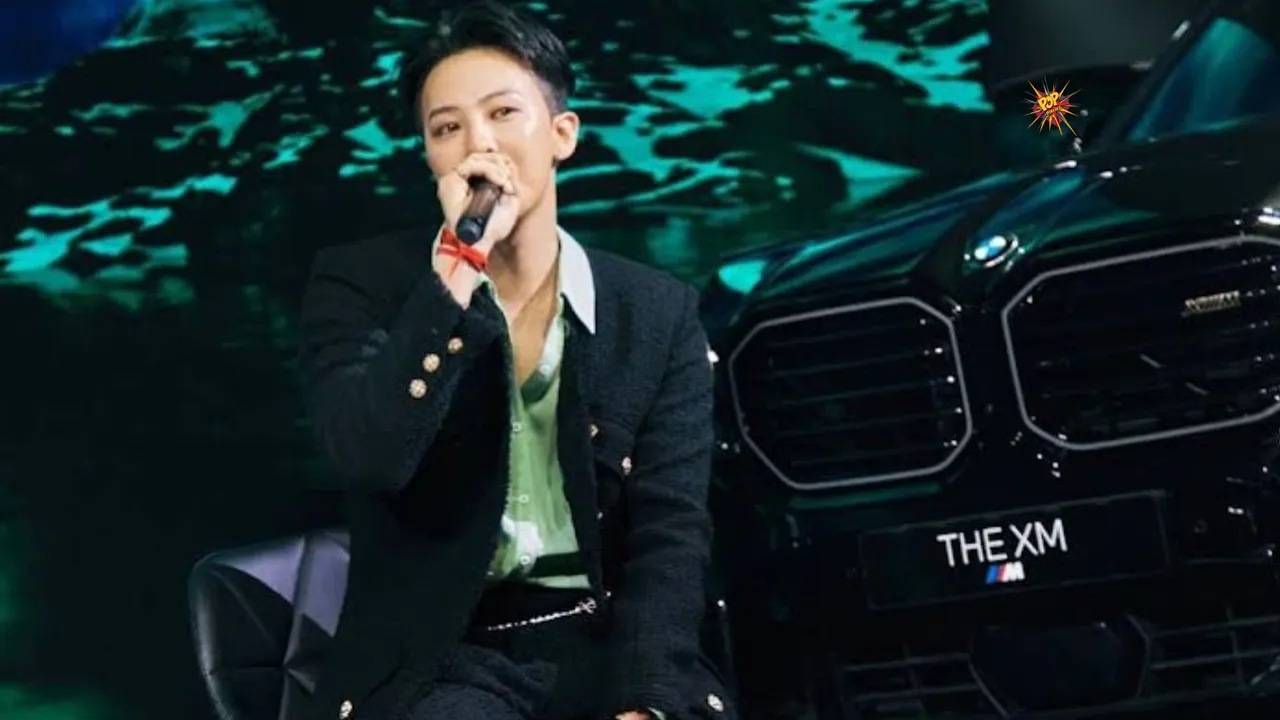 K-Pop superstar G-Dragon is reportedly facing drug abuse charges, as revealed by an exclusive report from News1. The Incheon Metropolitan Police Agency has booked G-Dragon without detention on these charges, following their investigation into actor Lee Sun Kyun. The authorities have found compelling evidence warranting further inquiry into G-Dragon's involvement.
The Incheon Metropolitan Police Agency refrained from disclosing specific details about the ongoing investigation, citing its sensitive nature.
YG Entertainment, G-Dragon's agency, responded to the news by stating, "We were not aware of G-Dragon's investigation on drug use charges. We are looking into the report."
This development comes in the wake of a prominent celebrity's ongoing investigation, triggered by Lee Sun Kyun's case.
International fans have shown their support for G-Dragon on social media, with hashtags like "STAY STRONG G-DRAGON" gaining traction. Fans have united to express their encouragement and affection for the artist during this challenging time.

17 years of his life he'd gave his all to us, his VIPs. Its time to support him back.

Flood this with words of encouragement 👇

STAY STRONG G-DRAGON #WeStandWithGDRAGON#항상_지드래곤의_곁에_있습니다 pic.twitter.com/h0HZxq0b99

— STUSSY 💫 (@stass_yb) October 26, 2023
Notably, G-Dragon liked a particular Instagram post shared by fans, which garnered attention and prompted supporters to continue their outpouring of positivity and love online.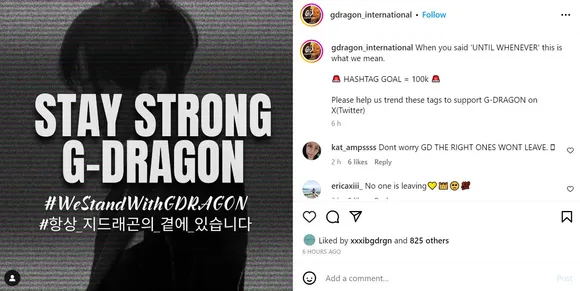 The K-pop icon's fans are determined to stand by his side and ensure that their messages of support and affection reach him, despite the distance that separates them.
The situation continues to evolve, and G-Dragon's fans remain steadfast in their unwavering support.