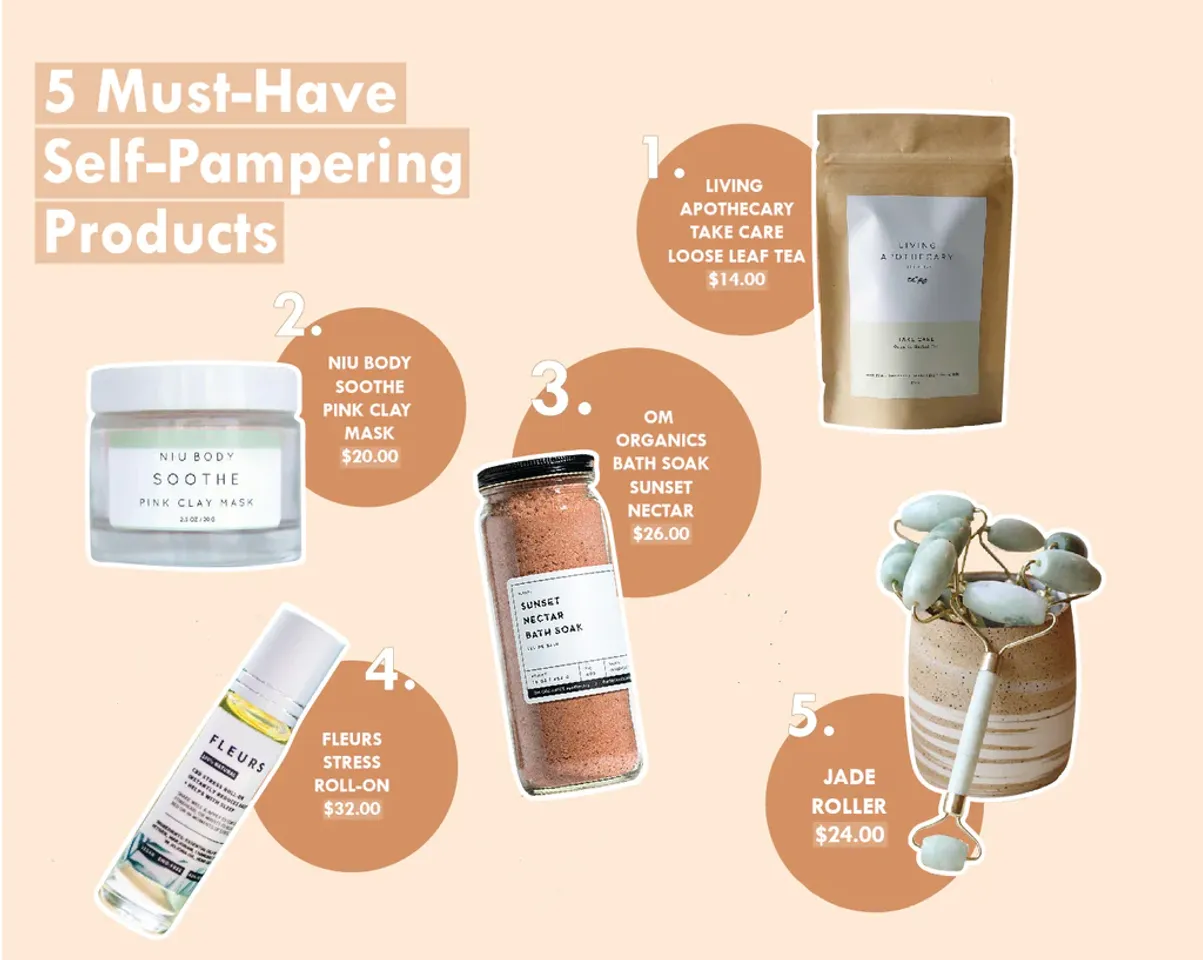 We all deserve to feel special and taken care of sometimes, and when no one will pamper you, why not do it yourself? You don't need a luxurious spa day or an expensive trip to feel special because with just a few products you can indulge in your personal care routine. In this blog, we'll be taking a look at 10 must-have personal care products for self-pampering and care that you need to include in your stash.
1. A Good Face Cleanser: Let's start by investing in a good face cleanser. Pick a cleanser that suits your skin type and is also gentle on the skin. A good cleanser helps to clear your skin from all the dirt and impurities. We recommend Burt's Bees Soap Bark and Chamomile Cleansing Cream.
2. A Good Face Scrub: Exfoliation is essential for healthy skin. Using a gentle exfoliator helps to remove the dead skin cells and reveals the new healthy skin layer. Exfoliation also helps to give your skin an even tone and unclog the pores. We recommend L'Oreal Pure Clay Exfoliating Scrub.
3. An Exfoliating Mask: The next item on our list is an exfoliating mask. A good exfoliating mask helps to make your skin look brighter and more hydrated. We recommend Freeman Feeling Beautiful Cucumber Facial Peel-Off Mask.
4. An Eye Cream: Don't forget to invest in an eye cream. Eye cream helps to reduce puffiness, dark circles, and fine lines. We recommend Cetaphil Daily Hydrating Eye Cream.
5. A Hydrating Moisturizer: A good moisturizer helps to balance the skin's moisture levels and keeps it hydrated. We recommend CeraVe Daily Moisturizing Lotion.
6. A Gentle Lip Balm: Dry, chapped lips are never fun so make sure to stock up on a good lip balm. A lip balm helps to keep your lips hydrated and give them a nice shine. We recommend Nivea Kiss of Care & Protection Lip Balm.
7. A Facial Steamer: Facial steaming is an easy and effective way to get clean and hydrated skin. A facial steamer helps to remove impurities and bring out a beautiful and glowing complexion. We recommend Olay Pore Detox Black Charcoal Clay Face Mask + Cleanser.
8. A Hair Mask: Make sure to lock in the moisture and nutrients in your hair with a good hair mask. A hair mask helps to nourish and strengthen your hair for that beautiful shine. We recommend the Moroccanoil Intense Hydrating Mask.
9. A Nail Care Kit: Pamper your nails with a nail care kit. It's a great way to take care of your nails and get them looking salon-worthy. We recommend the Sally Hansen Salon Manicure Nail Care Set.
10. A Loofah: Last but not least, a loofah helps to rejuvenate your skin and make it softer. It's also a great way to exfoliate and make sure that your skin gets rid of all impurities. We recommend Williams Collection Exfoliating Loofah.
Ultimately, taking good care of yourself is important. With these 10 must-have products, you can easily create your personal care routine to indulge in some much-needed self-pampering and care. It's time to treat yourself!