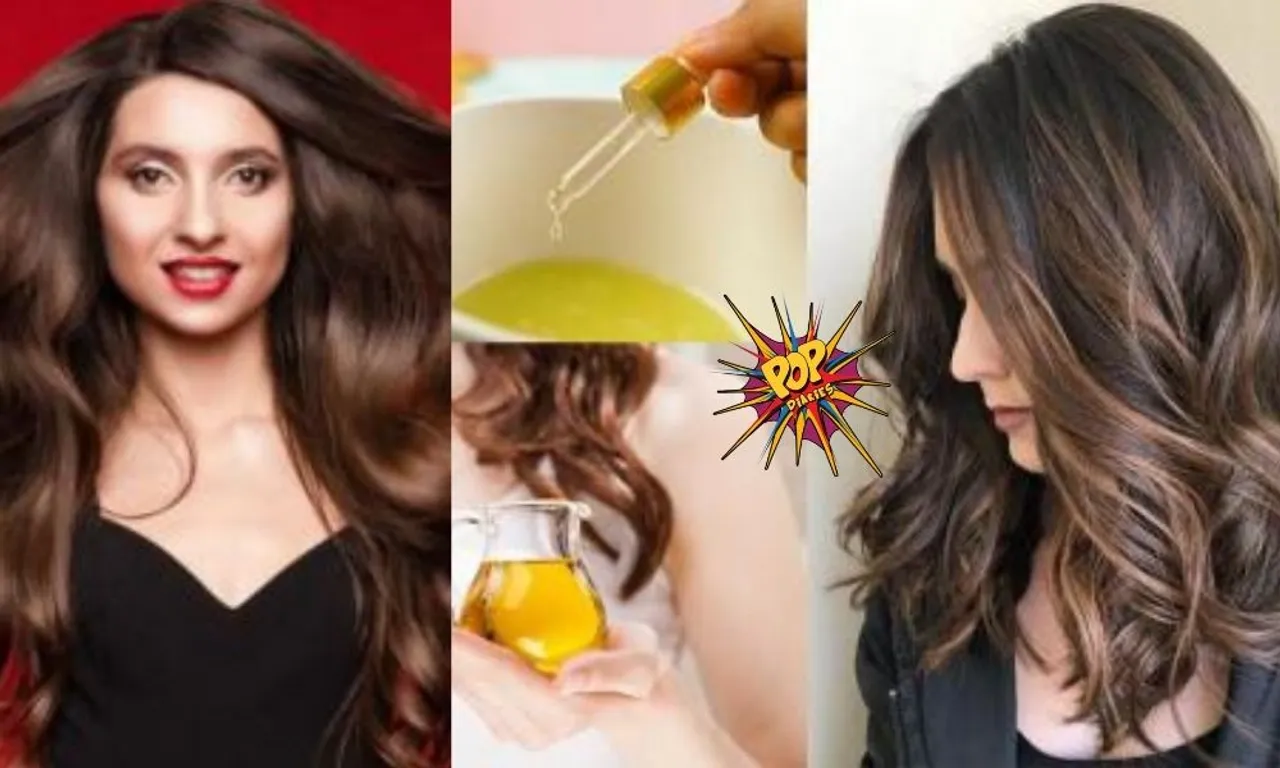 Hair coloring has become an important part of cosmetics. It used to be like applying mehndi and dye only when the hair turns white, but now it is fashionable to color the hair even if it is black. It is a fact that this fashion brings different colors to the hair but it is expensive. Also, some people's hair color lasts for a long time, while others lose it quickly.
Having spent so much money on hair coloring, the important thing is to wash the hair regularly and apply oil on the hair in order to maintain the color. So the result is bad hair. The hair looks dry and dull. Neglecting the hygiene of the hair to maintain the color has a direct effect on the nutrition of the hair. Not to be outdone, there are some natural remedies to nourish the hair by keeping the hair color intact for a long time. By doing this remedy, both the color of the colored hair and the health of the hair remain intact.
Natural Hair Mask Remedy:
1. This hair mask made using olive oil and unsalted butter is important for maintaining the quality of hair.
To make this hair mask, put half a cup of olive oil in a pot, add 2 teaspoons of unsalted butter and mix it well.
Then add one teaspoon of dried rosemary and stir well.
Let this mixture boil for 5 minutes.
Turn off the heat and strain it. Once the mixture is warm, apply it on the hair.
Massage it into the hair.
After one to ten minutes of massage, leave the mask on the hair for an hour.
After an hour, wash your hair with a mild shampoo.
This hair mask not only colors the hair but also strengthens the hair.
2. An effective hair mask is made using banana and coconut oil.
Take a banana to make this mask. Grind it and add 2 teaspoons of coconut oil.
Mix banana and oil well.
Then beat one egg in this mixture and mix it well.
Now apply this mixture on the hair like a coating.
Apply this paste on the hair for 40 minutes.
Use a mild shampoo when washing your hair.
Care is important along with measures:
There are effective remedies like hair masks to maintain the color of the hair as well as to keep the hair looking good.
But along with these measures, it is important to take care of some things.
The first rule to take care of your hair is to wear a scarf to protect your hair from the harmful rays of the sun when you go out.
This not only keeps the hair color safe but also does not make the hair dry.