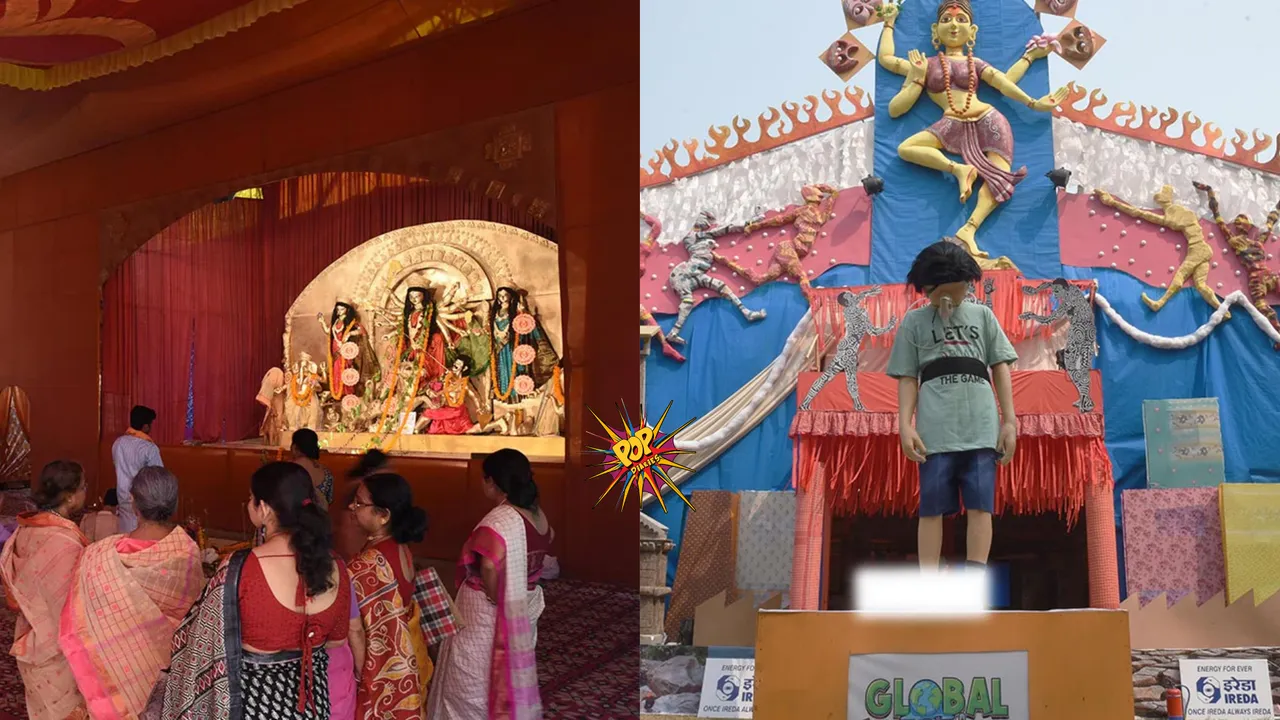 Durga Puja, also known as Durgotsav or Sharodotsav is an annual Hindu festival in worship of the supreme Goddess Durga, which is also celebrated because of Maa Durga's victory over Mahishasura. The festive is celebrated particularly and traditionally on a large scale in the state of West Bengal and then it is popularly observed in other Indian cities like Mumbai, Delhi Pune, Bangalore, Orissa, Bihar, Assam, Tripura, Jharkhand, etc and also in greater foreign countries like London, New York, Japan, New Jersey, Australia, Switzerland, and Bangladesh.
Talking about the Nation's capital Delhi, the city has come alive with the grandeur of Durga Puja pandals, each telling a unique tale of artistry and reverence. The city is adorned with elaborate structures, ranging from a replica of the new Parliament building to the enchanting realms of Disney World. Devotees flock to witness these artistic marvels, immersing themselves in the spirit of the festivities and cultural richness.
Unveiling the Marvels:
Miloni Cultural and Welfare Association: Reviving Terracotta Splendor In Mayur Vihar Phase-1, the Miloni Cultural and Welfare Association has painstakingly recreated the famed Terracotta Temple of Bishnupur, West Bengal. As the fragrant incense mingles with the echoes of prayers, devotees find solace in the intricate craftsmanship that mirrors the ancient splendour.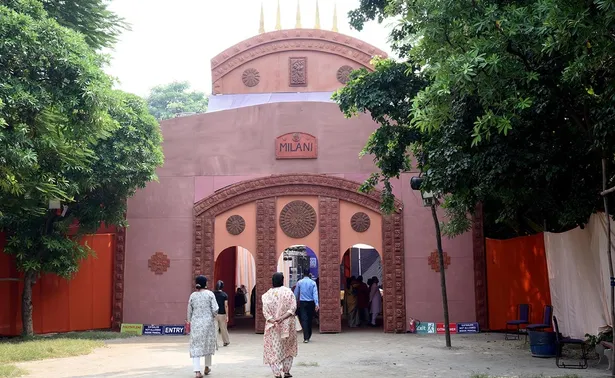 Matri Mandir: Disney Magic in Safdarjung Enclave A stone's throw away, Matri Mandir in Safdarjung Enclave has transformed its pandal into a magical Disney World-themed wonderland. Here, Durga Puja meets fairytales, inviting devotees into a world where imagination knows no bounds.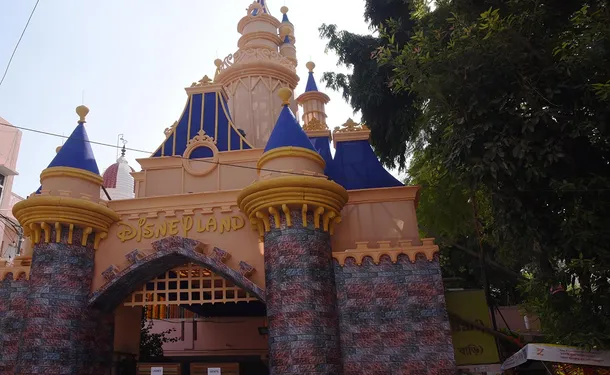 Aram Bagh Durga Puja Samiti: Embracing Green Earth At the Aram Bagh Durga Puja Samiti, a powerful message takes centre stage. Their pandal features a model of a child wearing a face mask, symbolizing the need for a greener Earth and a sustainable future. Amidst the festivities, a call for environmental consciousness resonates.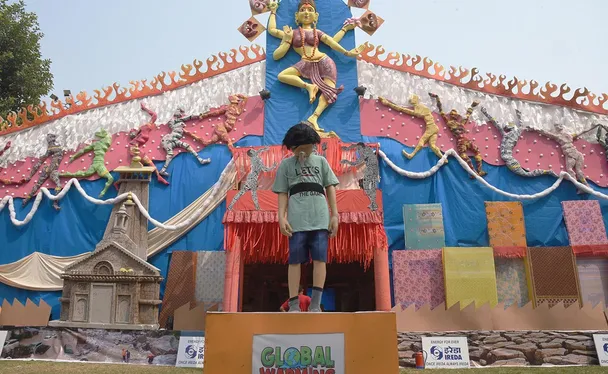 B Block Puja Pandal: Parliamentary Grandeur in Chittaranjan Park In the heart of Chittaranjan Park, the popular B Block Puja Pandal stands tall as a replica of the newly inaugurated Parliament building. Its majestic presence captures the essence of democratic values, merging politics with spirituality in a unique tribute.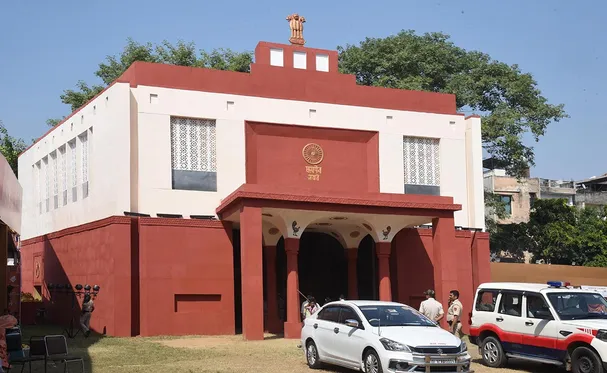 Greater Kailash II: Shanti Niketan's Tranquil Influence Meanwhile, in Greater Kailash II, the puja pandal draws inspiration from the serene ambience of Shanti Niketan Thakur Dalan. Amidst the bustle of the city, this pandal serves as a tranquil oasis, inviting devotees to experience inner peace and spiritual harmony.
Each pandal tells a unique story, not just of religious devotion, but of Delhi's collective spirit, echoing through its vibrant streets during this auspicious time.
ALSO READ:
Viral Videos From Durga Puja Pandal: From Kajol, Jaya Bachchan's K3G Reunion, Anjali-Tina KKHH Moment To Sumona Chakravarti's Graceful Dhunuchi Dance
Durga Puja 2023: Biggest & Creatively Theme Pandals To Visit In Mumbai
Durga Puja 2023: Kolkata's Mesmerizing Pandals Unveiled, Take A Look At Astounding Unprecedented Creativity & Grandeur!
Durga Puja 2023 Style Inspirations From Bollywood Bengali Actresses!