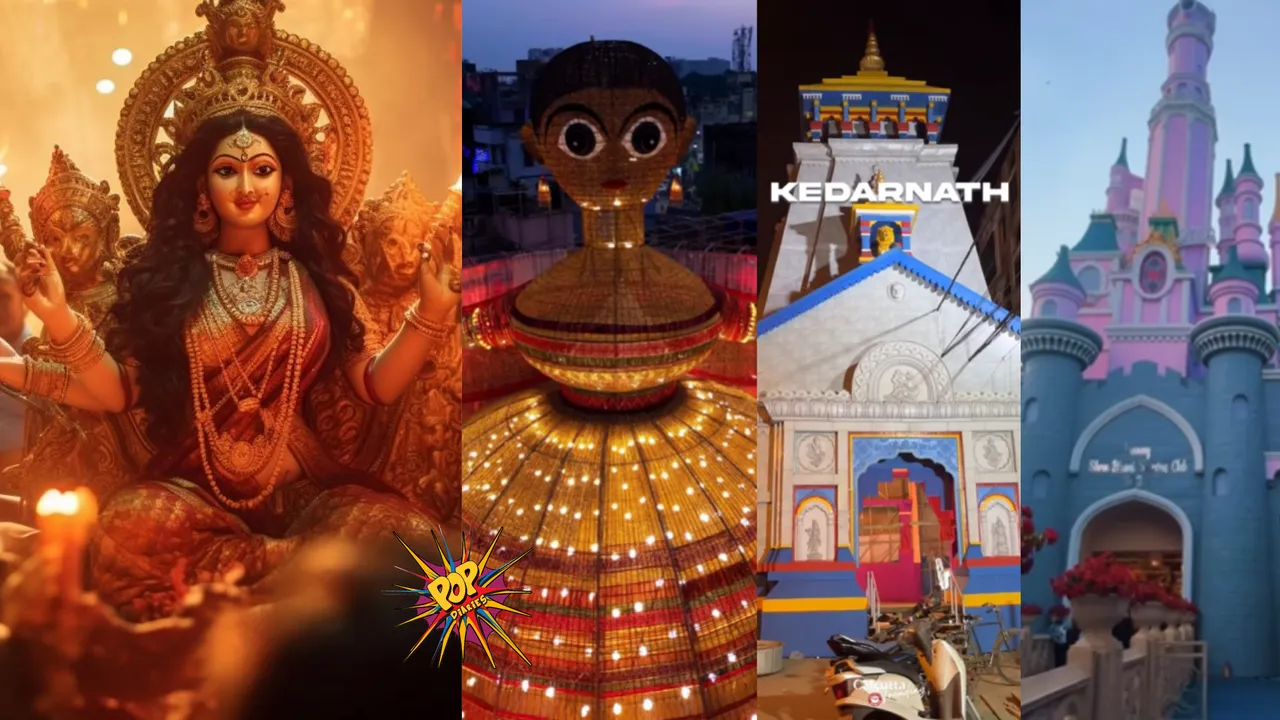 Durga Puja is one of greatest India's annual Hindu festivals, also known as Durgotsava or Sharodotsav in Maa Durga's victory over Mahishasura. Originally hailed from Kolkata, West Bengal starting celebrations for this year from Shoshti to Dashami, 20th October to 24th October. Not only in the country but it is cherished all over the globe. From Mumbai, Pune, Orissa, and Delhi to Bangalore in India. Including in biggest foreign countries like London, New York, Japan, New Jersey, Australia, Switzerland, and Bangladesh.
Talking about the City of Joy, Kolkata celebrates the festival on a massive scale. Not only worships the Goddess but also promotes various thought-provoking themes or lifts up some famous replicas of historical heritages, the visual treat over their creativity is incredible and sure to grab your attention. Innovative ideas from Harry Potter's Hogwarts School, Disneyland, Kedarnath, Titanic, and Tram-theme, to Mysore Palace, etc. ALSO READ: Durga Puja 2023: Tradition Meets Innovation, Look At Kolkata's Spectacular Theme Pandals!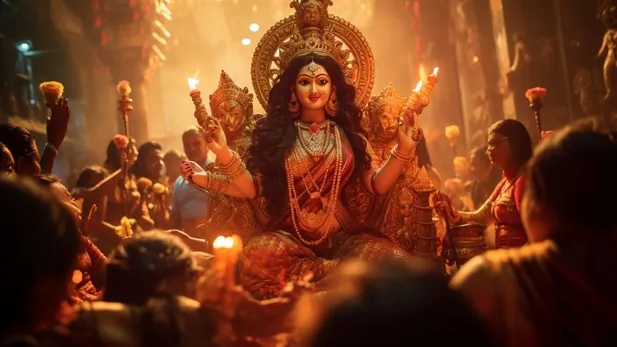 As we saw the staggering themes revealed for the city's Dugra Puja pandals, various organizations have now unveiled the inside and outer look of giant-themed mandaps. The videos are taking over the internet, their creativity and grandeur has left netizens frenzy. If you haven't seen them yet, then what are you waiting for? Have a look below.
Kolkata's Mind-Boggling Durga Puja 2023 Pandals
Harry Potter's Hogwarts School - Sodepur Nabodoy Sangha Durgaotsob
Titanic Theme Pandal - Netaji Colony Lowland Durgotsav
Kedarnath in Baranagar Durga Puja Pandal
Disneyland in Sreebhumi Sporting Club 
Tram-themed
Mysore Palace - College Square 
'Nakshighore Putul Raj' theme - Singhi Park
Parampara-themed - Rajdanga Naba Uday Sangha 
Kalyani ITI Grand Lisboa of China
Take a look at other exclusive Pandal looks:
Suruchi Sangha
Ekdali Evergreen Pandal
Hindustan Park
Chaltabagan 
If you are in Kolkata, do not miss on going through these astonishing Puja Pandals for an amazingly delightful experience and celebrate the festival by hailing such mind-blowing artists and their creative grandeurs.
ALSO READ:
Navratri 2023, Day 4, ROYAL BLUE: Celebrate Creator of the Universe With Celeb-Inspired Festive Wear!
The Divine Palette: Unveiling The List Of Nine Colours For Navratri 2023 & Maa Durga's Significance! 
Lakme Fashion Week: From Bipasha's Return To Ramp, Ananya's Chic Twist Style To Parineeti On Embracing Chooda & Sindoor With Saree!
Striking Celebs Who Gave Heart-Stopping Moments At Lakme Fashion Week!