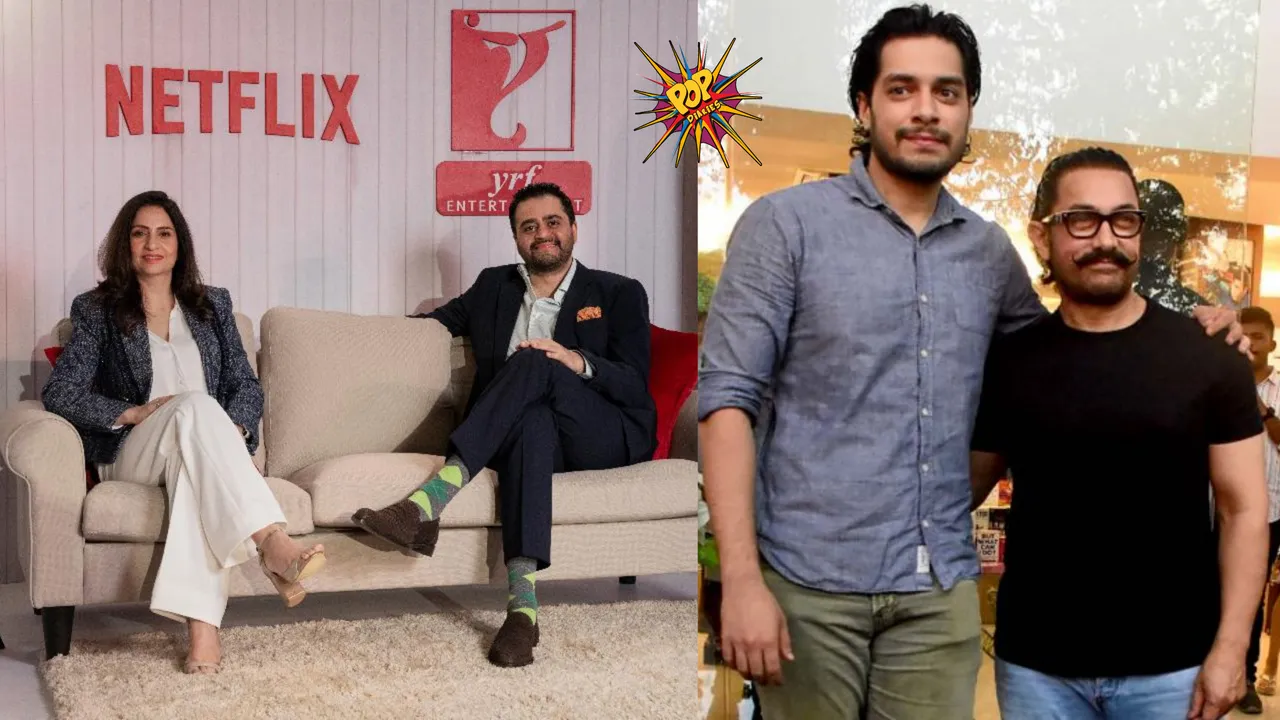 The OTT streaming giant Netflix which is popular for showcasing outstanding cinematic experience and the production distribution house Yash Raj Films (YRF) known for backing up exciting flicks, such top entertainment brands have now announced a forge of an "iconic partnership to mark a new era of storytelling in India".
Today, "Netflix and YRF have join forces to bring a new era of blockbusters," announced on Instagram in a collaboration post. Their multi-year partnership is to create films and series for audiences in India and across the world. 
ALSO READ: Pan-Indian Cinemas Do Not Only Include South Indian Cinema!
First Project is a 4-part thriller series 'The Railway Men'
The first of their project includes a four-part thriller series 'The Railway Men' starring R Madhavan, Kay Kay Menon, Divyenndu Sharma, Babil Khan and Sunny Hinduja, helmed by debutant director Shiv Rawail, the one who led films like Dhoom 3, Fan, Befikre as an assistant director. 
The Railway Men is about a cloud of toxic gas that escaped from an American pesticide plant, in 1984, in the central Indian city of Bhopal which injured and killed thousands of people and 'The Railway Men' are the heroes who saved thousands of lives. 
ALSO READ: What If We See Ayushmann Khurrana As A Villain? A Birthday Surprise For Bollywood
Second is 'Maharaj', Marking Aamir Khan's son Junaid Khan Debut
 

The second project in YRF-Netlfix partnership is a film titled 'Maharaj' directed by 'Hichki' movie fame director Siddharth P. Malhotra, which marks the debut of renowned Bollywood actor Aamir Khan's son Junaid Khan's debut and the other star-cast includes Jaideep Alhawat, Sharvari, and Shalini Pandey.

 

Vice-president, Content, Netflix India, Monika Shergill said in a statement, "We are passionate about serving our broad audiences with series and films that they connect with and love, and we want to do more of this. Yash Raj Films has defined the essence of Indian film-making. They are one of the most respected storytellers in the industry. From 'Kabhi Kabhie' to 'Dilwale Dulhania Le Jayenge,' 'War' to 'Pathaan,' their signature stories have been part of our lives and continue to fuel the zeitgeist. Together, we are confident that we can entertain the world with quality films and series like never before."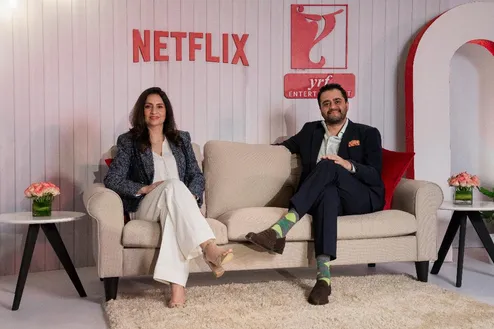 ALSO READ: 5 Reasons To Watch The Joyous Ride Of 'The Great Indian Family' Led By Vicky Kaushal & Manushi Chhillar
And Yash Raj Films CEO Akshaye Widhani added that the company's mission is to create entertaining stories from India for the world. He said, "YRF's mission is to create entertaining, inspiring and extraordinary stories from India for the world. Netflix is the biggest streamer in the world and offers us an opportunity to tell our stories in over 190 countries. Their belief in the content-first approach is noteworthy and synergistic with our ethos. This partnership will certainly push YRF as a storyteller to new audiences and allow them to consume Indian stories in their own languages too. India is a young and aspirational country. We have 1.4 billion stories to tell the world. We want to showcase our content, as well as provide a platform for our brilliant homegrown talent to a global audience."
ALSO READ: Ensemble List Of 16 Indian Cricketers Who Acted In Movies Too!