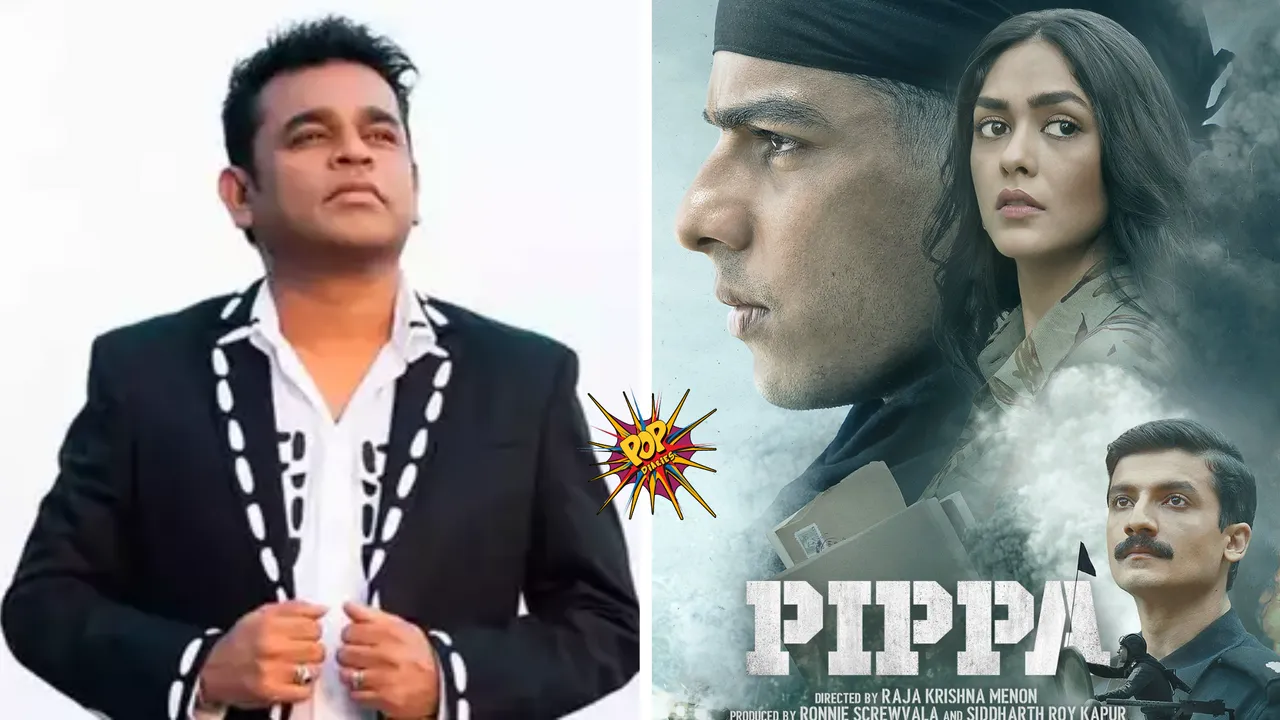 In the midst of Diwali celebrations, AR Rahman's rendition of Kazi Nazrul Islam's iconic song, 'Karar oi louho kopat,' for the Bollywood film 'Pippa,' has ignited a storm of criticism. Outraged family members and singers of the legendary Bengali poet express dismay over the alleged "distortion" in rhythm and tunes. The controversy led the film's producers to issue a public apology.
Nazrul's grandson, Kazi Anirban, highlighted his shock at the alteration of the song's rhythm and tunes, emphasizing that consent was given for usage, not modification. Anindita Kazi, Nazrul's granddaughter, firmly rejected the rendition, urging its immediate removal from the film and public domain. ALSO READ: Celebrating Young Heroes: Children's Day 2023 Shines a Spotlight on Inspirational Children Making a Difference
Despite the producers' apology on X, Nazrul's family remains unsatisfied. Anirban insisted that an X post is insufficient, demanding the removal of the song and their names from the credits. Anindita echoed this sentiment, emphasizing that the family cannot accept the "distortion" of Nazrul's work. 
ALSO READ: Shah Rukh Khan: A Journey From Ignorance, Criticism To Now Being An Only Actor With Two 1000 Crore Films, An Unstoppable King!
The film, 'Pippa,' directed by Raja Krishna Menon, revolves around real events during the 1971 India-Pakistan war, leading to the birth of Bangladesh. The controversial rendition forms part of the soundtrack, enhancing the narrative of the wartime saga.
The producers, Ronnie Screwvala and Siddharth Roy Kapur clarified that their rendition was a "sincere artistic interpretation" with the necessary adaptation rights secured from Nazrul's estate. Expressing deep respect for the late poet, they emphasized the album's tribute to those who contributed to the liberation of Bangladesh.
Acknowledging the emotional attachment to the original composition, the producers apologized for any unintended distress caused. Despite this, Nazrul's family stands firm in their rejection, leaving the fate of the contentious rendition in limbo.
'Pippa,' starring Ishaan Khatter and Mrunal Thakur, is currently available for streaming on Amazon Prime Video. The film, based on 'The Burning Chaffees' by Brigadier Balram Singh Mehta, weaves a narrative of patriotism during the 1971 war, honouring the valiant efforts of the Indian Armed Forces in the liberation of Bangladesh.
ALSO READ:
Exploring Tabu's Effortless Transition From Innocent To Groundbreaking Roles!
Blaming These Celebrities for Breaking Taboos: The Firsts That Transformed Indian Cinema!