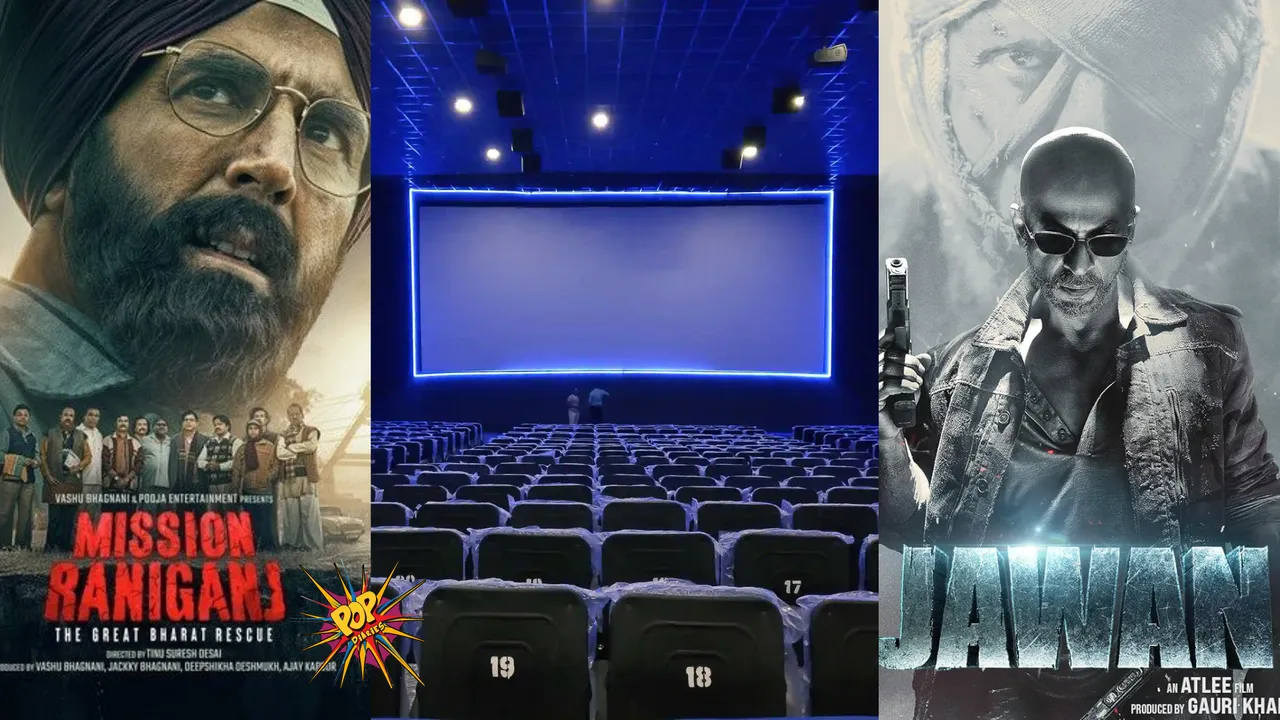 Celebrating THE CINEMA! Last year, the Multiplex Association of India (MAI) took a great initiative of 'National Cinema Day' to be observed on October 13, celebrating the happiness of reopening of theatres during post-pandemic and offering cine-lovers with very low discounted prices on this day, empowering them to help with the losses faced by theatre owners during the coronavirus breakdown.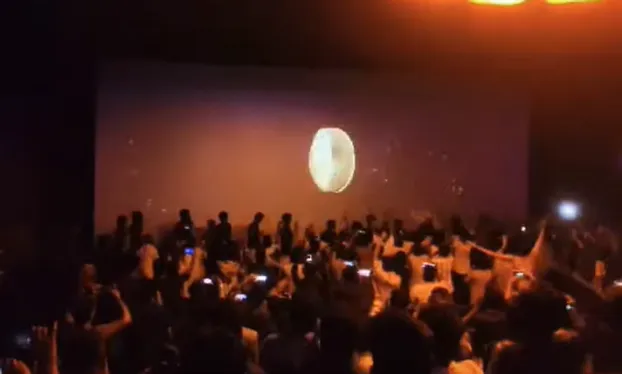 Housefull for Akshay's Mission Raniganj
Continuing the same this year on October 13, Friday, MAI is back with a nationwide declaration that movie tickets will be discounted as low as just Rs 99. Indeed a special moment for every cinephile and their excitement has led to housefull for Bollywood films like Akshay Kumar's Mission Raniganj, and Shah Rukh Khan Jawan's tickets selling over 2 lakhs, etc.
You can also watch movies like Thank You For Coming, Fukrey 3, The Vaccine War, The Exorcist: Believer, Gadar 2, Skanda, Dono, and Chandramukhi 2 at just Rs 99 in your nearest theatres.
And here's how you can book tickets at 99!
Both, you can book your movie ticket online and as well as offline from your nearest theatres. For online – Interested viewers can grab their tickets from platforms like BookMyShow, Paytm, or on particular websites of multiplexes. 
More than 4000 screens celebrating National Cinema Day!
Renowned cinemas like PVR INOX, CINEPOLIS, MIRAJ, CITYPRIDE, ASIAN, MUKTA A2, MOVIE TIME, WAVE, M2K, DELITE, and many others have participated in this sale.
Observing National Cinema Day has another reason too, during the covid-pandemic where everyone was in isolation mode, people were completely delved into OTT platforms which raised competition among theatres. So, it's an effort made by MAI and by theatre owners to revive the magic of the big screens and applaud the progress of ongoing blockbuster films JAWAN, GADAR 2, OMG 2 etc.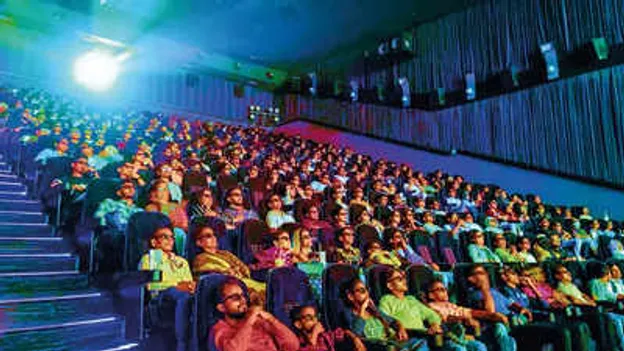 An open letter from the Multiplex Association of India explains the reason behind the new offer. The letter states, "This special occasion brings audiences of all ages together for a day of cinematic bliss, celebrating the incredible success of multiple films at the box office this year. It's a heartfelt "thank you" to all the moviegoers who contributed to this success and an open invitation to those who haven't yet returned to their local cinema."
ALSO READ:
Long Live The Shahenshah: A Legacy Of Amitabh Bachchan & His Cinematic Greatness Continues!
Beyond The Glamour: Rekha's Influence on Indian Fashion
'Aarya 3' Trailer Launch Highlights: From Reigning Entry Of Sushmita Sen To Unveiling Behind-the-scene Stories Of AARYAVERSE! Read On
'Aarya 3' Trailer Review: Sushmita Sen Transforms Into A Fearless Tigress In The AARYAVERSE