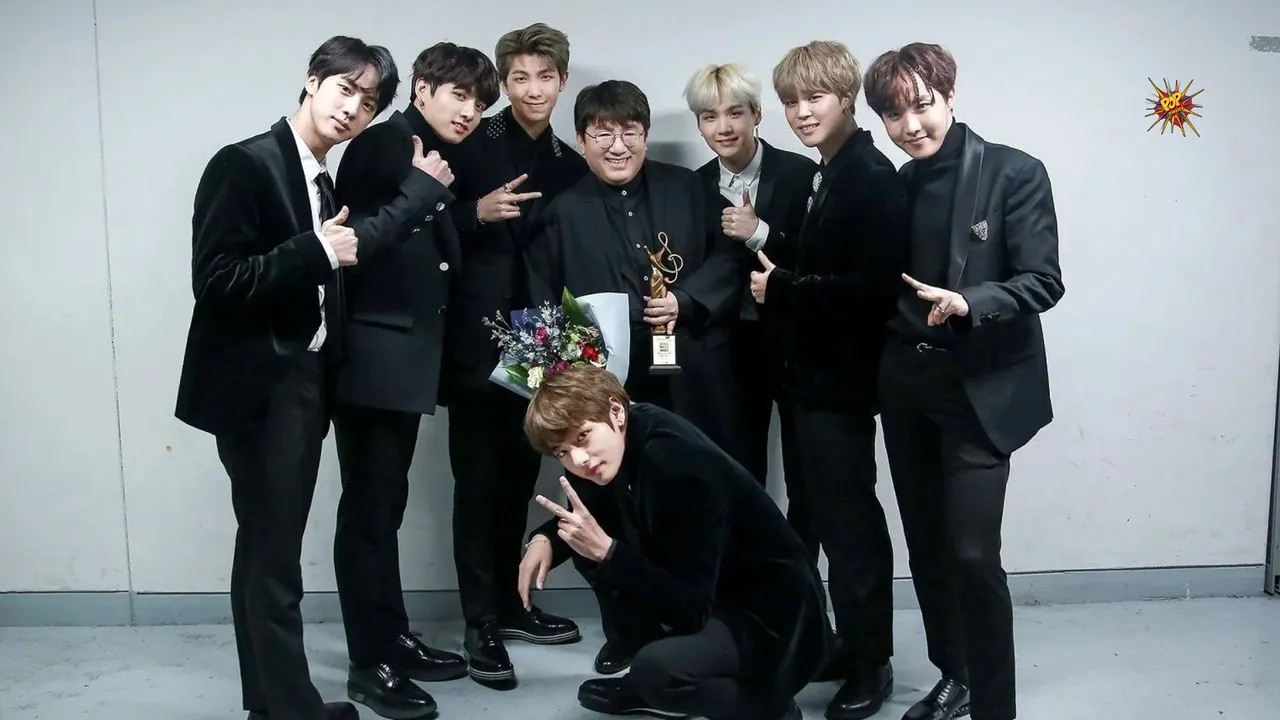 In an exclusive interview on the tvN talk show "You Quiz on the Block," Bang Si-hyuk, the Chairman of HYBE Corporation (formerly known as Big Hit Entertainment), and fellow record executive J.Y. Park, the founder of JYP Entertainment, shared insights into the incredible rise of global sensation BTS and the pivotal moment when the company teetered on the edge of bankruptcy.
Bang Si-hyuk candidly revealed that before BTS's debut, their company was facing dire financial straits, burdened with a staggering debt of approximately ₩10 billion (US$7.4 million). He admitted, "We were seriously on the verge of closing down the business. But I managed to make BTS debut right before it went bankrupt." At that juncture, Bang had no inkling of the astronomical success that BTS would achieve.
The turning point, as Bang recalls, was the release of BTS's 2015 mini-album, "The Most Beautiful Moment in Life: Part 1." This album received an outpouring of love from fans, instilling Bang with a growing sense of hope and conviction that BTS was destined for greatness. He remarked, "A little while after that, BTS's 2016 single 'FIRE' literally went on 'fire'."
In a heartfelt moment, Bang Si-hyuk expressed his immense joy and gratitude that BTS chose to renew their contracts with HYBE for the second time. "Honestly, I don't think I've been that happy in a long while," he confessed. He acknowledged that BTS had the opportunity to sign with numerous global agencies, but their decision to remain with HYBE is a testament to the company's exceptional management.
"When the members of BTS came to me and said, 'Hyung, we believe in you. Let's give it another try,' I was jumping around in joy," Bang added. "It has been over 20 years since I'd been in management. And those two weeks were the happiest weeks of my life after I entered this field."
These heartfelt reflections from Bang Si-hyuk come shortly after BTS Suga disclosed that he believed their 2015 album "The Most Beautiful Moment in Life, Pt. 1" would be their last. Their journey from the brink of bankruptcy to global superstardom is a testament to perseverance, talent, and the remarkable partnership between the members of BTS and the visionary leadership of HYBE.
As BTS continues to redefine the boundaries of success in the music industry, Bang Si-hyuk's unwavering belief in their potential and the joy of their contract renewal highlight the enduring and extraordinary bond between the group and their management agency.
Also Read: