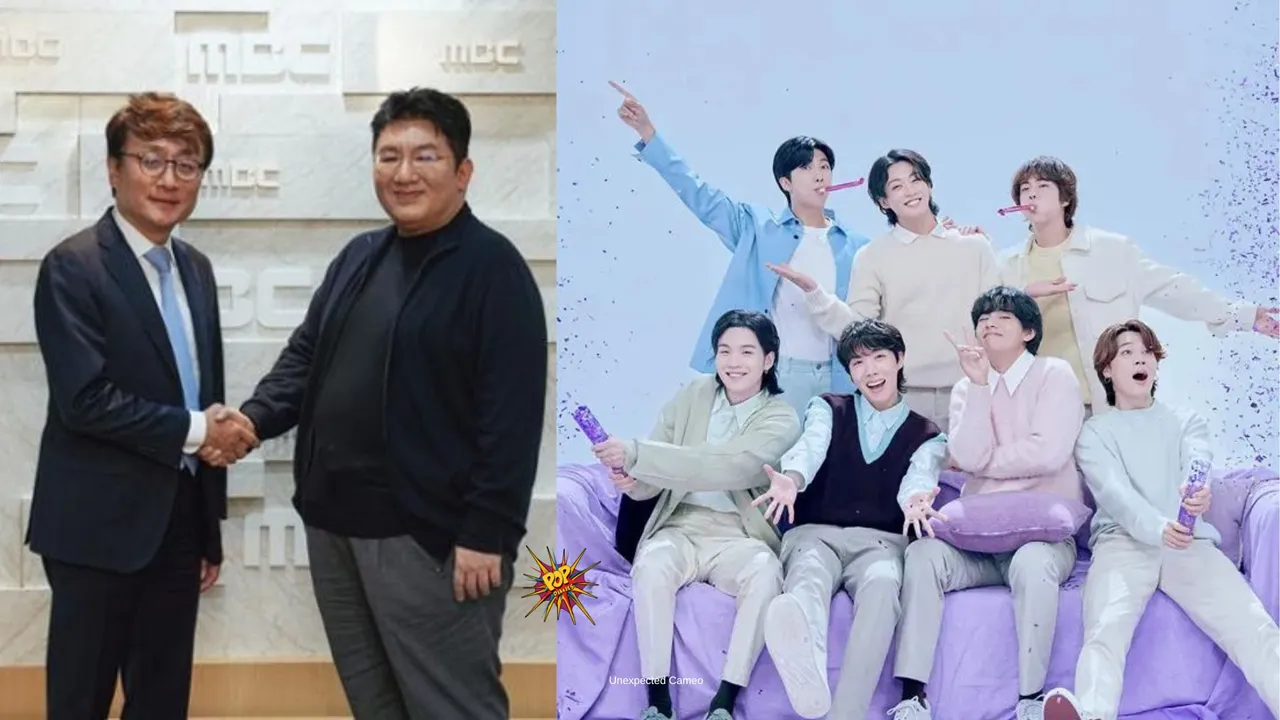 In a significant turn of events, MBC and HYBE have officially announced a fresh partnership on October 30, marking the end of a four-year-long discord between the two entities. During this period, artists under HYBE were notably absent from MBC's broadcasts, leaving fans and industry observers speculating about the reasons behind this divide.
Both MBC and HYBE expressed their regrets over the impact of their previous disagreements on artists. In a proactive move, MBC has initiated discussions to co-produce future content in cooperation with HYBE. HYBE's Chairman, Bang Hyun Sik, personally responded to MBC's invitation, culminating in a meeting between him and MBC's top executive.
During this pivotal meeting, MBC President Ahn Hyung Joon extended a warm welcome to Bang Si Hyuk and affirmed his commitment to transforming the culture within the broadcasting network. Ahn Hyung Joon stated, "Let's create a productive environment of understanding between broadcast companies and entertainment labels and right the wrongs that have become long-held practices."
Bang Si Hyuk reciprocated with enthusiasm, appreciating MBC's dedication to enhancing the rights of K-Pop artists. He expressed hope that this meeting would transcend the boundaries of their respective companies and contribute to a renewed and improved culture within the production industry. Bang Si Hyuk conveyed, "I thank MBC's commitment to elevating the rights of K-Pop artists. I hope that this meeting transcends our two companies and will bring about a new and better culture surrounding production (companies)."
This significant development signals a fresh start in the relationship between MBC and HYBE, potentially fostering a more cooperative and supportive environment for artists. As both parties work towards a more harmonious future, K-Pop fans and the entertainment industry eagerly anticipate the positive impact of this reconciliation on the Korean entertainment landscape.
Also Read: