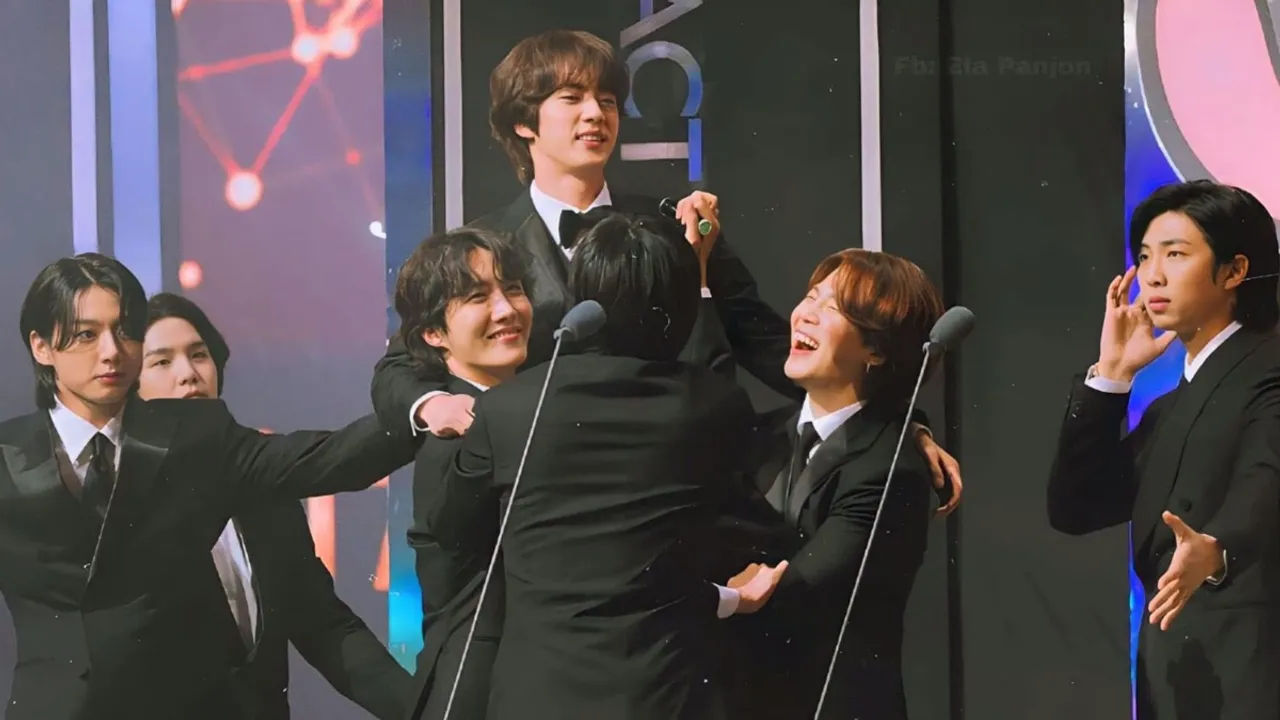 As one of the most popular K-pop groups worldwide, BTS continues to make headlines with their journeys. Recently, fans of the group had to bid farewell to Suga as he commenced his mandatory military service. Amidst this bittersweet moment, the BTS fandom, known as ARMY, has come together to share heartfelt stories and cherish memories, particularly with fellow member Jimin. In this unique blog, we'll dive into some of these heartwarming moments that showcase the unbreakable bond between BTS and ARMY.
Remembering Suga
On the day that Suga officially began his military service, fans flooded social media with messages of love and support. But it was his bandmate Jimin's emotional tribute that particularly touched the hearts of many. ARMY shared screenshots of a heartwarming conversation between Jimin and Suga, where they expressed their love and gratitude for one another. It showcased the authentic friendship that has formed within BTS, leaving fans with tears but also a sense of joy.
Sharing Memories
ARMY came together to reminisce about the special moments they've shared with Suga, who has left an indelible mark on their lives throughout his career. Fan accounts are flooded with throwback photos, videos, and heartwarming stories, capturing not only Suga's talent and charm but also the impact he has had on his fans. The hashtags #ThankYouSuga and #YoongiWeLoveYou trended worldwide as fans expressed their appreciation for everything Suga has done.
Supporting Jimin
Jimin, who shares a special bond with Suga, has become a beacon of comfort for ARMY during this time. Fans turned to social media to express their emotional support for both Suga and Jimin. Messages of encouragement, love, and gratitude overwhelmed the timelines, showcasing the act of cohesion within the BTS fan community.
Project Yoongi Love
In honor of Suga's enlistment, ARMY volunteers organized a heartwarming project called "Project Yoongi Love." Fans were encouraged to share their messages and well-wishes for Suga while he serves in the military. The project aimed to create a sense of unity and positivity, providing a platform for everyone to express their love for Suga and strengthen the bond between the group and their dedicated fanbase.
Time Apart, But Forever Connected
As Suga begins his military service, the BTS fandom has come to accept that they will have to wait for his return. However, they take solace in the fact that the bond between Suga, Jimin, and the rest of BTS is unbreakable. Despite the physical distance, their music and memories continue to unite BTS and ARMY. Fans expressed their unwavering support while understanding the importance of Suga's duty.