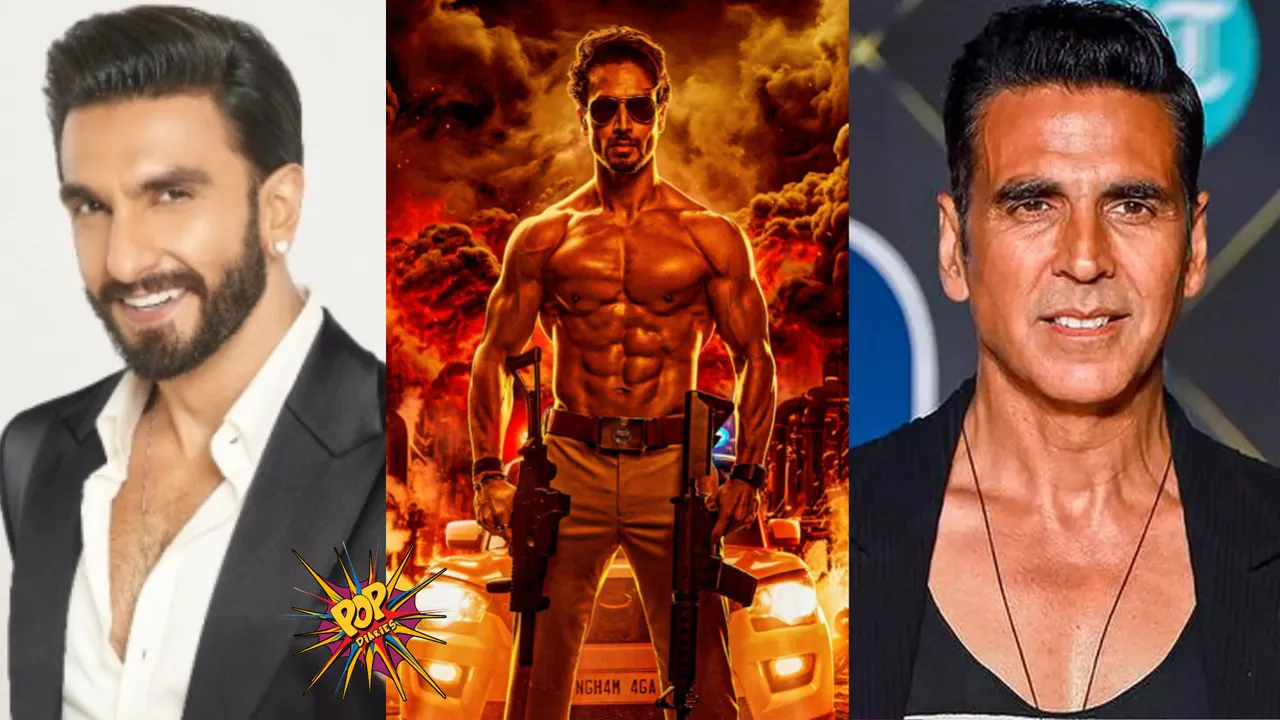 'Singham' and 'Singham Returns' starring Ajay Devgn's powerful legacy set in the cop universe of Bollywood is widely known and its third instalment is returning after almost a decade titled as 'Singham Again'. Helmed by none other than Rohit Shetty, the dynamite filmmaker's impact is everlasting and in the latest, as we are witnessing the third part's back-to-back glimpses, seems more massive than before. 
After unveiling Deepika Padukone as Shakti Shetty aka Lady Singham, the makers now have Tiger Shroff joining the chain as ACP Satya. Releasing his look, the actor shared it on social media and captioned it, "ACP Satya reporting on duty Singham sir 🫡 #SinghamAgain" The photos feature him in a roaring fire look perfectly encapsulating his personality and real name. 
ALSO READ: Bollywood Divas Create History By Being First Indian Ambassadors Of THESE Prestigious International Brands!
The first image presents Tiger in a cop uniform, in the second image we can see his rugged ripped hottest physique as he has gone shirtless and the third picture gives a power closer look at his role.
SEE POSTER:
ALSO CHECKOUT: Durga Puja 2023 Style Inspirations From Bollywood Bengali Actresses!
The movie already stars Ajay Devgn in the lead with Kareena Kapoor Khan, including Deepika Padukone and Ranveer Singh, Akshay Kumar will join in through their film characters from Simmba and Sooryavanshi respectively will have their cameos. Just like we saw already in 'Sooryavanshi'.
Welcoming Tiger as a new addition for 'Singham Again', Simmba Ranveer Singh wrote, "He is the truth. He is immortal. Special Task Force Officer ACP Satya, reporting for duty! Welcome to the squad…. The special one, Tiger 'The Phenom' Shroff!" and Sooryavanshi Akshay Kumar said, "Welcoming my brother from another mother, @tigerjackieshroff as ACP Satya to the squad".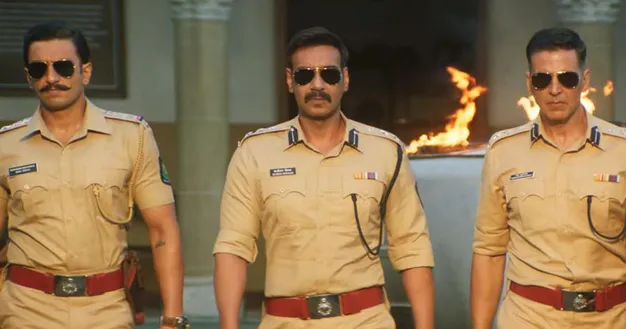 'Singham Again' will be a magnum opus of Rohit Shetty's all-cop universe movie characters coming together in one frame. Talking on the same a source said, "It's a cameo appearance for Tiger Shroff in Singham Again and Rohit plans to introduce him as a new cop to the universe. Much like his Singham, Simmba, and Sooryavanshi, Tiger Shroff too will have his own distinct identity in the cop universe with traits unique to his own personality."
And further added, "It's a schedule of combination dates with Singham, Simmba and Sooryavanshi." "He has some solo portions too in Singham Again, which eventually leads to the core conflict. The idea is to establish two more cops with Singham Again leading to their own solo franchises – Deepika Padukone and Tiger Shroff. The cop universe will now comprise of 5 cops played by Ajay Devgn, Akshay Kumar, Ranveer Singh, Tiger Shroff, and Deepika Padukone."
Checkout Deepika's poster below:
ALSO READ:
Durga Puja 2023: Kolkata's Mesmerizing Pandals Unveiled, Take A Look At Astounding Unprecedented Creativity & Grandeur!
 Durga Puja 2023: Kolkata's Mesmerizing Pandals Unveiled, Take A Look At Astounding Unprecedented Creativity & Grandeur!