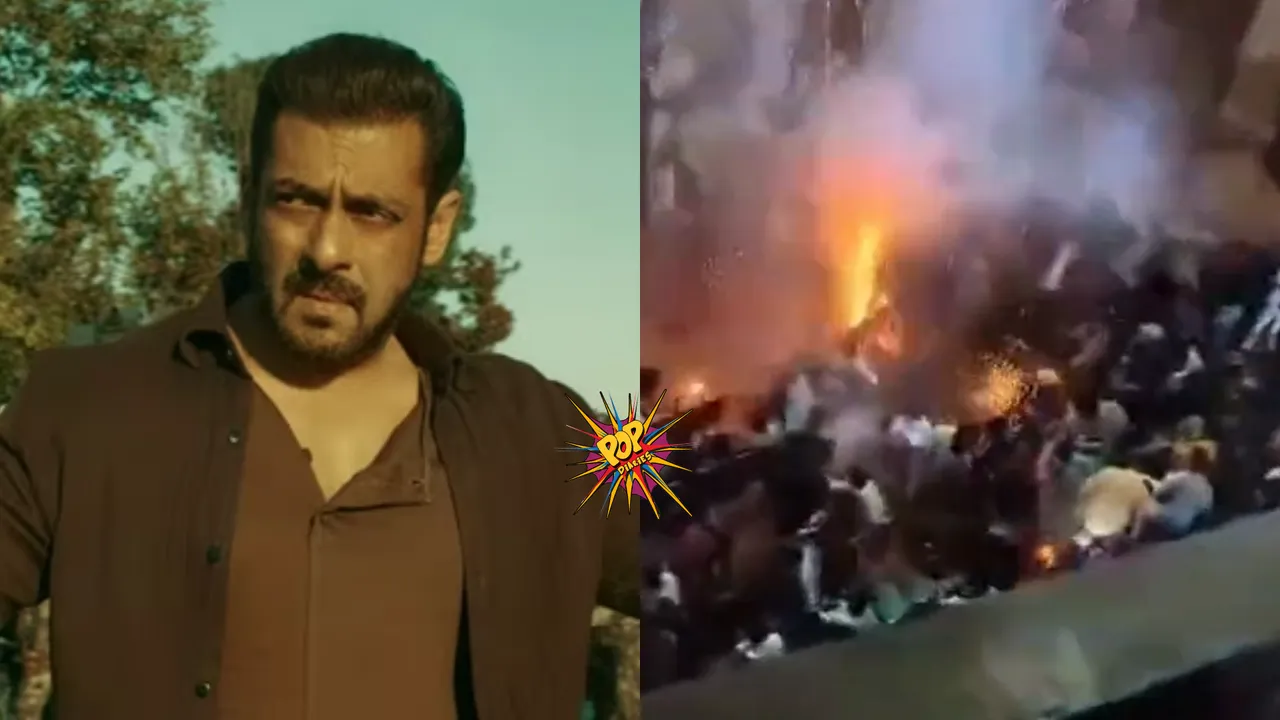 In a blaze of Diwali fervour, Salman Khan's latest blockbuster, Tiger 3, witnessed a dazzling, albeit unconventional, celebration as fans erupted in fireworks inside Mohan Cinema in Malegaon. A viral video capturing the spectacle has ignited social media, showcasing fans jubilantly bursting crackers in the cinema hall to mark the entry of their beloved Bollywood icon.
The incident occurred on Diwali night, adding an unexpected twist to the festivities. Authorities have since registered an FIR under sections 112 and 117 of the Maharashtra Police Act, responding to the potential hazards posed by such an unconventional celebration.
Celebration gone awry!

Fireworks go off at a cinema hall in India's Maharashtra during screening of actor Salman Khan's #Tiger3, leading to a stampede-like situation#SalmanKhan #Tiger3Diwali2023 #Tiger3Booking pic.twitter.com/QjHehAbx9S

— WION Showbiz (@WIONShowbiz) November 13, 2023
ALSO CHECKOUT: Tiger 3: Twitteratis Review For Salman Khan & Katrina Kaif Starrer And Fans Ecstatic Over Pathaan & Kabir's Power Cameos!
Salman Khan reacts!
Salman Khan, upon learning of the incident, took to his preferred platform, X, to address the matter directly. Expressing his concern, the actor stated, "I'm hearing about fireworks inside theatres during Tiger 3." Urging caution, he continued, "Let's enjoy the film without putting ourselves and others at risk. Stay safe."
The video captures the explosive display of fireworks, including rockets, within the confines of the cinema hall, creating an environment of excitement but also prompting concerns about safety. Viewers inside the theatre can be seen running and panicking as the unexpected pyrotechnics unfolded during the screening.
This isn't the first time Salman Khan's film screenings have ignited such fervent celebrations. In 2021, a similar incident occurred during the screening of Antim: The Final Truth. Responding to that episode, Salman had previously requested fans to avoid carrying firecrackers into the auditorium, emphasizing the potential fire hazard and risk to lives.
In his plea, Salman appealed not only to his ardent supporters but also to theatre owners and security personnel, urging them to prevent the entry of firecrackers into cinemas. Despite the joyous spirit surrounding his Diwali releases, the actor prioritizes the safety of his fans and emphasizes a celebration that doesn't compromise anyone's well-being.
ALSO READ:
Exploring Tabu's Effortless Transition From Innocent To Groundbreaking Roles!
Shah Rukh Khan: A Journey From Ignorance, Criticism To Now Being An Only Actor With Two 1000 Crore Films, An Unstoppable King!
Blaming These Celebrities for Breaking Taboos: The Firsts That Transformed Indian Cinema!