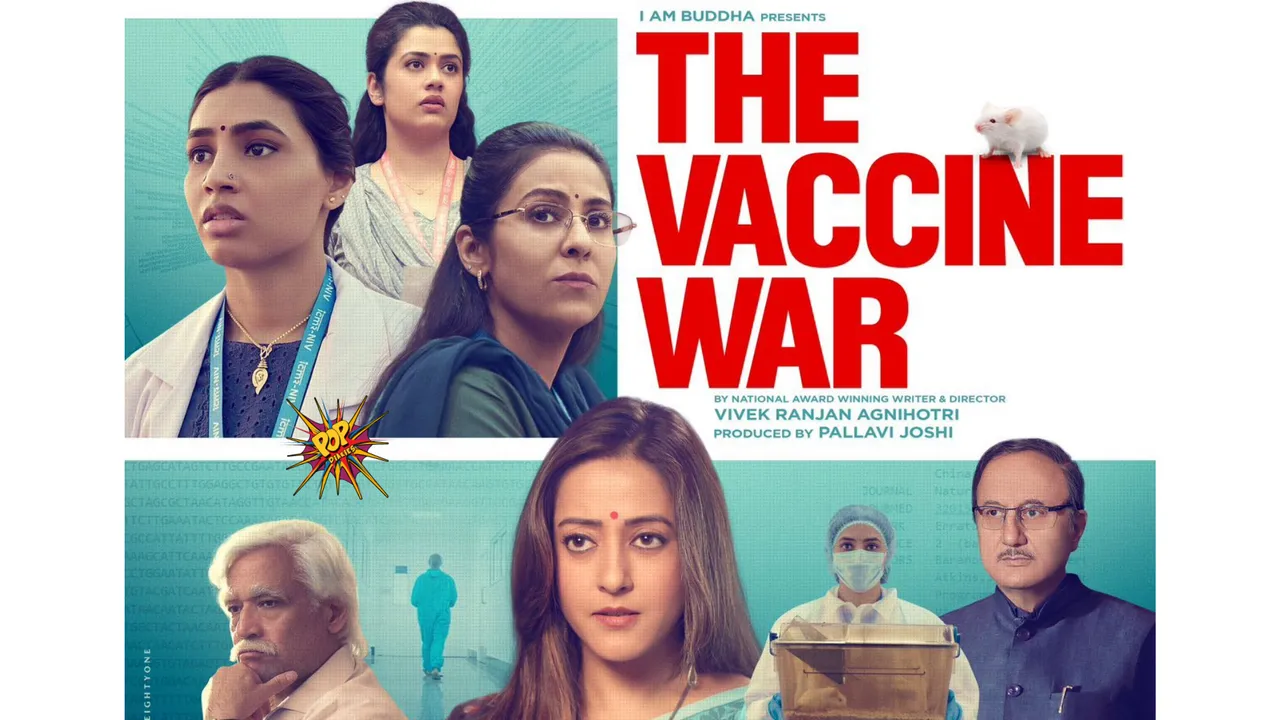 Vivek Ranjan Agnihotri's 'The Vaccine War' has been released on the global big screens as of September 28, 2023. Having been receiving praise from across the globe and the screening held for prominent figures, the bio-scientist film is making noises upon its release too. The people who have watched the film couldn't stop raving the film, the entire cast and crew, and at many places, theatres are filled with the chants of Bharat Mata Ki Jai.
Makers have initiated the "Buy 1 Get 1 Free" offers on the tickets
Since the film celebrates the spirit of India, Indian scientists, and women and also highlights their efforts in developing vaccines to make the nation safe, the makers have initiated the "Buy 1 Get 1 Free" offers on the tickets. The aim behind initiating this is to make sure the film reaches out to a wide section of the audience, while the nation should witness the glory of India on big screens. ALSO READ: Pregnancy Glam: These Celebrity Moms Packing Some MAJOR Fashion Goals!
National Award Winner Director Vivek Ranjan Agnihotri has come forward and talked about the same and stated, "There is no one who doesn't have this vaccine inside their bodies."We very easily forget, but this movie is a great reminder of the efforts, sacrifice, struggle, and success of our scientists, because of whom we are alive today. This film is a celebration of India, a celebration of our scientists, and a celebration of the Great Indian Spirit. Please watch The Vaccine War with your family and make sure that you show this film to your children."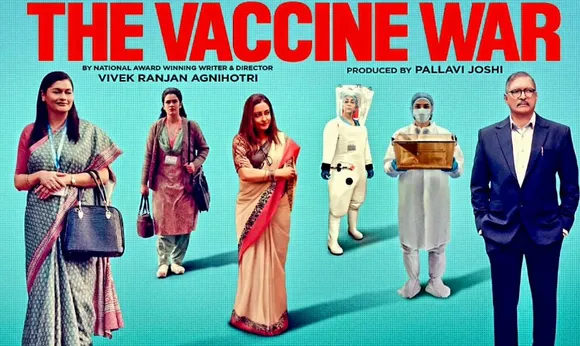 National Award Winner Actor Pallavi Joshi Agnihotri who is playing the important character in the film, voiced her opinion about the importance of the film and said, "Indian women have always been strong, stable and resilient. Their dedication to their work is unparalleled. And they also are great cooks and homemakers. This is an inspirational film that celebrates the patriotic Indic feminism of our scientists and what they went through trying to save our lives. Visit the theatres with your family, especially your children." ALSO READ: The Many Shades of Ranbir Kapoor: Actor's Versatile Magic!
'The Vaccine War' stars Anupam Kher, Nana Patekar, Sapthami Gowda, and Pallavi Joshi as the lead characters and tells the story of the crisis time when India developed the vaccine. Produced by Pallavi Joshi and I Am Buddha, the film is now screening in cinemas across the nation in Hindi, Tamil, and Telugu.
ALSO READ:
The Romantic Mastermind: Yash Chopra's Love Affair with Bollywood
Bollywood Brides' Expression Of Love With Customized Kaliras To Veil!