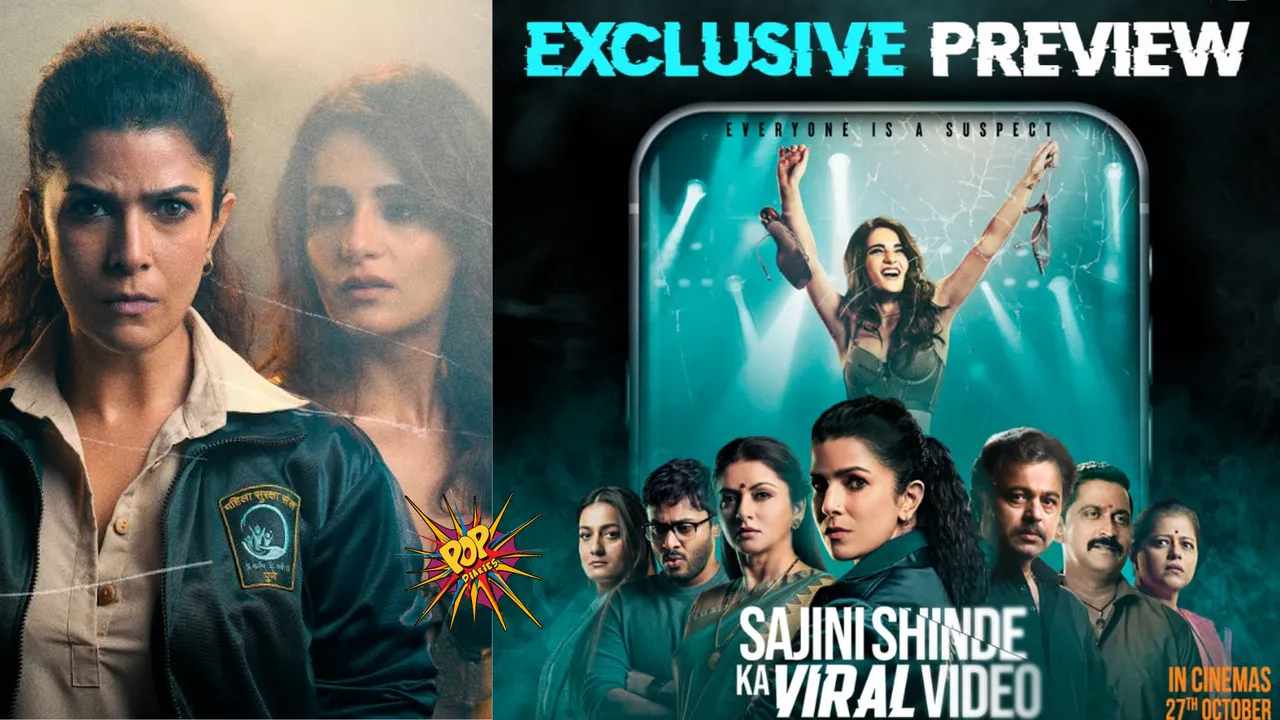 In an exclusive early preview, a few lucky winners got the chance to watch this week's highly anticipated film, Sajini Shinde Ka Viral Video, and their initial reactions were nothing short of overwhelming.
The film, which boasts a compelling storyline and a stellar ensemble cast, left a profound impact on the audiences, who collectively termed it as an "important film." The film instantly connected with them, hailing it as an outstanding watch. 
One of the viewers expressed, "Such a gripping movie that we were just clued to the screen all the time. It carries a great message for the parents, for youngsters."
Another remarked, "It keeps up hooked the entire time" 
These early reviews reaffirm the anticipation and excitement surrounding when it officially hits the screens, this Friday!
Directed by Mikhil Musale, Sajini Shinde Ka Viral Video stars Radhika Madan, Nimrat Kaur, Bhagyashree, Subodh Bhave, Chinmaye Mandlekar, Shashank Shinde and Sumeet Vyas. The story and screenplay are by Mikhil Musale and Parinda Joshi with additional screenplay & dialogue by Anu Singh Choudhary & Kshitij.
Get ready to embark on a suspenseful journey that will challenge your perceptions and keep you guessing until the very end!