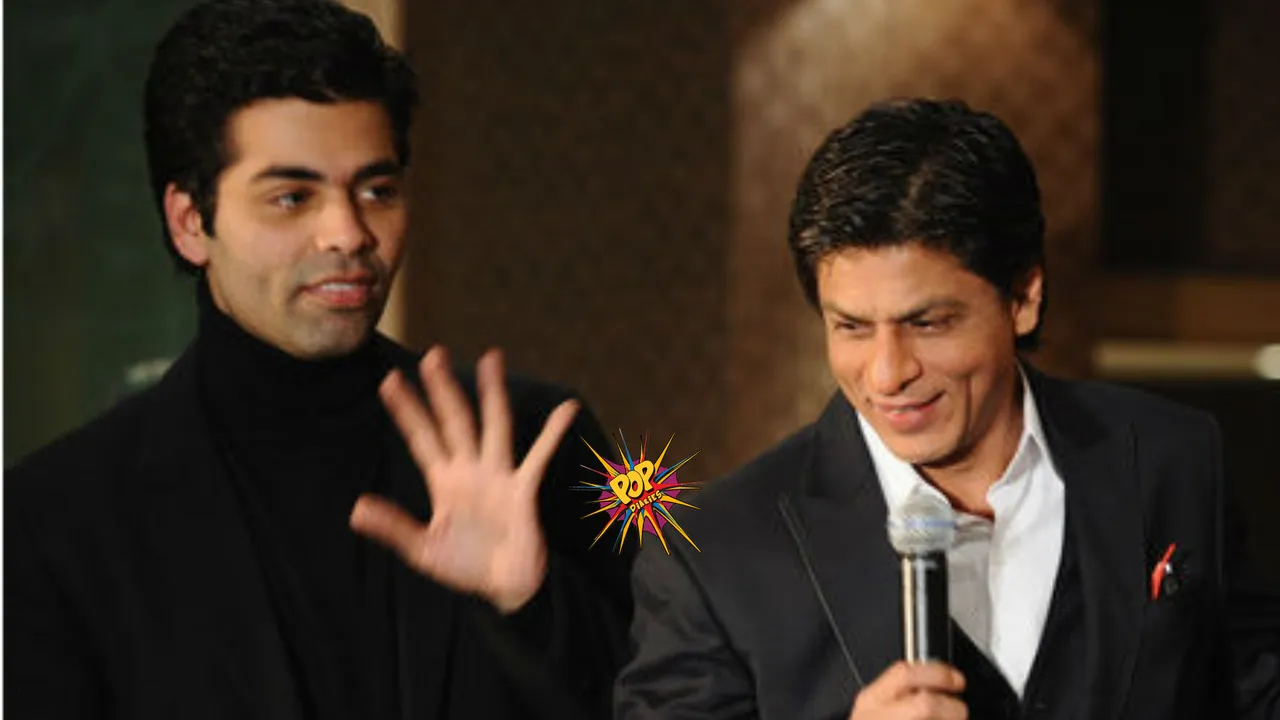 Being almost three-decade-long friends the superstar Shah Rukh Khan and the filmmaker Karan Johar's combo has been a great hit on the silver screens of Bollywood that has simply etched in the hearts of many and their duo has undeniably entertained the audience to an extent. 
From the very first film, both have worked together almost in every film which has made them into close friends and for Karan, Shah Rukh Khan became his go-to person whenever he wanted to discuss any issues or struggles related to his sexuality. In the director's recent chat with the We Are Yuvaa podcast, he opened up on the same.
King Khan Being Karan's Trailblazing Support In Embracing Sexuality
Karan Johar shared, "He was born and brought up in a very progressive environment. He comes from the theatre. He had worked with all kinds of people. My parents, perhaps, weren't able to understand things. My feminine side that was coming out so strongly was only met with laughter or with being made fun of. And then when I grew a little older, people got a little quieter about it. But I could tell whether there was a slight chitter-chatter about the way I was walking or speaking.
I remember Shah Rukh Khan was the first, kind of like, man that didn't make me feel lesser for some reason. I feel like he accepted what in those days were considered being pansy, being effeminate or walking funny. He was just so cool about anything. He even had a lot of open chats with me. Whenever I had to say the biggest thing about my personality and sexuality, I spoke to him first. He was that one sense of support. Even he doesn't realise what he's been to me."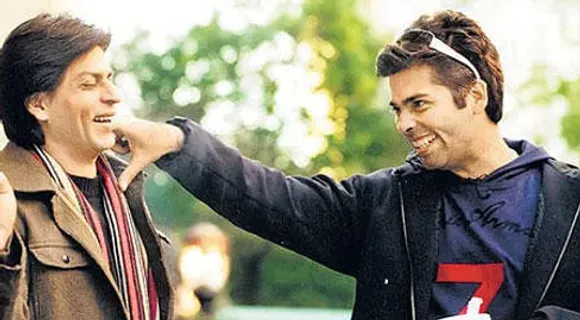 Here's what SRK said to Karan
In the same podcast, KJo added, "It's what he didn't say. It's what he didn't bring up. It's what he normalised, that I sat funny or walked funny. Whenever I said campy things, he laughed. He would hang out with me, laugh with me. It isn't what he said, it's what he didn't say. It's all that matters."
SRK "hated love stories" 
In another recent podcast on Be A Man Yaar, Karan talked about how Shah Rukh was into action films and "hated love stories". Recalled saying, "Shah Rukh hated love stories. He only wanted to be in action films. He didn't want Adi (Aditya Chopra) to make Dilwale (Dilwale Dulhania Le Jayenge). He was irritated I was making Kuch Kuch Hota Hai but then when these films worked, he didn't say anything because he was like… you know 'chadhte suraj ko salam' (bow to the rising sun). If this love story is working, let's go with it."
Talking something similar to this, in Netflix's 'The Romantics,' Aditya Chopra revealed Shah Rukh Khan initially hesitated over accepting DDLJ and he used to prefer doing action roles only. Later Chopra persuaded him, citing the enigmatic charm in Khan's Eyes and convinced him to embrace the role of a romantic hero.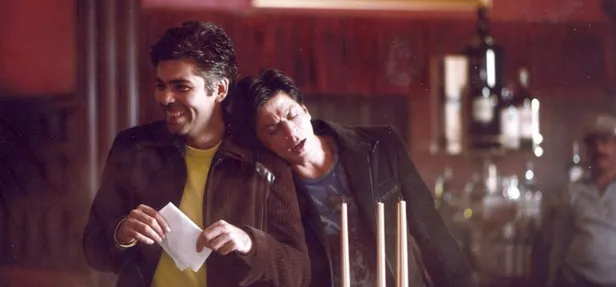 Further talking about his eyes, Karan Johar said that he had "Khuda ki aankhein (god's eyes)." When asked why no other hero could ever achieve the same level of acceptance as Shah Rukh did with his romantic roles, Karan spoke about the actor's eyes and said, "He could launch a million love battles with those eyes. Unn aankhon ki masti ke mastaane hazaaron hain aur hamesha rahenge. Nobody else has those eyes. He has got 'khuda ki aankhein'. When you see those eyes, you feel like he could make any human being weak-kneed, man, woman anyone, it doesn't matter."
Adding on the director reflected on the subtle tear that often graces Shah Rukh Khan's eyes during heartfelt declarations of love in movies. He remarked, "When that little bit of tear comes in those eyes, you feel like fida ho gaye hain, prem kahani shuru ho gayi (now the love story has started)."
Except for his latest project, 'Rocky Aur Rani Kii Prem Kahaani,' Shah Rukh Khan has been a part of all seven directorial ventures by Karan Johar.